New Jersey Voters Reject Casinos Outside of Atlantic City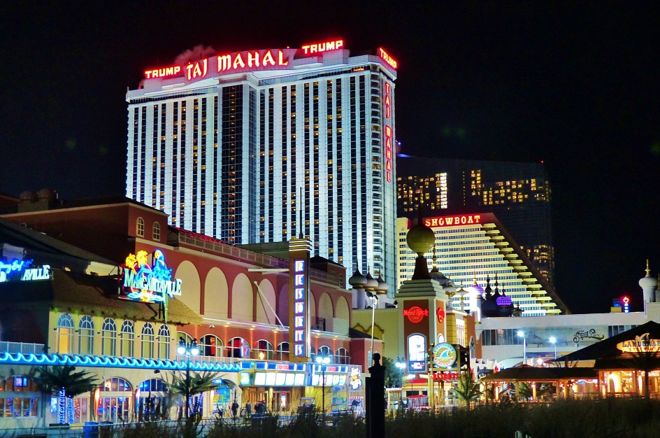 Unless you live under a rock, you know that elections took place across the United States on Tuesday, Nov. 10. We won't get into the big question of whether you love or hate the country's decision to elect Donald J. Trump as the 45th President of the United States, but rather focus on a local issue in New Jersey regarding casino expansion.
A proposal was on the ballot in the Garden State asking residents to vote on whether two casinos should be allowed to be built in cities outside of the declining Atlantic City. Coincidentally, Atlantic City witnessed the iconic Taj Mahal, once owned by President-elect Trump, closed its doors last month.
New Jersey residents turned up in big numbers with 1.5 million voters casting ballots on the referendum. The answer was an overwhelming no from 78 percent of residents, making it the largest referendum defeat in the state's history. The previous largest defeat was almost three decades ago when, in 1987, the state's voters shot down a proposal to build a professional baseball stadium at the Meadowlands by a margin of almost 500,000 votes.
Proponents and opponents of two proposed casino projects in Jersey City and the Meadowlands Racetrack campaigned heavily over the proposal with referendum, generating $24 million in campaign spending as of Nov. 2, according to a report by the New Jersey Election Law Enforcement Commission.
One of the main lobbying groups supporting the referendum was Our Turn NJ, which was primarily funded by Reebok CEO Paul Fireman and real estate developer Jeff Gural. According to NJ.com, One Turn NJ ceased advertising a month before the election after polling showed prospects were bleak that the referendum would pass.
Arguments supporting the bill included attracting gamblers in the northern part of the state who were traveling to casinos in neighboring states instead of heading south to Atlantic City and creating jobs at the proposed casinos.
On Tuesday, Fireman and Gural released a statement stating that they were were "disappointed but not surprised," about the defeat of the referendum.
"We do not view the failure to pass Question No. 1 as a rejection of gaming expansion but as a rejection of our state's current political climate and a failure to have all the facts presented to them," they said in a statement. "New Jersey has to start from the beginning on gaming expansion. What the people of this state need to see is a transparent, competitive plan that outlines in full detail how gaming expansion would work."
What the people of this state need to see is a transparent, competitive plan that outlines in full detail how gaming expansion would work.
Opponents of the referendum argued that casinos in other parts of New Jersey would further damage the economy in Atlantic City, which if doesn't improve, could potentially be taken over by the state to prevent the city's bankruptcy.
However, there appears to be more to it, as one of the main lobbying groups Trenton's Bad Bet was partially funded by Genting New York, the operators or Resorts World Casino in New York City. It appear's Genting New York's interest is more in line with the competition proposed casinos would bring to Resorts World Casino rather than any detriment that might occur towards Atlantic City's casinos.
Bill Cortese, executive director of Trenton's Bad Bet, released a different message to the public.
"We are glad to see the overwhelming support across New Jersey opposing casino expansion," Cortese said. "We attribute our success to a broad coalition of community leaders, unions, small businesses and residents who are convinced that North Jersey casinos would be a detriment to the entire state."
Lead image courtesy of Pixabay/PublicDomainPictures/18043 images
Everybody needs an account at one of these online poker rooms! They're the biggest, the best, and we get you the best poker bonuses. Check out our online poker section for details on all the online poker rooms around.