Jeremy Enke Joins PPIPOKER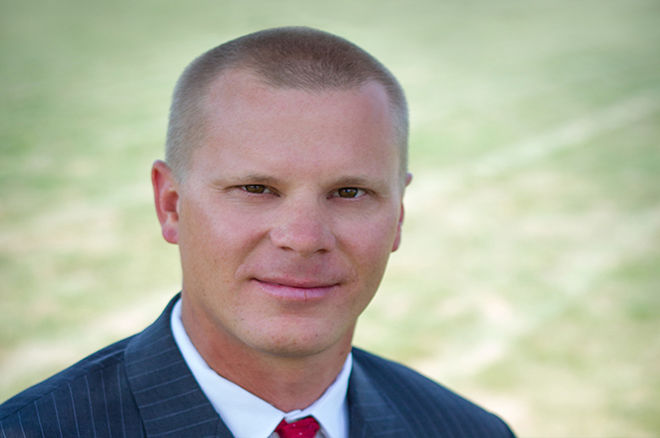 After recently launching PPIPOKER.net and announcing the addition of the PPI Pro Ambassadors team, Poker Players International has added long-time industry veteran Jeremy Enke to the PPI Executive Team as chief marketing officer.
Enke will spearhead many of PPIPOKER.net's marketing and promotional initiatives planned for 2017 and beyond. A familiar face in iGaming, Enke has been working in the industry for over a decade and most recently was the director of acquisition for PalaCasino.com, a U.S. regulated online casino.
Let's find out more from Enke about his move and his plans for PPIPOKER.net.
What prompted you to leave your role in the U.S. regulated market and join Poker Players International?
The time I spent at PalaCasino.com launching their casino/bingo brands into the U.S. regulated market was, simply put, awesome. I wouldn't trade that experience for the world. The decision to leave was strictly demographic as my family and I wanted to return to our hometown to be closer to friends and family. When given the opportunity to join the All-Star team at PPI, it was quite the no-brainer.
How did your most recent experience with a startup online gaming operator prepare you for this new role?
I'd say it was invaluable. I mentored under a great CMO and was surrounded by some of the best executives in the industry. As a team, we came up with several outside-of-the-box marketing and promotional strategies to grow the brands from scratch. I'm excited to bring this same type of mentality to PPI and catapult PPIPOKER.net to becoming a global powerhouse in the online poker market.
With a variety of poker network options to choose from in the non-U.S. market, what was the deciding factor for PPI choosing the GG Network?
We vetted every serious network provider in the marketplace and what we found is that the GG Network's poker client and software was far superior to anything else currently available. The outstanding product features are what sealed the deal for me. Bold statement, I know, but I will put the GG poker client up against almost anyone else in the world; it is really that good.
What are some of the ways PPIPOKER.net will differentiate itself from other operators on the GG Network?
Our company tagline is "PPIPOKER.net – Where Players Rule." It's more than just a tagline though; it's something instilled in our corporate culture and in each member of our team. All of our decisions are based on the best interest of the players first. For example, while some operators play games with affiliates or rakeback percentages, PPIPOKER.net gives the network maximum of 35 percent Instant Rakeback to every player from the minute they play their first hand.
You mentioned the outstanding product features. If you had to rank the top 3 product features on PPI, what would they be?
The poker client and interface is among one of the cleanest-and-easiest-to-navigate poker clients I have ever played on. Below are a few of my favorite product features.
Tournament Staking – You can sell pieces of your tournament action or buy pieces of others tournament action from a simple interface in the poker tournament lobby.
Fortune Spins – This is a unique three-man Sit & Go where a wheel gets spun before the tournament begins giving players a chance to win up to eight times their buy-in.
The Fun Stuff – We bring the fun of brick-and-mortar play to the virtual felt. Run it three times, live straddles and card callouts when you're all in; yep we have all of this!
What initial markets will PPIPOKER.net be focusing on?
The GG Network historically has had a heavy Asian presence, which frankly has been great for providing diversity and network liquidity. At PPI we will continue to grow this diversity and liquidity by focusing our marketing efforts initially on the various nonrestricted European regions as well as Canada and South America.
Any big plans for upcoming promotions or events?
Of course, we have big plans, just none I can reveal quite yet. As a team, we are extremely excited, however, to have launched with over $100,000 in Daily Tournament Guarantees. As we continue to grow we are also planning some very unique promotions, events and tournaments that will further solidify PPIPOKER.net as THE poker site where players rule.
Sponsor-generated content by PPIPOKER.net
Finding a trustworthy room to play online poker can be a monumental burden. That's all the more true if you're just looking for a place to play poker for free. We've listed five of the best play-money poker sites to enjoy and help hone your skills.