PPI Announces Ambassador Team and New Software Features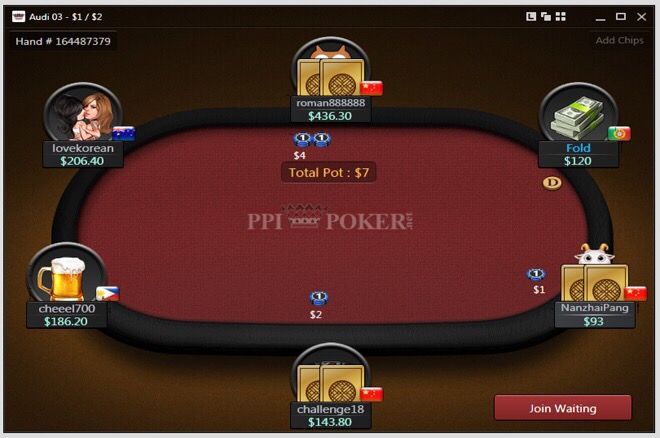 After the launch of PPIPOKER.net last week, Poker Players International announced their ambassador team and the software features within its non-U.S. poker client.
Taking the tag line, "Where Players Rule," PPI hopes to continue to bring something new and interesting to the poker world.
Five pros are on the Pro Ambassadors team for PPI: Mike "goLeafsgoEh" Leah, Canadians Casey "BigDogpckt5s" Jarzabek and Danny Noseworthy, Brazilian star Helio Neves, Portugal's Pedro Oliveira and Russia's Darya Krashennikova.
For PPI, maintaining ambassador teams and strategies for online poker sites is nothing new. For over a decade, the company has had its clients on the PokerStars, Full Tilt and Doyle's Room pro teams, among others.
"We chose players who represent the best and the brightest of the poker world. Moreover, they are upstanding citizens of the community and have dedicated themselves to the furtherance of the game in all respects," said PPI Founder Randy Kasper. "We couldn't be more pleased with our inaugural group of ambassadors."
Here are the ambassador highlights:
Mike Leah: Leah is a master of all poker disciplines in both the live and online arenas. He's got over $5.5M in live earnings, according to The Hendon Mob, and over $3M online. Along the way, Mike has earned some impressive hardware – one WSOP bracelet, four WSOP circuit rings, two WCOOP bracelets, two SCOOP titles and four FTOPS jerseys. He's also the #1 FTOPS player of all time.
Casey Jarzabek: Known as "bigdogpckt5s" online, Jarzabek has been ranked as high as third in the PocketFives rankings, won two FTOPS championships, back-to-backed the Sunday Million and has finished second at a WPT event. As a player and owner of Tournament Poker Edge, Jarzabek has been a giant in the online poker world for a decade, with over $5.3M in overall online earnings.
Danny Noseworthy: Noseworthy has amassed over $2.5M in online earnings and has final tabled many of poker's most prestigious events, including FTOPS, WCOOP and SCOOP. He also won the 2013 Canada Cup live event and has nearly 5,000 combined cashes. Noseworthy is a highly respected poker instructor and has taught scores of players to be successful pros.
Helio Neves: Neves began his poker career a decade ago playing freerolls. He quickly shot up the ranks and has gone on to win numerous high-stakes tournaments including a Super High Roller for $192,000 and a TCOOP event with over 53,000 players. He's final tabled several WCOOP and SCOOP events. Neves is also well known as a head-up specialist, with over 150,000 games logged online.
Pedro Oliveira: Oliveira is a star in his native country of Portugal. He has amassed over $2M in earnings to date and is an extremely well-respected member of both the online and live poker communities. Oliveira has numerous WSOP cashes including a fifth place finish in 2016 for over $140Kl.
Darya Krashennikova: Krashennikova is a fast-rising Russian star, having achieved great success in lower stakes MTTs. She is also an avid poker blogger and Twitch broadcaster. Join her on her journey as she moves up to higher stakes tournaments and shares her experiences with the world. The sky is the limit for Krashennikova and you are invited to follow her every move.
The company has also released a number of software features for its players.
"We're very proud of the software, which we believe is the best in the industry," said fellow PPI Founder Eugene Castro. "It really caters to ALL poker players. Cash game players and MTT players alike will find nothing lacking, and whether you're a casual player or a professional there is really everything you can ask for."
Here's a glimpse of the features on PPIPOKER.net:
Staking: This is REVOLUTIONARY. A no-cost platform built into the poker client allows you to either purchase a portion of a player's tournament outcome or to limit your own risk by reducing the amount of your buy-in. Staking on PPI makes poker a true spectator sport to be enjoyed by your friends and followers. Selling pieces helps you play in more and larger events; tracking the best players and purchasing a stake in their outcome lets you sit back and enjoy watching the event.
PokerCraft: PPI's own HUD and stats tracker is built for cash and tournament players.
Fortune Spins: A really fun variation of poker where a wheel is spun and three prize amounts are then battled for in a three-person Sit & Go. Winner takes all.
All-In Insurance: If you're all in in a cash game, you may purchase insurance to protect your bankroll.
Rabbit Hunt: If you fold your hand, you can see what your fate would have been had you played it out.
Run-it-3-times: When all in during a cash game, players must agree on whether to run a hand out three times.
Straddle: In cash games, players may straddle to spur the action.
VIP Rooms: Players can play in VIP rooms, setting their own games and stakes with white glove concierge service.
Additionally, PPIPOKER.net is launching an aggressive tournament schedule with $100,000 in daily guarantees, which is expected to expand as over time.
Sponsor generated content by PPI.
Everybody needs an account at one of these online poker rooms! They're the biggest, the best, and we get you the best poker bonuses. Check out our online poker section for details on all the online poker rooms around.