Michael Mizrachi's Blast Longer to Announce "Roster of Pros" in Coming Months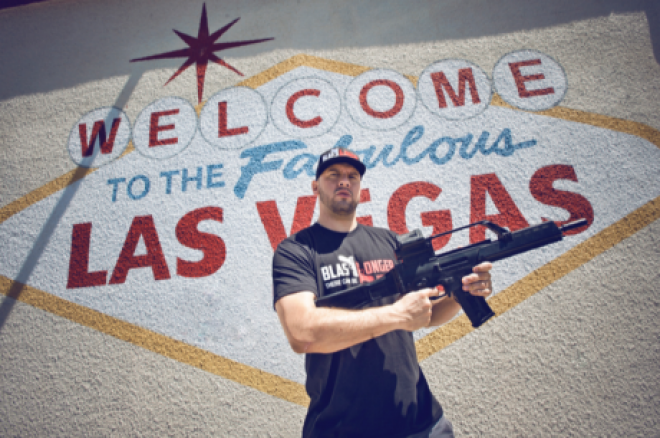 At the beginning of March, three-time World Series of Poker bracelet winner Michael "The Grinder" Mizrachi launched of Blast Longer, an online and mobile optimized app for poker last-longer bets.
"Players at live events really enjoy placing last-longer side bets, and we realized that if we could bring it to online players, they might like it just as much," Mizrachi told PokerNews about his new the platform.
So how does it work? First, you'll need to open a free account on Blast Longer. Once that's done – it only takes minutes—the you can immediately challenge anyone on the site to last-longer bets, called "Blasts," in tournaments across most of online poker's major networks including PokerStars, FullTilt, iPoker, partypoker, and Winamax.
"Blast Longer offers players the ability to place last-longer side bets (blasts) with their friends or the larger Blast Longer community," Mizrachi explains. "The player in each blast who lasts longest in the tournament wins the pot. Each tournament will have multiple pots at different bet levels: 10 percent, 25 percent, and 50 percent of the buy-in for online tournaments, and one percent, three percent, five percent, and 10 percent of the buy-in for live tournaments."
While Blast Longer is focusing on online poker at launch, this summer it will venture into the live realm by offering their services at the 2015 World Series of Poker. From there, the plan is to expand Blast Longer to all major live tournament venues.
"I enjoy last-longer bets because it increases the prize pool and it gives more of a reason to win," Mizrachi said. He also explain Blast Longer serves as "an insurance for poker players" by providing them with "a new, interactive way to cash on their skills."
That's because Blast Longer is offers the possibility of turning a profit even in those tournaments where you don't cash. You can do this by either making last-longer bets with your friends on an easy-to-use online platform – one that keeps everything organized—or by challenging the at-large Blast Longer's community.
"The object of these bets is to last longer than your opponents without even cashing or winning a tournament, which can be profitable for the day," said Mizrachi.
As for the aforementioned lobby, one of the highlights is the "Timeline" you'll see once you set up an account. Your personal timeline includes details about your blasts, friends and other interesting updates. You can also customize the updates you receive in your timeline by choosing the filters that are most important to you.
PokerNews actually had the chance to speak with George Wallace, Affiliate Director for BlastLonger.eu, to ask a few more questions.
PokerNews: Can players join Blast Longer for live events?
Wallace: Yes, very soon. Players will be able to do live Blasts in the coming months, and we plan on making a big deal of it during WSOP, so be sure to keep an eye out come summer time.
Does Blast Longer have an affiliate section?
Yes. For interested affiliates, you can currently contact me at affiliates@blastlonger.eu to have an affiliate account set up.
Is Blast Longer licensed/regulated?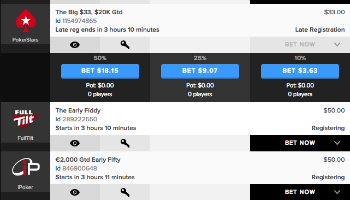 Yes. Blast Longer is licensed in Curacao, which is a Dutch Caribbean island just north of the Venezuelan coast.
How are funds secured on Blast Longer?
Players funds are not only secured in a segregated account, but also highly regulated.
What's the rake for players on Blast Longer?
Blast Longer fees are 10% per bet.
Are any other poker pros involved with Blast Longer?
We are in the process of developing a roster of poker pros and will be announcing them over the next few months.
Blast Longer is currently in a public Beta and is available at www.blastlonger.eu.
Get all the latest PokerNews updates on your social media outlets. Follow us on Twitter and find us on both Facebook and Google+!