New Super Casino Opens in Leeds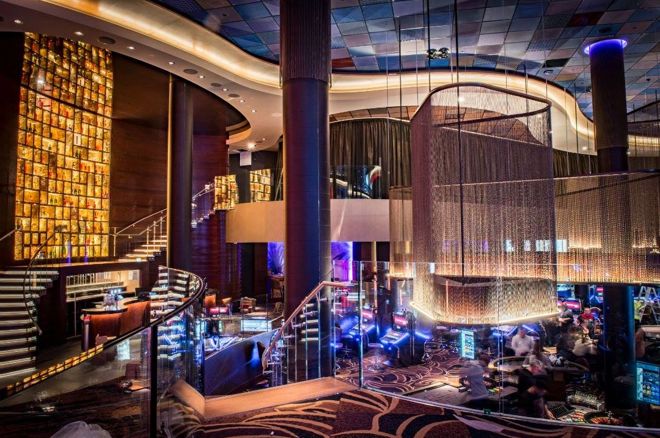 The United Kingdom's third largest casino opened its doors to the public Jan. 26 with a lavish ribbon-cutting ceremony.
Victoria Gate Casino, part of the £165 million Victoria gate retail development project in Leeds, is spread over 50,000 square feet and offers 24 gaming tables, 75 electronic gaming tables, 140 slot machines and a poker room with a capacity of 100 people.
The casino cost an estimated £30 million to develop with its owners, Global Gaming Ventures (GGV), securing $41.75 million in financing in February 2016. GGV was granted a license for the development and operation of a "large casino" by the local authorities in 2013.
Part of the agreement with Leeds City Council states the casino must employ at least 205 staff on a permanent and full-time basis, with at least 90 percent of those employees being residents of Leeds. Also, GGV is to pay £450,000 or four percent of its full-year net gaming revenue to the city on an annual basis.
The grand opening began at 6:30 p.m. Jan. 26 and was attended by 1,200 VIPs who were offered free food and drink while the venue's manager cut the ribbon and made the first spin of the roulette wheel before the doors opened to the general public at 9:00 p.m.
In addition to the gambling facilities, Victoria Gate Casino boasts of two bars, a restaurant and three outdoor terraces.
"Curve" is the venue's luxurious cocktail bar where customers can choose from 29 cocktails, craft beers and a selection of cask ales from local breweries; the bar has partnered with champagne makers Moet & Chandon.
The second bar is called "Live" and, as the name suggests, is the casino's sports bar. Here customers will find a TV wall created from 21 55-inch screens and sports broadcasting 24 hours a day; it is sure to be a huge hit with sports fans when there is a major sporting event taking place.
"V" is the casino's fine dining restaurant which offers pan-Asian cuisine and British classics.
Poker players are also catered to, or will be, Feb. 9 when the poker room opens. UK & Ireland PokerNews has scheduled a meeting with the poker room manager and will be interviewing him about his plans for cash games and tournaments now and in the coming months.
Everybody needs an account at one of these online poker rooms! They're the biggest, the best, and we get you the best poker bonuses. Check out our online poker section for details on all the online poker rooms around.