Charity Check: Selling Bracelets for Earthquake Relief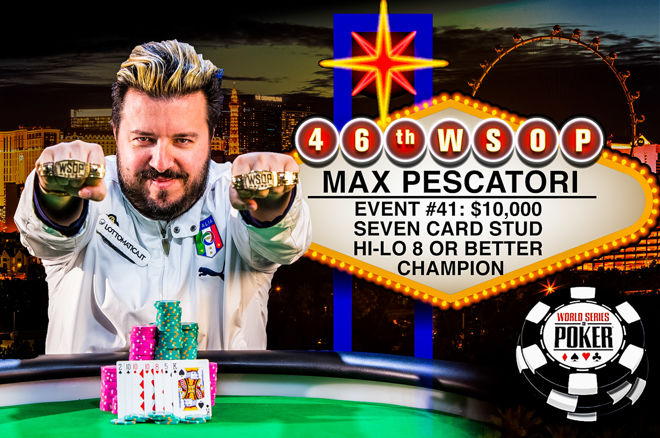 Charity Check is a new segment from PokerNews that will feature the charitable giving in the poker industry monthly.
Max Pescatori is selling his 2015 World Series of Poker Championship bracelets on eBay for earthquake relief in Amatrice, a town in central Italy after getting inspiration from an Olympian.
This bracelet, currently on sale for a reserve price of $6,000 (the price sits at $5,100 on eBay), is his fourth, a victory that came from the Stud Hi-Lo World Championship against runner-up Stephen Chidwick and third-place finisher Daniel Negreanu.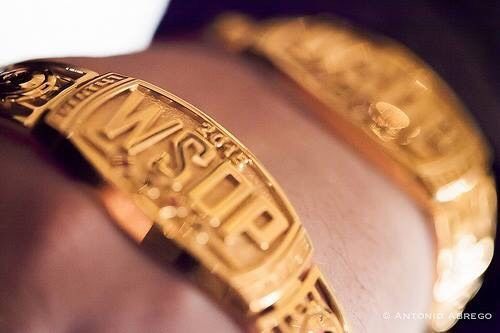 "I'm happy to give this away for a good cause," he wrote in the description of his post.
What makes this item unique, he says in the listing, is that the list of WSOP event winners reads like a "Who's Who" of poker.
One-hundred percent of the funds from the bracelet will go to Capricchia nel Cuore, a charity effort from a poker colleague who started a charity to help the town recover after the earthquake happened last year. Already, the group has purchased and delivered mobile homes for the locals who lost everything in the earthquake.

The Olympian who inspired Pescatori in his efforts was Piotr Malachowski, who donated his silver medal to raise funds for a three-year-old boy with a rare form of cancer. His Olympic medal was purchased privately after a billionaire saw the post on eBay and that individual helped with the operation the boy needed.
The bracelet, comparatively, is 10K gold and has 12 stones over poker symbols. Pescatori wrote that he hoped the reserve would be a low price and that the item would sell for much more.
"This item is expensive. If you cannot afford to bid, please share with someone that can," he wrote in the description.
He posted the description in English and Italian and said that all payments must be made with PayPal.
Please contact Katie Callahan on Twitter @katiecallawho to recommend future segments.
Finding a trustworthy room to play online poker can be a monumental burden. That's all the more true if you're just looking for a place to play poker for free. We've listed five of the best play-money poker sites to enjoy and help hone your skills.