Fantasy NBA: DraftKings and FanDuel Value Plays for Feb. 15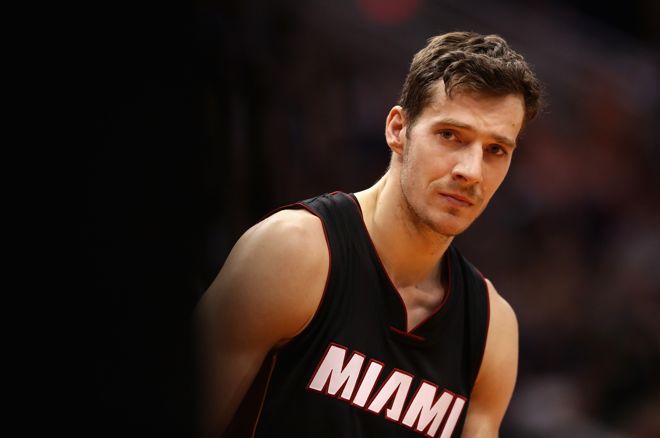 When it comes to daily fantasy sports (DFS), and basketball in particular, there's a lot of data out there that can help you make lineup decisions. One source of helpful data is FantasyLabs, an analytical sports resource site that features DFS projections as part of its stock of premium content.
FantasyLabs provides a wealth of data available at the fingertips of the DFS player to help identify top plays, save time in building multiple lineups, and look at where the value is in a given slate of games based on factors ranging from projected ownership to simple projected points per dollar. Players can even tweak the model based on what they weight to be the most important factors, and the FantasyLabs model will spit out a rating for the individual user that ranks players based on his or her preferences. There's also up-to-the-minute news scrolling in a sidebar that makes it easy to follow breaking injury reports.
We're going to provide a sampling for free right here on PokerNews Sports. Each day this recurring article runs, we'll go over three of FantasyLabs' top value plays on both DraftKings and FanDuel using the premium projections. We'll take a look at why these players could represent value and show you what FantasyLabs expects out of them statistically.
All stats are projected totals at the time of writing. Ceiling and floor represent the top 15 percent and bottom 15 percent of a player's projected outcomes, respectively.
| Player | Price | Minutes | Proj. Points | Ceiling | Floor |
| --- | --- | --- | --- | --- | --- |
| C Clint Capela (HOUvsMIA) | $5,400 | 26.4 | 27.1 | 39 | 12.9 |
A matchup with slow-paced Miami should typically be a spot to avoid when looking at Houston players, but Capela's salary is so low at $5,200 that he's a solid buy nonetheless. Hassan Whiteside is a guy many like to avoid, but his defensive presence really isn't all that scary, and Capela does a lot of his damage on lobs that Whiteside can likely do little to stop. Capela's ownership should be relatively low here for GPPs as well.
| Player | Price | Minutes | Proj. Points | Ceiling | Floor |
| --- | --- | --- | --- | --- | --- |
| SG Victor Oladipo (OKCvsNYK) | $6,000 | 35.3 | 30 | 39.5 | 15.4 |
Not many teams are playing less inspired defense than the New York Knicks at the moment, as they've given up 111+ points in six of the previous eight games, although they did ball out in the win over the Spurs. The Thunder are expected to score plenty here, with the game sporting a total of 218.5, and Oladipo should get his share of looks as the secondary option in the offense. For GPP purposes, Russell Westbrook will carry most of the ownership here, but Oladipo will be a sneaky play against the league's 24th-ranked defense.
| Player | Price | Minutes | Proj. Points | Ceiling | Floor |
| --- | --- | --- | --- | --- | --- |
| SF TJ Warren (PHOvsLAL) | $4,500 | 31.4 | 22.8 | 34 | 9.5 |
Warren is one of the most mystifying players in the league. He'll completely disappear at times, as he did in the Suns' last game — 26 minutes on the court somehow yielded three rebounds and nothing else. Just three rebounds. But he'll also explode for 30+ FanDuel points at times, as he did a couple of weeks ago against the Pelicans. As such, Warren isn't a recommended cash game option, but if good Warren shows up in a fantastic matchup with the Lakers on a back-to-back, he'll make a price near the minimum look silly.

| Player | Price | Minutes | Proj. Points | Ceiling | Floor |
| --- | --- | --- | --- | --- | --- |
| C Ed Davis (POR@UTA) | $3,800 | 20.6 | 15.3 | 28.2 | 6.8 |
The situation at C is pretty ugly for the Blazers after they traded away Mason Plumlee. Meyers Leonard got the start in the first post-trade game but was absolutely abysmal against Atlanta. Instead, it was Davis making a case for more playing time with a line of 11-13-3 before fouling out. Newly acquired Jusuf Nurkic is expected to suit up, but he's had foul trouble of his own in the past and can't be expected to play starter's minutes in his first game with a team. Expect another healthy dose for Davis, with his rebounding being sorely needed against Rudy Gobert and the Jazz.
| Player | Price | Minutes | Proj. Points | Ceiling | Floor |
| --- | --- | --- | --- | --- | --- |
| SG/SF Norman Powell (TORvsCHA) | $3,900 | 22.5 | 18.1 | 26.8 | 5.5 |
Another deadline-beating trade involved the Raptors, who dealt away Terrence Ross for Serge Ibaka. With the team missing both Ross and Patrick Patterson, who has been nursing an injury, the Raps need a player who can spot up and hit 3s, so Powell should see a large increase in his role. Plus, Powell has been a monster at times when he subbed in for an injured DeMar DeRozan, so it behooves the Raps to give him more court time. He posted a nice game last night with 25 DK points and the back-to-back means his price hasn't been adjusted.
| Player | Price | Minutes | Proj. Points | Ceiling | Floor |
| --- | --- | --- | --- | --- | --- |
| PG Goran Dragic (MIA@HOU) | $7,200 | 34.5 | 37.9 | 48.4 | 19.8 |
It's a way pace-up game for the Heat as they travel to play the Rockets. Dragic is in a revenge game here and, most importantly, this is exactly the type of game he thrives in. Dragic is best when he can get on the break, and there should be plenty of breaks both ways against the racing Rockets. The return of Dion Waiters cuts into Dragic's usage some, but he's still a nice play.
Want to see all of today's top plays on DraftKings and FanDuel? Try FantasyLabs' premium tools!
Everybody needs an account at one of these online poker rooms! They're the biggest, the best, and we get you the best poker bonuses. Check out our online poker section for details on all the online poker rooms around.