Fantasy NBA: DraftKings and FanDuel Value Plays for Feb. 10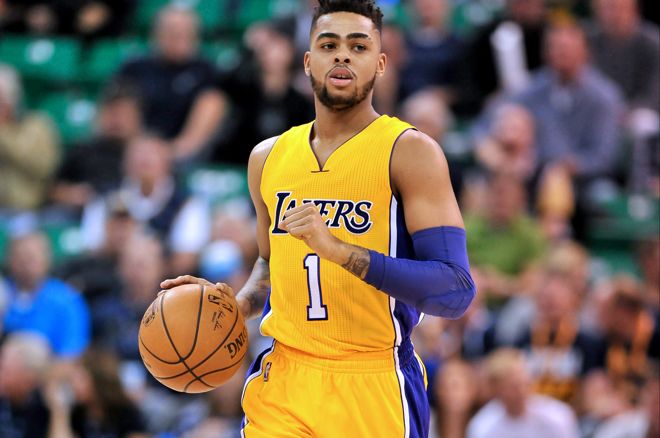 When it comes to daily fantasy sports (DFS), and basketball in particular, there's a lot of data out there that can help you make lineup decisions. One source of helpful data is FantasyLabs, an analytical sports resource site that features DFS projections as part of its stock of premium content.
FantasyLabs provides a wealth of data available at the fingertips of the DFS player to help identify top plays, save time in building multiple lineups, and look at where the value is in a given slate of games based on factors ranging from projected ownership to simple projected points per dollar. Players can even tweak the model based on what they weight to be the most important factors, and the FantasyLabs model will spit out a rating for the individual user that ranks players based on his or her preferences. There's also up-to-the-minute news scrolling in a sidebar that makes it easy to follow breaking injury reports.
We're going to provide a sampling for free right here on PokerNews Sports. Each day this recurring article runs, we'll go over three of FantasyLabs' top value plays on both DraftKings and FanDuel using the premium projections. We'll take a look at why these players could represent value and show you what FantasyLabs expects out of them statistically.
All stats are projected totals at the time of writing. Ceiling and floor represent the top 15 percent and bottom 15 percent of a player's projected outcomes, respectively.
| Player | Price | Minutes | Proj. Points | Ceiling | Floor |
| --- | --- | --- | --- | --- | --- |
| PG Jrue Holiday (NO@MIN) | $7,900 | 36 | 39.2 | 47.6 | 21 |
Minnesota was expected to vastly improve their defense under noted guru Tom Thibodeau, but it just hasn't happened as the young group has struggled to grasp his concepts and the team ranks just 24th in defense. Holiday will have to contend with Rubio's solid defense for some of the time, but Rubio has seen his minutes slide recently and might not be on the floor a ton. Holiday looks a little underpriced here in competitive game with a solid total of 214.
| Player | Price | Minutes | Proj. Points | Ceiling | Floor |
| --- | --- | --- | --- | --- | --- |
| PG D'Angelo Russell (LAL@MIL) | $5,900 | 29.2 | 29.1 | 41.5 | 13.8 |
We tried taking advantage of a price drop on Russell after a blowout win last time out, but another blowout ruined his night, this time with the Lakers being crushed by Detroit. They're facing a team struggling just as bad in Milwaukee tonight and are manageable underdogs of +3.5. Because the Lakers are so bad and minutes can vary wildly with these guys, Russell remains a risky play. However, there's clear upside here for a guy who posted 38+ FD points in three of the previous five.
| Player | Price | Minutes | Proj. Points | Ceiling | Floor |
| --- | --- | --- | --- | --- | --- |
| C John Henson (MILvsLAL) | $3,900 | 22.5 | 18.7 | 33 | 5.8 |
Try not to look too hard at that horrifying floor for Henson. The crowded Bucks frontcourt can see guys like Greg Monroe and newcomers Roy Hibbert and Spencer Hawes infringe on Henson's minutes if they get hot. But Henson does seem to be Jason Kidd's starter of choice for the moment, and he has a great opportunity to rack up stats against the horrific Lakers frontcourt. LA is next-to-worst in the league defensively, and Henson is a potential bargain near the minimum.

| Player | Price | Minutes | Proj. Points | Ceiling | Floor |
| --- | --- | --- | --- | --- | --- |
| C Myles Turner (IND@WAS) | $5,800 | 31.2 | 30.9 | 42.2 | 15.2 |
Turner's price has come down $1,100 in the past four games, but he's still putting up double-digit shots most nights. Where he's struggling at the moment is on the glass, but it's probably just the normal ebbs and flows of an NBA season. Washington's frontline isn't anything to worry about on defense, and Turner should some chances in what should be a fairly high-paced game here. Buy low on the young C.
| Player | Price | Minutes | Proj. Points | Ceiling | Floor |
| --- | --- | --- | --- | --- | --- |
| C Marc Gasol (MEMvsGSW) | $7,400 | 33.5 | 38.8 | 50 | 20.8 |
The Warriors are missing both Zaza Pachulia and David West with injuries, and that's necessitating serious minutes for the likes of JaVale McGee and James McAdoo. Gasol should be able to make mincemeat of both of those guys, and this is a way pace-up game for the plodding Grizzlies against the speedy Warriors, who are second in pace. There's always the chance of a blowout when the Dubs are involved, but the Grizz are only +7.5 at home so it should be competitive.
| Player | Price | Minutes | Proj. Points | Ceiling | Floor |
| --- | --- | --- | --- | --- | --- |
| SG Klay Thompson (GSW@MEM) | $6,200 | 33.3 | 34.2 | 45.6 | 19.8 |
This is one of the cheapest prices you'll find Thompson at all season. Any time the Warriors are projected to be in a competitive game, it's a good time to target their players, and this is such a time. Memphis sports a tough defense and a slow pace, but Thompson's price drop takes that into account and he should be very low on the ownership scale here, making him a good option in GPPs. Take a stab if you need to diversify.
Want to see all of today's top plays on DraftKings and FanDuel? Try FantasyLabs' premium tools!
Everybody needs an account at one of these online poker rooms! They're the biggest, the best, and we get you the best poker bonuses. Check out our online poker section for details on all the online poker rooms around.