John Duthie Gets Back in the Chair with partypoker LIVE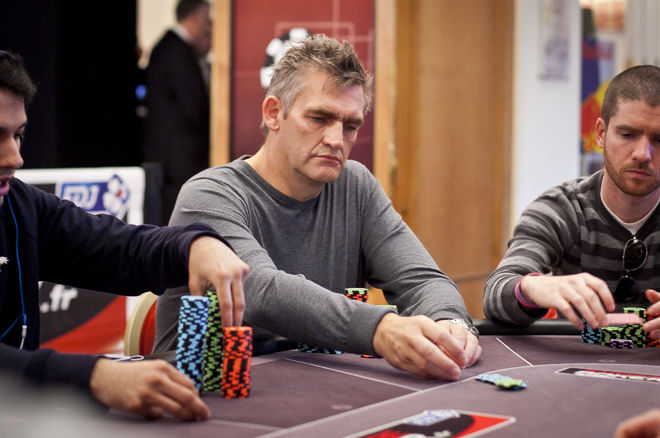 Every player who signs on to a new brand is talked about as having made a big move, but in truth, lots of sponsorships that happen in poker are a risk, sometimes on both sides of the negotiating table.
However, when the former creator of the European Poker Tour John Duthie announced earlier this year that he was taking the reins at partypoker as their newly-appointed president of live poker, heads turned.
An innovator as much as he was always a player, partypoker may have made their most important signing yet as they continue to grow and work toward the first date on their partypoker LIVE Tour. PokerNews sat down with Duthie to find out why the film director and poker legend is back in the chair for what may be the most important job of his career.
"It's simple," he said. "When PokerStars decided to shelve the EPT brand, I was approached by partypoker. They had the idea [of me joining], asked me to think about it for a while, saying that they thought there was an opportunity for a player-focused, player-friendly tour. I said 'Look, if it's definitely going to be friendly and focused on players. When you're a poker player and you're going to tournament and putting your money into the prize pool, really you're giving the privilege of running that tournament over to the venue. Without the players, nobody has a job.'"
"Without the players, nobody has a job."
Players used to have control over poker rather than the other way round. Duthie is passionate about reversing the current trend; it's integral to everything he believes.
"These poker groups seem to have forgotten that about the players," Duthie said. "The World Series of Poker was originally eight players throwing their money into a hat and having a poker tournament. They tipped the dealer, but there was never any doubt in Binion's that they were running that poker tournament on behalf of the players. I really want to try to get that back again, because it's a question of respect."
Duthie said that even the European Poker Tour was having trouble with this mentality.
"The EPT particularly over the last few years lost touch with that ethos," he said. "It started to become a case of them saying 'We're running tournaments on our behalf; if you don't turn up, we don't care.' I think that's a really bad way to run a tournament."
Duthie has plenty of experience calling the shots. Far from cutting his teeth in poker, Duthie was a film director for the long-running television drama, Hollyoaks. He fondly remembers his days living on the set of sister-soap Brookside.
"I used to live on the Brookside set," he said. "A lot of the directors were housed there instead of being put into hotels. We were given these flats which were on the top floor of the houses on the Brookside estate. I'd wake up in the morning sometimes and there would be a row going on outside and there would be someone filming it!"
Duthie has maintained his directorial duties whenever the right script has come along, most recently in the ITV drama Paranoid, a Netflix/ITV co-production by Red Productions filmed in Manchester.
"It was great to be back directing again; I really enjoyed it," Duthie said. "Part of my agreement with partypoker was that if a directing job came up and I wanted to, then I would be able to do it. When you're running these tours it's very hands-on, but there are times when you aren't so much. At the moment it's quite busy, because we're at the formative stage of the tours, so we're looking at new venues and locations and working with new partners. But if somebody rings me and says that they want me to do a script, then I'd certainly be able to combine the two. It's ideal."
Many players' disillusionment with PokerStars Main Events stems from the announcement at last season's EPT Barcelona Main Event that the EPT was no more and that the PokerStars Championship Main Events would replace the much-loved brand.
"The income that they made from the Main Event was more than the person who won it. I think that's gross."
Live poker looks very different from how it did when Duthie left PokerStars.
"I was shocked at the PokerStars event at the Hippodrome [the inaugural PokerStars Festival]. The income that they made from the Main Event was more than the person who won it. I think that's gross. It's bad enough that they come third or fourth in every single event that they hold online. The business side of poker has to start looking at things very carefully and say 'If we want live events to continue, then we've got to look at it and ask what's best for the player here.' There's not going to be much live tournament poker if we don't start looking at it like that."
Duthie said that tournaments need to cut costs and unnecessary expenses, starting with the amount of support staff at events.
"You can't have marketing people running poker tournaments; they make so many mistakes," Duthie said. "I used to fight with PokerStars about the number of people they send to EPT events. All I need is a tournament director, dealers, players and chips. I understand that bloggers need to be there, but do you really need 50 support staff at these events? God knows how much it cost them. People were doing the work they would normally do in their office in London or the Isle of Man in Monte Carlo instead, staying in very nice hotel rooms. There's no logic."
Instead, he said PokerStars could use the money to get more eyes on the game.
"The money would have been far better spent giving bloggers and vloggers to get more people to see the poker," he said. "That helps massively in the success of the EPT, having bloggers from each country."
The question became then if partypoker could step away from this perceived way of running live poker tournaments and regain player trust that others will do for them as Binion's did for the first eight players of the World Series.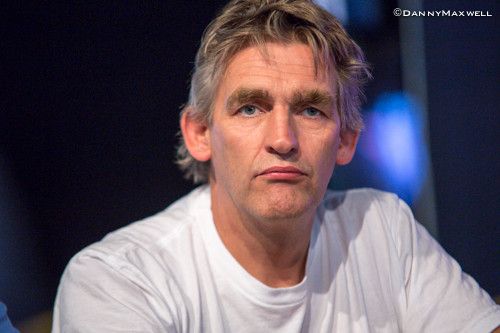 Duthie's reply on Twitter to recent complaints about PokerStars tournaments, saying enigmatically that he had "a better idea," suggests yes.
"We'll talk about rake from events," he said. "How do players want a tournament to be raked? Do they want a percentage of the prize pool to be given to staff and dealers or would they prefer that you pay a $1,000 entry and then on top of that you pay a $100 or $50 or $75? We're going to have a players' committee which we'll set up soon."
If a players committee is a natural evolution, Duthie is keen to stress that far from needing reinventing, poker could do with returning to some of the old values that made the game so popular.
"I think poker needs taking back to what it was," he said. "What's happened is that its grown into something which is too commercial. We have to run these tournaments on behalf of the players - it makes everyone have more fun. What I - and other players - don't like is being patronized by tournament staff, dealers or customer service people. Players want to go there and for the tournament staff to treat you like you're their boss… because you are!"
It comes back to the players and their enjoyment.
"The two million prize-pool wouldn't exist if [players] weren't putting their money in. I just want to simplify everything, put on large guarantees, cut back marketing budgets and add those onto guarantees," he said. "The key is to make sure there's water at the table and that people are enjoying themselves."
It takes a change for a 'president' to be respected for saying things everyone can agree with. Well, almost everyone.
"Would it be so difficult for PokerStars to have a dealer training school there throughout the year to train up dealers? I doubt it."
"Try telling my children that – they think it's a joke," Duthie said. "They go around calling me Mr. President; they think it's very funny. They're young men now, not kids!"
If that's not a segue into discussing Russia, what is? Partypoker is keen to break new ground and will be welcoming players to the city which hosted the 2014 Winter Olympics near the Georgian border on the coast of the Black Sea. Duthie is desperate to make the tournament a success, but also make it representative of the location and language.
"The whole tournament will be run by Russians, from the tournament director and dealers," he said. "It should be simple. What you're doing is embracing the local economy a lot more and you get welcomed. Take the Bahamas, for example. Would it be so difficult for PokerStars to have a dealer training school there throughout the year to train up dealers? I doubt it."
Initially, Duthie didn't realize the importance of embracing the local language, but now he said it might make for a better experience.
"If you're going to invest in a country, I don't think it's a bad idea. I first learned this in Deauville, in a huge row in Season Two of the European Poker Tour, about the English-language-only [rule] at the poker table. The French were furious – quite rightly, when I look back – that we were imposing English-only rules in their country. They're very proud of their language; there are lots of French dealers available. Why didn't I make the effort or see that to employ local dealers who spoke French? It's a much more sensible way to do things. I was a bit naïve and didn't realize."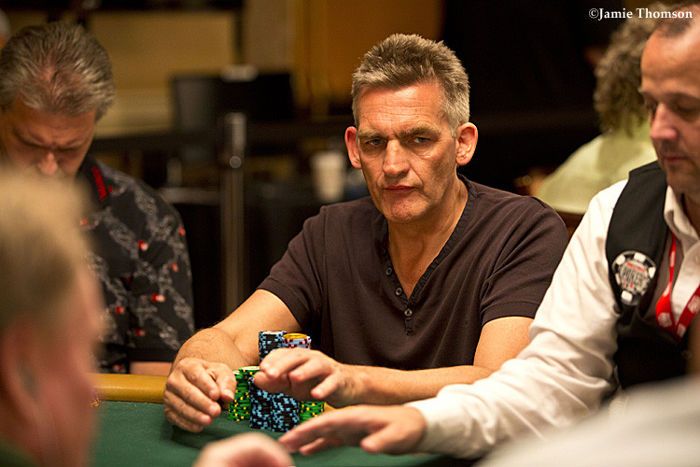 When he looked into the player pool, he realized an English-only rule would be more prohibitive than helpful.
"In Sochi, it can't be English only at the table," Duthie said. "Eighty-five percent of the players will be Russian; the dealers are Russian. It's an absurdity to impose a rule like that. As long as the majority of the dealers can understand what's being spoken about, that should be the language that's spoken. I just want people to enjoy themselves again. I really want to go back to common sense."
Duthie witnessed firsthand the fallout from the European Poker Tour changes. He's no stranger to the tour he created, but he wasn't impressed by what he found.
"I just want people to enjoy themselves again. I really want to go back to common sense."
"After I left the EPT, it ran for another two or three years," he said. "I went to play in Monte Carlo and I played one other tournament in London. It just wasn't enjoyable and I don't know whether that's because I was looking around criticizing everything myself. It's a bit difficult. But I didn't feel other players were having a good time. I felt sad actually."
That's when opportunity knocked.
"As soon as they let go of the brand and partypoker approached me, I thought why not?" he said. "There are a lot of other people already in place at partypoker, whereas the EPT was just me and my kitchen table at first. Now there are a lot of people who are already doing the groundwork. All I have to do is to keep pressing home my own vision. Other people share that vision and understand it."
Far from being away from the game, Duthie still obviously counts himself first and foremost as a player.
"All I have to do is to keep pressing home my own vision. Other people share that vision and understand it."
"The last time I enjoyed poker without any responsibilities was at the Vic and dumping off £15k; I did that last weekend! I went to play the GUKPT event at The Vic," he said. "That had a nice feel to it. I enjoyed myself and that's where I started playing. I know loads of people there and had a good time. I was meant to go home on the Friday, but I ended up staying until Sunday. I had a really good two-day binge on poker and loved it."
There is a collective sense of fondness from players toward Duthie, and in digging deeper into that affection, it's clear that many players respect him simply because the decisions he's made come not on the behalf of someone looking to make money from the business side of poker, but someone who loves to play the game just like they do. He's been at the felt with the people who hold him responsible.
"I still love playing and I still play online occasionally too," he said. "I played Pokerfest. I do miss the community and talking to people. Live poker is still very much my game. I think a lot of online players over the last three to four years have veered toward live a lot more and it's growing a lot more than online."
Even though Duthie splits his time between a film set and a poker table, he said each setting provokes a familiar feeling in him.
"I like both directing and being at a poker table," he said. "I don't want to be at a poker table when I'm filming and I don't want to be filming when I'm playing poker, but they have a lot of things in common.
"It must be something within me that enjoys the emotional amplitude of those two pastimes. To me they're one and the same thing."
Filming is one huge dysfunctional family. You have these massive emotional ups and downs while filming, similarly at the poker table. It must be something within me that enjoys the emotional amplitude of those two pastimes. To me they're one and the same thing."
He's been in the chair for many television and film productions over the past two decades and is now back as president of a live poker tour. Duthie is about to find out how the hot seat feels second time around. Somehow, it seems like after all these years, the cap still fits.