Sick of Going Card Dead in Tournaments? Click Here to Discover How to Fix It
Nick Wealthall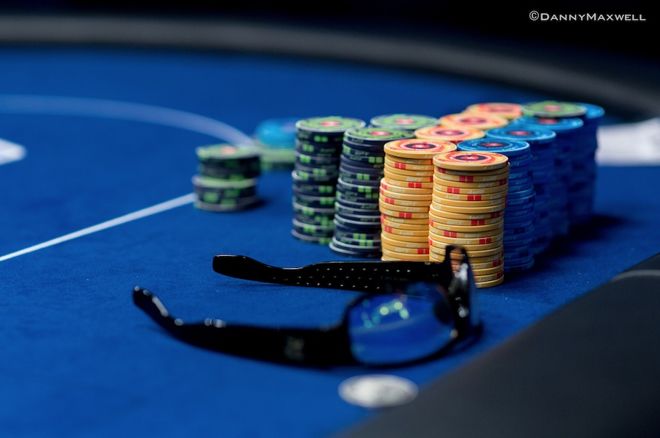 Don't you hate the feeling in a middle of a tournament when suddenly the good cards dry up?
You've started okay, built a bit of a stack, then the poker gods give you
-offsuit six times in a row and you don't see a decent hand for ages.
You can feel so helpless just waiting for hands as the blinds go up and your stack goes away.
You know how the story ends…. You get something half-decent, have to go all in with it and end up getting busted.
So frustrating!!!!!
If that's happening to you, it's not your fault.
The secret the pros use to stop this from happening is to master the art of winning chips consistently without great cards.
In short you need to become an aggressive boss of a player to build chips and get the consistent results you want.
It's easier said than done, but don't worry — we've got your back.
We've got a free video and training series that will take you through how to do just that and end the frustration of being out of control and bleeding chips in tournaments.
To get it, just click below, watch a short video, then enter your email:
Stop me going card dead in tournaments.
This is high quality, free training from our favorite poker coach Nick Wealthall (named top poker coach in the world by Bluff magazine).
It's jam-packed full of value for you. In the video you'll learn:
How the way you've been taught poker is wrong and has put a ceiling on your game
The secret the pros use to have an edge every time they play
The two killer questions you can use to harvest chips from every opponent
A cut-and-paste method to beating weak calling station players
How to get access a step-by-step system to move you up the limits
This is great stuff and highly recommended. Grab it while you can — just click below then enter your email:
Teach me how to build stacks consistently without the cards.
Finding a trustworthy room to play online poker can be a monumental burden. That's all the more true if you're just looking for a place to play poker for free. We've listed five of the best play-money poker sites to enjoy and help hone your skills.