Chris Torina's Incredible Journey: Undercover Cop to WPT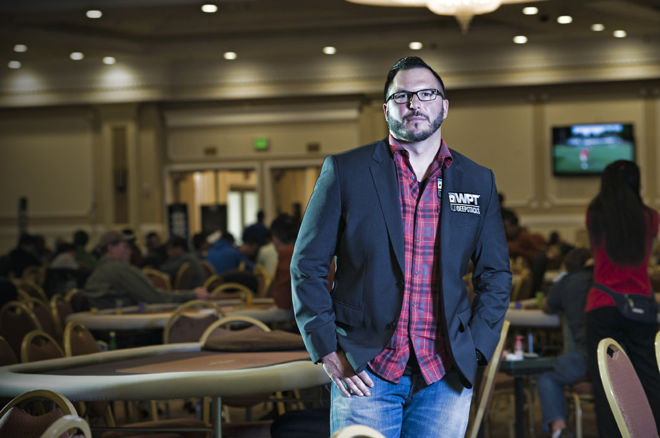 If you're trying to get a read on a poker player, they say one of the best places to look is the neck. The speed and strength of the neck pulse is involuntary, the thinking goes, so a player whose pulse visibly throbs is experiencing some strong emotion like stress, anxiety or excitement.
Just don't try that on Chris Torina.
For a man who stared down loaded guns as part of his job for a decade, the turn of a card or the placing of a wager won't move the stress needle much.
Now 40, the former undercover narcotics cop no longer deals in high-stakes drug busts. Instead, his trade is medium-stakes tournaments, the WPTDeepStacks to be exact.
Torina serves as executive director of WPTDeepStacks, the tour he launched from scratch as a live training course back in 2009. Just one month ago, the World Poker Tour completed an acquisition of WPTDeepStacks, fully integrating the former partner brand into its infrastructure.
It's a validation for Torina, the culmination of years of hard work in an often unforgiving industry. But while the future of WPTDeepStacks looks the brightest it's ever been, it was the past Torina discussed extensively in a recent interview with PokerNews.
He shed light on his long, unusual journey from clandestine drug deals to poker business success.
A Wanderer Dons Blue
By Torina's recollection, he spent a couple of college years "meandering." He found odd jobs to pay bills and put gas in his car in between classes at a community college that he never committed to enough to earn any sort of degree.
He couldn't really figure out what he wanted to do and eventually settled on a career in law enforcement. After making it through the academy, he jumped on the first job he could find in a local department in Central Florida.
The dangers of the job introduced themselves to Torina early on. He's had guns pulled on him in the line of duty, but it was actually an instance, as a deputy sheriff where he was on the other end of the barrel that he remembers as one of his most vivid, high-anxiety moments of his career.
"If it had gone the other way, I think my life would have been drastically different."
"I was on the road and we received a call there was a guy breaking into the house of his ex-girlfriend or ex-wife," Torina said. "We pulled up and observed the man climbing through the front bedroom window. As soon as my partner and I arrived, he jumped out, turned and pulled what I thought was a gun out of his pocket."
In the poor lighting, Torina raised his weapon under what he thought was mortal danger and prepared to fire.
"Cell phone! Cell phone!" his partner yelled.
"That got my finger away from the trigger and probably saved his life, and my life, in the long term," Torina said. "If it had gone the other way, I think my life would have been drastically different."
Once established, Torina moved up the ranks and realized undercover narcotics was where he wanted to work.
"I really wanted to make more of an impact in my community," he said. "Being a part of the drug task force was the best way to do that."
Torina obtained the highly sought-after position. He was assigned to an area with high drug traffic in Central Florida and set to work six-and-a-half years in one of the most intense jobs imaginable.
"One of the most high-pressure things I've ever done was going undercover to buy crack cocaine," Torina said. "We were doing high-level transactions in drug-infested neighborhoods."
The day-to-day specifics of the job was the stuff of TV cop dramas like The Wire.
"One of the most high-pressure things I've ever done was going undercover to buy crack cocaine."
Torina and his team spent months zeroing in on investigation targets. They tapped phones. They obtained and executed search warrants. They bought and sold narcotics, with the primary drug of interest being crack cocaine.
Having a reliable team was a must to make it through operations like that alive and that's something Torina thankfully recalls he had.
"I worked with some really, really great people whose number one mission was to make sure everyone went home to their families." he said.
Torina, who also spent a couple of years with his agency's SWAT team, found the work fulfilling at times and frustrating at others. Sometimes, after months-long investigations, the team would round up dozens of perpetrators and it really felt to Torina like they were making a difference in the community, eradicating grave threats.
However, inevitably, the due process of the law would see a number of those criminals head right back out onto the streets. There, they'd quickly resume roles as instruments of the drug trade.
Those times, the only feeling Torina had was of "banging my head against the wall."
A Born Entrepreneur Meets Poker
One formative moment for Torina took place relatively early in his career in blue. After the Sept. 11 terrorist attacks struck the twin towers in 2001, Torina, who is originally from Manhattan, drove back with a group of fellow officers to help with the recovery efforts, arriving 10 days after the planes hit.
"I think at that moment, I realized I was so impassioned about law enforcement, but I also realized life is short," Torina said. "I wanted to control my own destiny, pave my own way in life. That really hit home for me."
It's an attitude Torina thinks is in his DNA. His grandfather was a Turkish senator and his grandmother was a civil engineer.
"I wanted to control my own destiny, pave my own way in life."
Torina was born and raised in a family full of enterprising, entrepreneurial individuals. He constantly saw family members striving for better things, so while he was happy with his career in law enforcement, he always knew he wanted to eventually own his own business.
Torina didn't come from a gaming family, but one day in 2003 he found himself engrossed in a poker broadcast: WPT Season 1, Episode 1, the WPT Five Diamond at Bellagio.
"I completely got hooked,"he said. "It really started my trajectory of finding something other than law enforcement that I was passionate about. Poker was that outlet that I could focus on."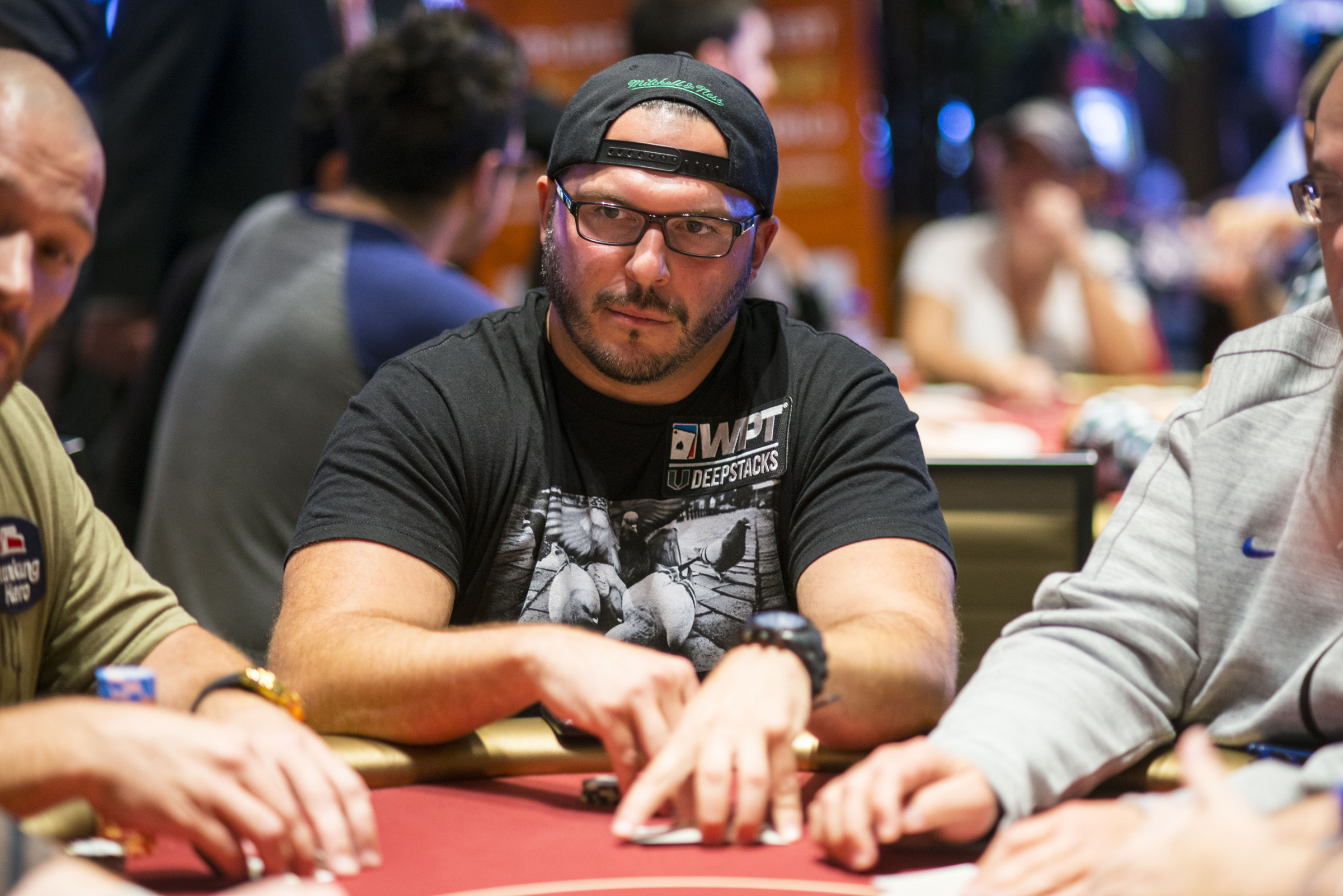 Torina began playing a bit in home games with buy-ins between $10 and $40 with a group of his colleagues who had also taken up the game. They would sometimes organize excursions to Seminole Hard Rock in Tampa.
While Torina enjoyed the poker games with friends and their trips to Hard Rock, it wasn't quite enough to quench his thirst. So, he traveled to Las Vegas in 2007 and satellited into a side event at a WPT event at The Mirage.
While on break in the event, Torina had his epiphany. He decided on his new path, the one that would allow him to control his own destiny.
He would open up a poker training company.
Evolution of DeepStacks
The idea for a live poker training program wasn't new. WPT Boot Camp and World Series of Poker Academy were already established, but Torina thought he saw an opportunity for a newcomer to fill a niche in the market.
"How cool would it be if there was a product that offered training to people who couldn't come to Vegas or Atlantic City?" Torina thought to himself.
"How cool would it be if there was a product that offered training to people who couldn't come to Vegas or Atlantic City?"
Armed with his idea, Torina left his job in 2008 after 10 years in the police force and started DeepStacks University.
He recruited Mike Matusow, Tristan Wade and Michael Mizrachi as instructors and mapped out a live and online training program. The four of them flew around the country, offering poker instruction in venues off the WSOP and WPT radars.
Host venues were receptive to the idea. Curious and beginning poker players came to learn from names they recognized, bringing in business for the casinos. The poker rooms began organizing tournaments for "campers" to play against the instructors to conclude the events.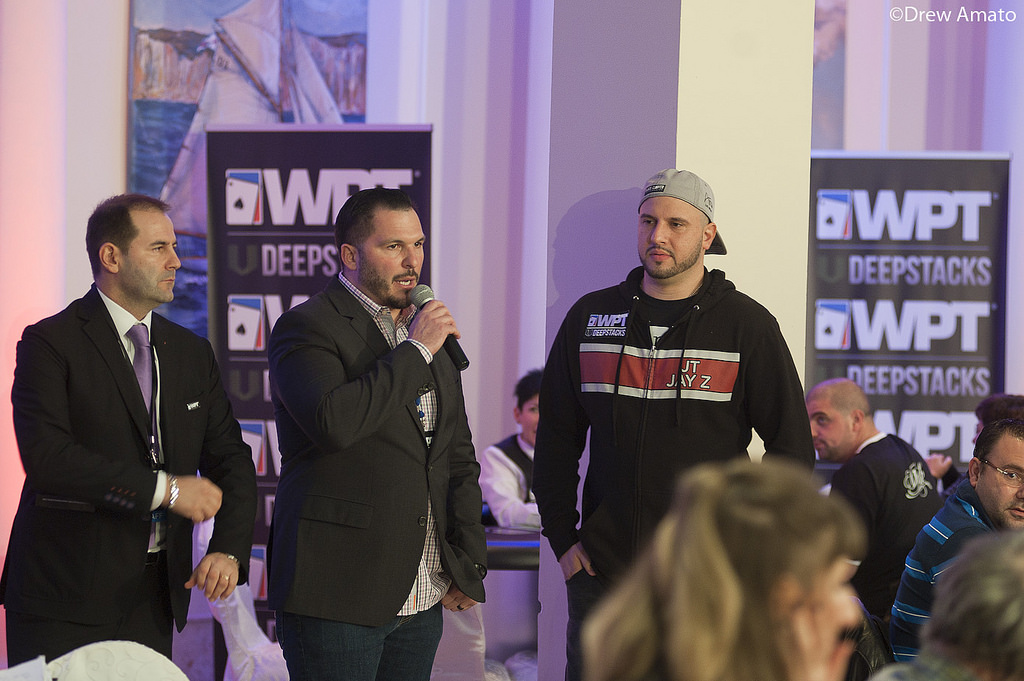 Torina's now-wife Katherine had extensive experience in the industry. She had been one of the original WPT employees, working as head of casino relations and she suggested to Torina that he brand the tournaments as DeepStacks Poker Tour events, which he followed through on.
That hybrid training/tournament became the DeepStacks business model and Torina felt they were gaining traction against their more established competitors. But in 2011, after a confluence of events that included Black Friday, Torina found the market for his business had dried up.
"The live training industry just kind of evaporated," Torina said. "The players didn't want it any more. The casinos wouldn't open the doors."
Torina realized he needed to pivot and focus on his tournament offerings.
"The live training industry just kind of evaporated."
However, he knew the same obstacle he faced with DeepStacks University awaited him in what Torina calls "the mid-major poker market" in North America.
"Heartland Poker Tour had six or seven years on us," he said. "WSOP Circuit was kicking ass. I think Mid-States Poker Tour had just started. We knew we were already behind."
Torina set about establishing new relationships with casino partners and strengthening old ones. A number agreed to one-off trial events and Torina made sure he made impressions with both his product and his personal relationships.
"The majority of the partners we have on the tour are my friends," he said. "They've stayed at my house, they've eaten at my kitchen. They call me to see how my kids are doing. I do the same for them.
"Structures are structures and events are events – people will show up or they won't. When we focused on [those relationships], that's what launched us to be where we are at today."
Full Circle to the WPT
Perhaps the most important such relationship began in winter of 2013 at Katherine's urging. She suggested Torina get in contact with WPT CEO Adam Pliska and the two soon got to know each other over lunch.
At the time, WPT Regional was operating as the "mid-major" arm of the global poker giant, running smaller buy in events with relatively little fanfare. Rival tours commanded larger market shares despite the WPT's powerful brand.
After a second meeting, Pliska and Torina agreed to do business together, marrying the brands into WPTDeepStacks.
After a small series of events in 2014, the relationship began in earnest in 2015 with 14 events ranging from Malta to San Diego. The season was enough of a success for Pliska and Torina to start talking about a full acquisition in 2016.
The official announcement came in January 2017 after another successful year: WPT would fully acquire WPTDeepStacks, installing Torina as executive director.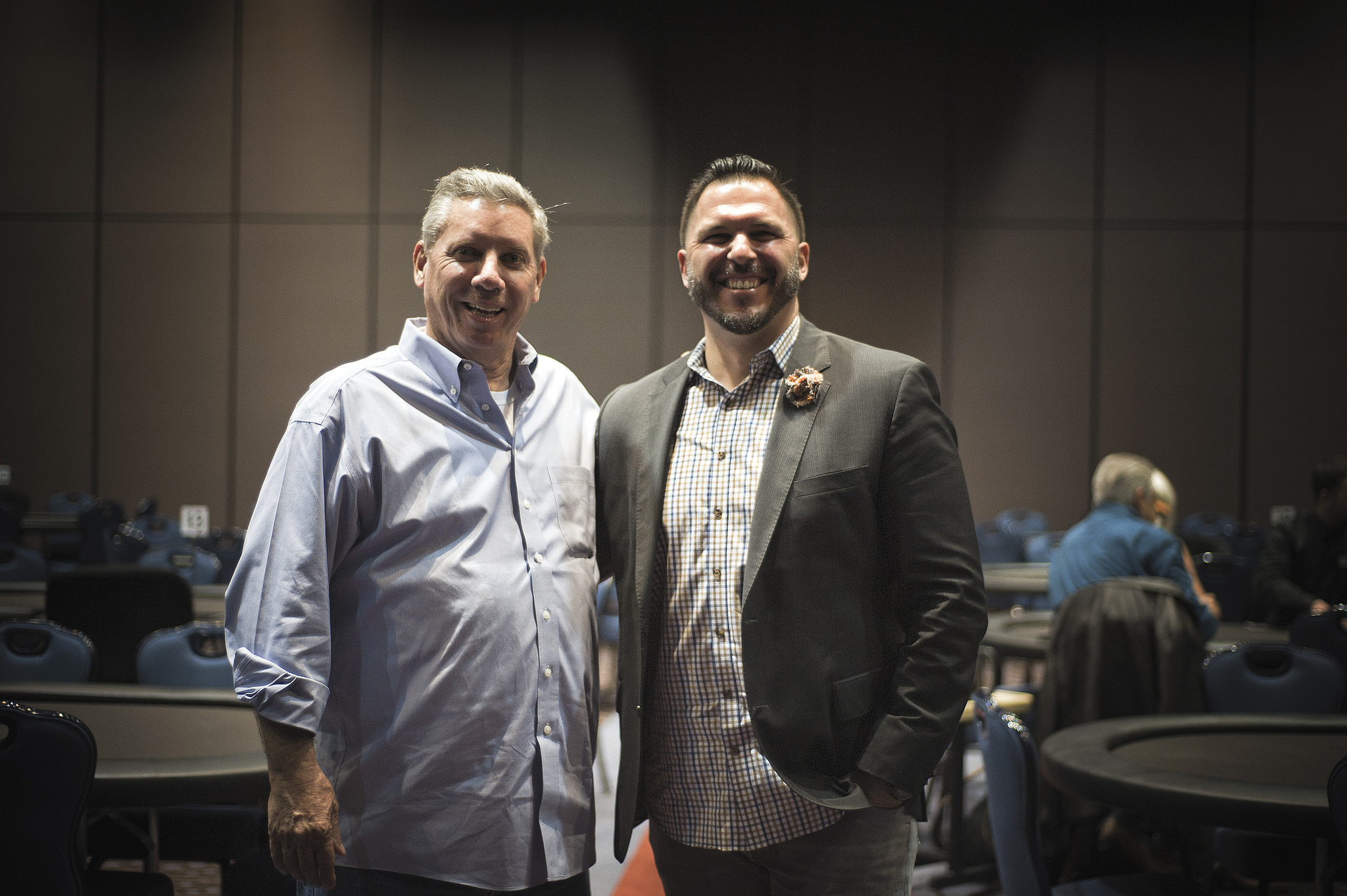 "Any time you're able to start a business based on an inspiration of the WPT and eight-to-10 years later, turn around and have that company acquire you, it's a beautiful story," Torina said. "It was a no-brainer for me. I can't tell you how excited we all are and how awesome this experience has been."
Torina stressed little, if anything, will change for the popular tour. He'll remain at the helm of the ship, along with new duties working on what he called "special projects."
Any time you're able to start a business..., turn around and have that company acquire you, it's a beautiful story."
He foresees newer markets, longer-term deals with venues and more WPT presence at future WPTDeepStacks events.
Reflecting on how far WPTDeepStacks has come, Torina is proud of having built the tour from scratch. The former narcotics cop believes his working-class roots have helped shape the tour into the force it's become today.
"This is a really cutthroat industry," he said. "To have a tour that did it the right way, started by a bunch of blue collar people... that, to me, is the most special."
Everybody needs an account at one of these online poker rooms! They're the biggest, the best, and we get you the best poker bonuses. Check out our online poker section for details on all the online poker rooms around.