International Women's Day: Women in Poker Who Inspire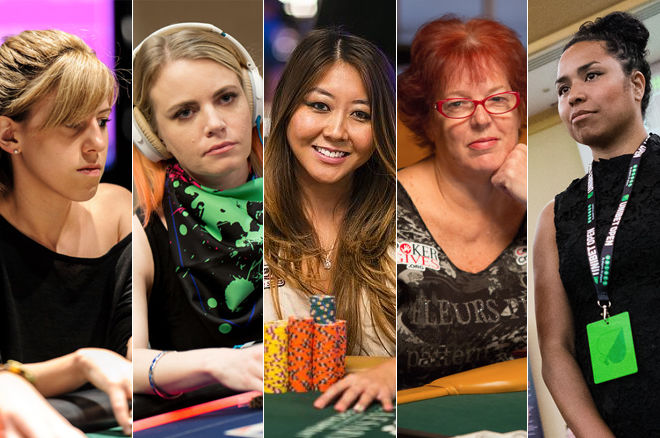 Today is the day we celebrate the achievements of women around the world. International Women's Day began in the early 1900s and continues today as a reminder that society as a whole still has a long way to go to find true gender equality across the globe.
In honor of International Women's Day, we've compiled a list of women in poker who inspire us and who play a huge role in growing the game of poker for women and men alike.
This is by no means a comprehensive list, so thank you to all women in poker and the poker industry.
Maria Ho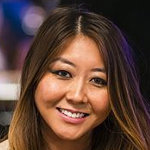 It goes without saying that Maria Ho is one of the most recognizable faces in the game. Aside from her ambassadorship title and many off the felt celebrity appearances she makes, the girl can play poker and she can play well!
With over $2 million in live tournament earnings, she's broken the top 100 in the WSOP Event not once, but twice, back in 2007 finishing 38th place and then again in 2014 cashing out in 77th.
In a previous interview she once said, "It's just a numbers game. Honestly it can happen any year now." She was referring to whether a woman will ever make the WSOP Main Event final table. Ho has been one of the biggest advocates for promoting women in the game and for that I admire everything she represents both on and off the felt. ~Pamela Maldonado
Kristen Bicknell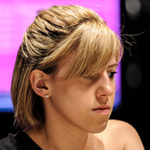 Last December I had the good fortune to meet Kristen Bicknell, then just fresh off another relatively deep tournament run in the European Poker Tour Prague Main Event where she made it to Day 4. That capped an impressive year highlighted by Bicknell winning a second career WSOP bracelet in a $1,500 NLHE Bounty event last summer.
I was already somewhat familiar with Bicknell's backstory, having heard her interviewed on the PokerNews Podcast last summer where she described having played many millions of online hands, earning SuperNova Elite on PokerStars multiple times while putting in a ton of hours honing her game.
As she explained, her background has mainly consisted of cash game play, but all of that experience has given her a very strong foundation upon which the Canadian has begun building significant live tournament success. Besides being an obviously talented player, she's also very realistic about tournaments and the variance associated with them, taking an smart approach toward choosing which series to play and incorporating poker trips with her continued online play.
Bicknell has already started 2017 on a winning note, earning multiple cashes at the 2017 Aussie Millions and final-tabling the World Poker Tour Fallsview Poker Classic. To me, she's inspiring as an example of what genuine study and hard work can help a person accomplish in poker. ~Martin Harris
Cate Hall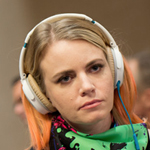 For me it's important to shine light on Cate Hall as a trailblazer for women in poker, not specifically for her accomplishments on the felt, though there are plenty, but for speaking out on the importance of equality for women in poker rooms around the world.
Hall is never one to shy away from speaking out on Twitter, at the tables, or in front of her peers as was the case with her GPI Female Player of the Year acceptance speech at the American Poker Awards. Whether you agree with Hall's opinions or not is inconsequential, as the issue of women in poker is one that deserves to be discussed until poker rooms around the world are as accepting of and as flush with women at the table as they are with men.
So kudos to Cate Hall for being outspoken, brave, unwavering in her convictions and one hell of a poker player. ~Matthew Parvis
Linda Johnson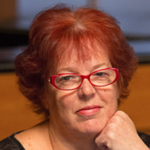 After receiving the WPT's highest honor Feb. 27, it's no surprise that one of poker's greatest contributors, let alone a woman, be on this list. Linda Johnson, known by many as "The First Lady of Poker," contributed to the game in ways many can't speak of. She developed her ideas for the game, brought the right people to the table and essentially helped formulate what would become the World Poker Tour.
Her humble beginnings as a poker player in 1993 and her six-season stint as a WPT Studio Commentator make her all the more admirable.
As the former publisher of CardPlayer Magazine and as the second woman to ever win a World Series of Poker open event (taking the $1,500 Razz bracelet), she stands as a grand example of what a poker devotee really looks like. Her dedication to the game both as a player and an influencer will always make her a standout in my book. ~Katie Callahan
Nataly Sopacuaperu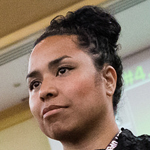 It must have been seven years ago that Nataly Sopacuaperu joined the Unibet Open team, a tournament I visited every single time it was held. She was inexperienced; she did not know much at all about poker. But she was driven, and incredibly enthusiast about the game from the first moment she was on board.
The role she fulfilled at the time didn't demand great knowledge of the game. It wasn't like she was doing the commentary and had to analyze the four-bet shove ranges for the players. She had a facilitating role within the Unibet Open team: She had to make sure the players were enjoying themselves. That didn't stop her from trying to learn the game.
Sopacuaperu would often hit me up on Skype late at night, asking me for advice on a certain hand. She wasn't allowed to play on Unibet, so she played on a competing site. Small cash games or micro stakes hands. What started with comments like "Why is everyone always folding when I have aces?" soon transitioned into deeper questions about people's ranges and tendencies.
When Ewa Kwiatkowska, the Unibet Open Event manager at the time - and another woman I could write an epistle about how she has inspired me - got promoted, there was really only one candidate for the job. Sopacuaperu took over and until this day has done so with verve. In a world dominated by men, she seems not intimidated. Quite the opposite I might say, she's as stellar as the one doing all the planning as she is on the table these days. I still think I could beat her, but just in poker. ~Frank Op de Woerd
---
The Women of PokerNews
One of the reasons I've been so proud to work at PokerNews for the past eight years is because its workplace is undefined by gender. In an industry that's male dominated, iBus Media is extremely diverse with talented women contributing in almost every department.
Specifically, I'd like to take this opportunity to pay homage to the women on my team who shine on a daily basis. I work most closely with Sarah Herring, Pamela Maldonado, Viktorija Antanavičiūtė, Leslie Huddleston and Katie Callahan. I have no idea where PokerNews would be without them.
On top of these brilliant women I work with daily, I'd also like to spotlight the following who are indispensable members of the iBus Media family around the world. In no particular order these women all play a big role in our company and I'm honored to consider them colleagues: Aistė Šarakauskienė, Aleksandra Udovenko, Alessandra Giovarruscio, Anelė Raudytė, Annimari Korte, Asta Popliauskytė, Daniela Johnston, Diana Žukovska, Katie Garrett, Edyta Choińska, Evelina Semaškevič, Indrė Zemlerytė, Ingrida Kyguolytė, Jovita Urbonaitė, Kate Busby, Kristina Čepėnaitė, Kristina Juršytė, Laisvė Slavinskaitė, Laura Klusaite, Leanne Garcha, Manuela Muroni, Maria Drozdova, Neringa Pacevičiūtė, Rūta Metlevskienė, Sara Fernández Carmona, Sarah Hamid, Tiffany Vilela, Vaida Žukauskaitė, Sandrine Moraut, Vidmantė Gurauskienė, and Simona Rubanaitė.
And, if I've missed anyone – please forgive me – our team is constantly growing in offices around the world. ~Matthew Parvis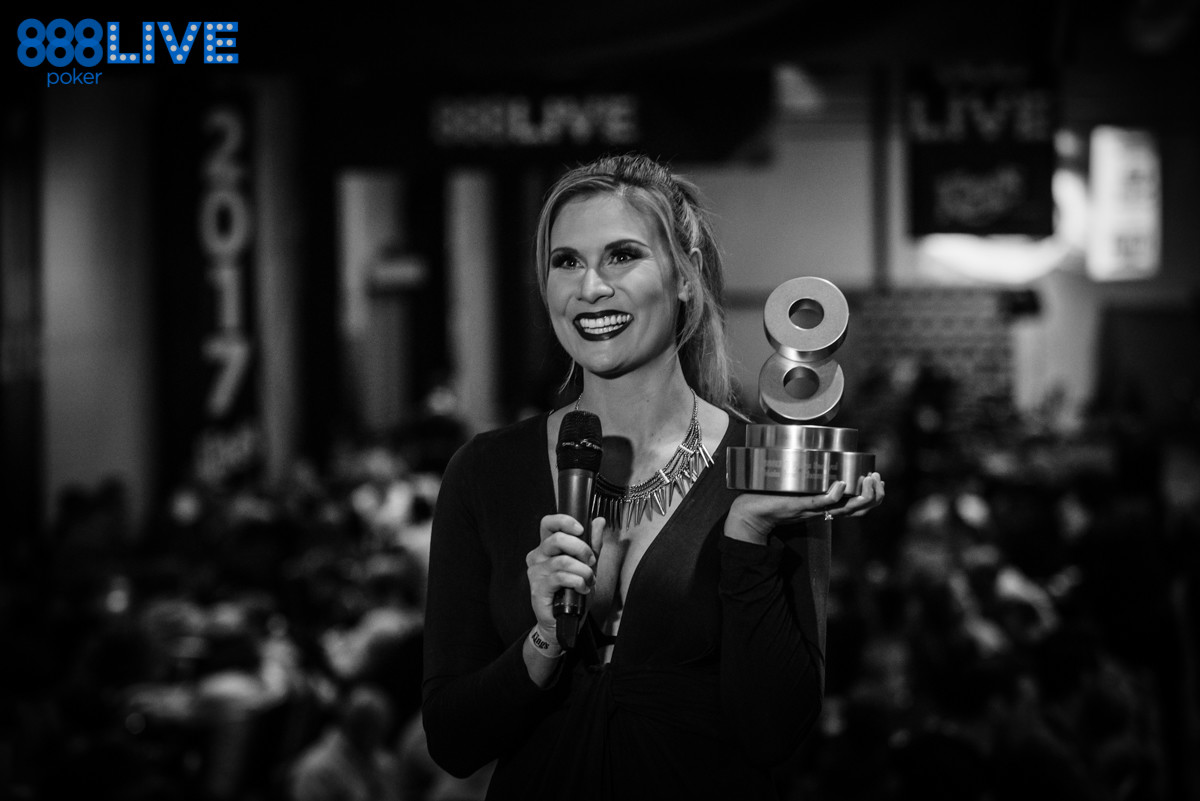 Everybody needs an account at one of these online poker rooms! They're the biggest, the best, and we get you the best poker bonuses. Check out our online poker section for details on all the online poker rooms around.