Sunday Briefing: Admiral19793 Sails Away With Sunday Million Title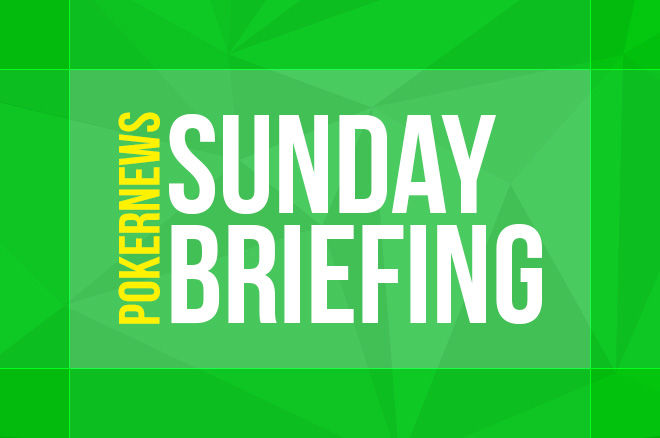 Imagine entering an online poker tournament for $215, and approximately 13 hours later, seeing your account balance boosted by an incredible $153,203. That is exactly what happened to Russia's "Admiral19793" after he took down the $215 Sunday Million at PokerStars on March 12.
Admirial19793 outlasted a field of 5,107 players to get his hands on the colossal prize. Second place and an impressive $107,510 was awarded to Germany's "GrekoGreg."
Another player winning big at PokerStars this weekend was Matas "bebaimis777" Cimbolas who emerged victorious in the $700 Super-Sized Sunday. The talented Lithuanian banked $31,701 for his victory plus an additional $16,111 in bounty payments to make for a profitable Sunday.
Some of the other notable PokerStars wins included:
"FrostyKT" – winner of the $109 Sunday Starter for $5,473
"mypokerf" – winner of the Big $162 for $4,562
Tom "hitthehole" Middleton – winner of the $109 Sunday Kickoff for $16,965
"que_te_crio" – winner of the Hot $162 for $5,814
"clentren" – winner of the $215 Bounty Builder for $14,584
Bryan "Brryann" Ruiter – winner of the $215 Sunday Warm-Up for $49,993
"Futti18" – winner of the $215 Weekender for $7,258
Jeremy "EndlessJ" Menard – winner of the Big $109 for $22,744
Balazs "birs320" Botond – winner of the Hot $162 for $12,044
"Humandream" – winner of the $109 Bounty Builder for $15,475
Farcasanu "alexxt7" Alexandru – winner of the $109 Bubble Rush for $9,608
"IAmSoSo" – winner of the Hot $109 for $19,188
"treeqy" – winner of the $1,050 Sunday Grand NLHE for $53,205
Jens "Fresh_oO_D" Lakemeier – winner of the $1,050 Sunday Grand PLO for $29,596
"JohnyK91" – winner of the Big $215 for $26,674
"peceli" – winner of the $109 Sunday Cooldown for $24,153
"zusa20" – winner of the $215 Sunday Supersonic for $35,139
Jordan "JWPRODIGY" Westmorland – winner of the Hot $215 for $20,164
"deZZZed" – winner of the $109 Sunday Wrap-Up for $10,999
The biggest score at partypoker this weekend went to "SchelampigaUhu" who triumphed in the $100,000 Gtd Super High Roller and turned $2,600 into $54,387. A similar sized cash is now in the partypoker account of "savageplenty" courtesy of him winning the $325,000 Gtd Title Fight for $51,663; the Title Fight's guarantee increases to $350,000 on March 19.
This week's $150,000 Gtd Main Event was won by "Gl4diat0r" for $26,702 with "BOOMALOOM" winning the $100,000 Gtd High Roller event for $28,545. Joao "TDurdenWAR" Mathias Baumgarten walked away with the $35,660 first-place prize of the $150,000 Gtd High Roller.
Lastly for this week's Sunday Briefing are the results from 888poker where Ireland's Cathal "cshine87" Shine won the $100,000 Baby Whale for $18,792 after a heads-up chop and where "PazzoRJ" walked away with top honors, namely $26,062, after winning the $120,000 Mega Deep.
Also at 888poker, Jerry "perrymejsen" Odeen of Sweden won the $40,000 Turbo Mega Deep for $9,079, Ukraine's Roman "romeopro33" Romanovsky won the $50,000 Sunday Crocodile for $12,796 and Rafael "keybr" Watanabe do Prado took down the $80,000 Sunday Challenge for $13,920.
Have you ever wanted to write your own articles about poker? Maybe you've got some experiences or opinions about poker that you'd like to share. PokerNews is proud to launch The PN Blog where you can have a platform to make your voice heard. Learn more here.