Another Prop Won: How Joe Ingram Wrote a Poker Book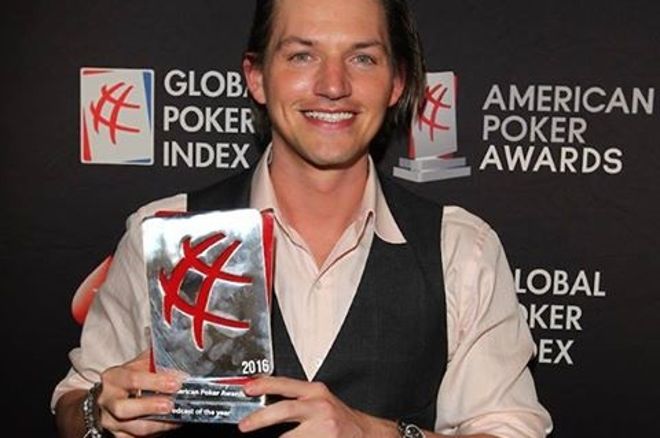 A longtime hustler forgot the art of the hustle.
That's how it all got started, the genesis of "Chasing The Poker Dream: The Qualities of a Successful Poker Player."
Author Joe "ChicagoJoey" Ingram truly believes it's one of the most valuable pieces of poker literature and he wrote it in less than two weeks.
As with so many things for ChicagoJoey, it centered around a prop bet.
Though Ingram is best known for his Poker Life Podcast and his exploits on the virtual felt, he's also a daily fantasy sports aficionado who hosted a show called "Sunday Night Sweats" on popular DFS site RotoGrinders.
In December, Ingram was enjoying a "drunken night" in New York City as part of the festivities surrounding the DraftKings live NFL finals, having dinner with well-known DFS players Jonathan Bales and Saahil Sud.
"You know what dude, I can write a fucking book."
"We talked a bunch about writing," Ingram recalled in an interview with PokerNews a few weeks after the book's publication. "All of a sudden, I don't know why I said this, but I said, 'You know what dude, I can write a fucking book.'"
Sud and Bales, himself a published author of a number of fantasy sports books, expressed their skepticism, enough so that the trio drew up the terms of the bet.
Ingram would have until Jan. 31 to produce and publish a 40,000-word book, with a payoff of $1,000 apiece from each of his buddies if he accomplished the feat.
"I love doing these prop bets," Ingram said. "That's what I've been kind of known for, is doing these sort of extreme things, and just seeing what I've got. I love the challenge of doing these things."
Indeed, Ingram has built a reputation as something of a prop bet legend. In 2008, he successfully completed a prop bet to play 600,000 hands of full-ring no-limit hold'em inside of a month. In 2009, he completed another bet that called for 50,000 hands in a single day of action.
He 24-tabled for 20 hours at $25 NL for that one, collecting a $30,000 payout. In 2011, he won another prop bet that saw him get two-thirds of the points for SuperNova Elite, usually a year-long endeavor, in just 2 1/2 months.
So, if anyone could be prepared for this sort of Herculean effort, it was Ingram. He said there was nothing scientific about the number 40,000. He essentially plucked the number out of thin air.
"I forgot the art of the hustle."
"I forgot the art of the hustle," the prop master confessed. "That's the true art of the prop bet is you want to come in a little bit lower. You want to make it seem like you're challenged by it. I didn't necessarily do that."
After a bit of Googling, they discovered it amounted to roughly 80 single-spaced pages in a word processing program. The race was on, only Ingram didn't really treat it as much of a race. He waited until Jan. 21 to actually start getting proverbial pen to the pad.
"I felt like I could have done it in a day if I needed to," said the ever-confident Ingram.
Except, he soon figured out how wrong he was. He found his best method for production was to spend a few hours sitting alone and brainstorming, mapping out in his head what he wanted to write.
He would then focus all of his creative energies for roughly four hours at a time. He could churn out about 1,500 to 2,000 words per hour during these concentrated sessions.
Unfortunately, speed wasn't the only consideration. Ingram may pursue winning these prop bets with a dogged intensity, but he has his pride, too.
When the bet was laid out, no quality contingency was put on the table, so Ingram would have been well within his rights to simply plaster words onto a screen until the counter said 40,000 and call it a win.
But, he wasn't about to stamp his name on any old book, something Bales correctly counted on to slow Ingram down.
"I'm not just gonna put a bunch of bullshit in the book," Ingram said. "I was going to put together something that was great and I think people would get a lot of value from."
"I'm not just gonna put a bunch of bullshit in the book."
So, Ingram closed himself off from the world. He took an 11-day hiatus from social media and stopped talking to almost everyone. He focused on eating well and working out to make sure he had the mental energy and focus to grind through sessions pouring out words.
He also enlisted the help of fellow high-stakes poker players. Dan Colman, Cole South, Ryan Fee, David Paredes, John Beauprez and Fernando "JNandez" Habegger aided Ingram with contributions. And Ingram made sure to thank his "wizard assistant," Jonah, who kept an eye on things outside Ingram's immediate sphere of concern with the book to allow the soon-to-be author maximum focus.
Countless poker strategy books of varying degrees of quality have been written by hundreds of different authors. Ingram, though, wanted to take a different tact. Specifically, he wanted to answer a question that had been floating around in his mind for a long time.
What are the differences between a small-stakes poker player and a high-stakes poker player?
Players, Ingram said, constantly wonder why they aren't winning. They see players climb the ranks and reach the highest stakes and wonder why it isn't them.
For his part, Ingram never thought about why he won, he just knew he won. He had never been introspective about his own 10-year career and realized that much of "secret sauce" comes down to simply an incredibly obsessive mindset and the willingness to do what it takes to be great.
"To be really great at poker, you have to be fucking insane," Ingram said. "You literally have to be fucking crazy. If you want to become one of the best poker players at the high stakes, you've gotta be fucking nuts."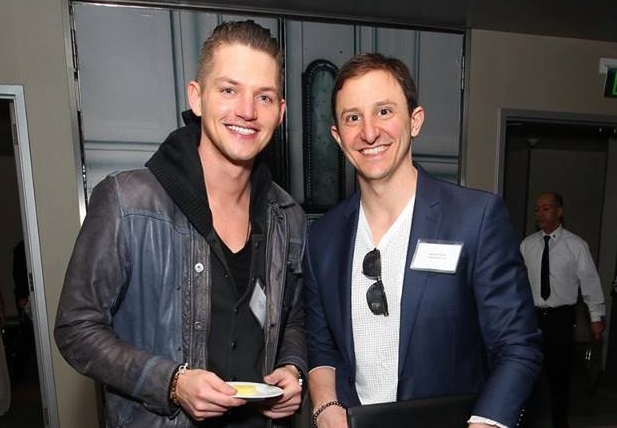 That insanity, that obsessiveness that forms an integral part of the brain of almost every high-stakes poker player, in Ingram's eyes, is the answer to his big question.
Getting to that point requires sacrificing quality in other facets of life, and Ingram stressed that being unwilling to walk that path is perfectly normal and reasonable.
"There's nothing wrong with you," Ingram said, in a message to the legions of players who break even, slightly win or slightly lose. "You're not obsessed with poker. You don't want to sacrifice different things in life. You're not selfish at all."
"To be really great at poker, you have to be fucking insane."
So, if the book is nothing more than Ingram coming to the realization that only crazy people can crush poker in the long run, what use is it to the average poker player who wants to get some value but can't or won't turn on the insanity switch?
Fear not, as 40,000 words leaves plenty of time for other topics. Ingram said he delves into poker theory, opponent-specific game plans, pattern recognition and other relevant topics. It's all in the finished product, which hit the virtual bookshelves on Amazon before Jan. 31, of course.
The $2,000 Ingram won on the bet is a pittance compared to his past hauls. Hearing him talk about it, it's clear the book was a true passion project.
"I feel like every chapter in there could benefit someone if they really tried to let it," he said. "I think that anyone in the entire world could gain $9.99 worth of value. If you can't, get in touch with me. If they read the book and say I'm not $9.99 better at life, at poker... there's a zero percent chance.
"I don't believe it's possible, honestly. I didn't really write it to make a lot of money. I wanted to put out something that was fucking great."
"I didn't really write it to make a lot of money. I wanted to put out something that was fucking great."
The book, Ingram said, is a deep dive inside the mind of someone who has done what thousands upon thousands of poker players dream of doing, climbing to the high stakes and succeeding. Ingram poured all of his time, energy and effort for a decade into becoming a top poker player; he used that same intensity to write his poker opus.
"I think this is one of the best poker books ever written," he said. "There's absolutely no way you cannot become better at poker in some way by reading it."
Photos courtesy of Joe Ingram
Everybody needs an account at one of these online poker rooms! They're the biggest, the best, and we get you the best poker bonuses. Check out our online poker section for details on all the online poker rooms around.