District Judge Sentences Travell Thomas to Eight Years in Prison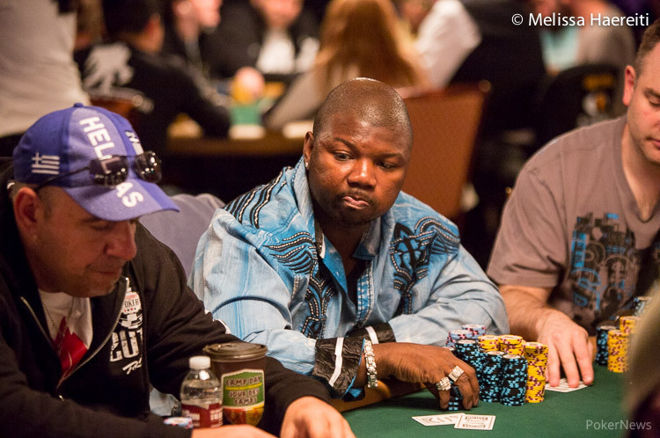 Two-time World Series of Poker Circuit ring winner Travell Thomas received a 100-month sentence on Thursday for his leading role in a $31 million debt collection scam, the Associated Press reported.
A U.S. attorney said the 38-year-old Buffalo native headed "the largest criminal debt collection scheme ever charged."
Apparently, employees for Thomas' company would cold call unsuspecting victims, claiming to be federal agents seeking collections. They'd threaten lawsuits if the victims didn't fork over payments, scaring people into handing over money.
The scheme raked in $31 million, which Thomas used to fund a lavish and degenerate lifestyle that included free spending and plenty of gambling, presumably including funding his poker playing. Thomas has over $500,000 in documented tournament cashes.
Actual federal agents latched on to Thomas in 2015 with an indictment. After initially proclaiming innocence, Thomas broke down in a tear-filled guilty plea last November.
Thomas faced up to 15 1/2 years in prison for wire fraud and conspiracy to commit wire fraud. He received some mercy, as U.S. District Judge Katherine Polk Failla handed him a 100-month sentence, set to begin in September.
Have you ever wanted to write your own articles about poker? Maybe you've got some experiences or opinions about poker that you'd like to share. PokerNews is proud to launch The PN Blog where you can have a platform to make your voice heard. Learn more here.