READ: Mexican Legislators Waited on President Trump's 'Poker Bluff'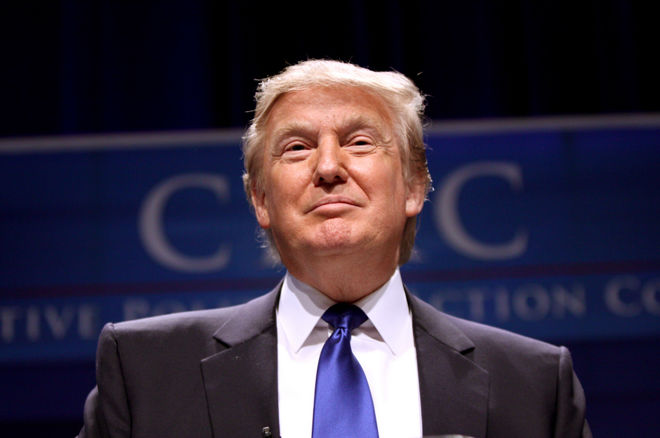 U.S. President Donald Trump suggested Wednesday that he would begin the process of withdrawing the United States from the North American Free Trade Agreement (NAFTA), reported The New York Times, but Mexican legislators decided to use a tactic straight from the poker table this time.
There was talk at the White House that Trump was finalizing his executive order and readying to withdraw.
Mexican Senator Armando Ríos Piter thought it best to wait out Trump's theatrics and not react publicly.
"It seems like he's sitting at a poker table bluffing rather than making serious decisions," he said to the New York Times. "In front of a bluffer, you always have to maintain a firm and dignified position."
Even as the rumors swirled in Washington and Mexico City, Mexico's President Enrique Peña Nieto decided to call Trump, calling instead for renegotiating updates to NAFTA.
"The generous analysis would be that he's playing brinkmanship and trying to up the ante," said Arturo Sarukhán, a former Mexican diplomat to the United States, to the New York Times. "This is a way to sort of rattle the scabbard and say that he's got a saber in it and say, 'If you don't agree to my demands, then I'm going to end up pressing the nuclear button.'"
According to the New York Times, Trump was swayed from congressional Republicans and business leaders who were worried by the potential withdrawal.
The Mexican peso dove, but what really was clear is that Mexican legislators are learning how to handle Trump and his antics. Negotiations may begin as soon as summer.
Read the rest of the article on the New York Times website.
Photo courtesy of Gage Skidmore/Flickr
Finding a trustworthy room to play online poker can be a monumental burden. That's all the more true if you're just looking for a place to play poker for free. We've listed five of the best play-money poker sites to enjoy and help hone your skills.