PokerStars Revamps Payouts, Announces New Player Affairs Consultant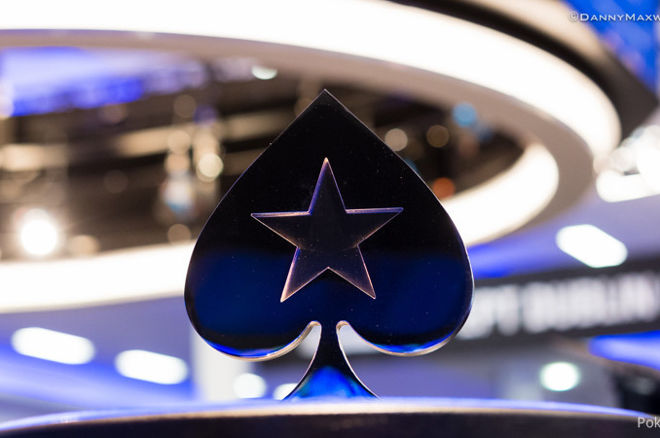 Garry Gates has moved into a new role with PokerStars as senior consultant of player affairs for PokerStars Live, and his first move is to roll back the payout structure after overwhelming player requests, he announced on PokerStars.com.
Back in 2016 after the World Series of Poker ended, PokerStars held its European Poker Tour Barcelona event and announced the tournaments there would pay out up to 20 percent of the field, with the minimum cash being just a little more than the cost to buy in.
"We ran all the data we had and decided again to do what we thought was in the best interest of the poker economy and poker players," said PokerStars Department Head of Live Poker Operations Neil Johnson at the time. "We've done what we think was the right thing to do."
"We've done what we think was the right thing to do."
Gates reiterated this stance in his post, saying PokerStars was attempting to spread the "winning moments" out to a greater number of players.
The players did not appear to agree, though. High roller participants immediately raised an objection, and PokerStars mollified them by continuing to use the old 15 percent model for those events.
At PokerStars Championship Monte Carlo presented by Monte-Carlo Casino®, Gates, acting in his new role, organized a meeting with a number of players and PokerStars officials. He said the players "unanimously" supported a return to the old payout structure. A survey sent to all participants of PokerStars Live events in 2016 revealed much of the same, as 80 percent wanted more top-heavy payouts.
PokerStars has listened and will be reverting to the old 15 percent payout structure for all future PokerStars Championship and PokerStars Festival events, effective immediately in Chile and Sochi this month. High roller events will be unaffected by the change.
Gates said the forum was part of a wider, productive discussion that covered a variety of topics, including "shot clocks," reentry options for Main Events and even the possibility of online Day 1s. It lasted three hours, and no topic was off limits.
"For me, the most important part was giving our players an audience with senior executives of the business," he told PokerNews. "No buffers, just good old-fashioned face-to-face conversations. Players deserve a voice and I am happy to serve as a conduit for improved communication and stronger player relations across the business."
Gates said he's looking forward to being a more accessible and present face at future PokerStars live stops. As part of his new role, he's looking to organize more forums at future events.
Previously, many players simply aired their grievances over social media platforms and hoped PokerStars would take notice. For example, PokerStars Championship Panama saw a wider payout structure in a few high rollers, which didn't sit well with players like Bryn Kenney.
The forums will now serve as an opportunity for players like Kenney.
"It's important to us that players like Bryn have a platform to be heard," Gates said. "Player feedback makes us better, full stop."
But Gates isn't just looking to connect with the likes of Kenney and other high rolling stars of the game. He's looking to hear from everyone who plays PokerStars live events, whether it be a person who piles in $100,000 or more into prize pools at every stop or a person who fires one $500 bullet when PokerStars comes to a city near his or her home.
"Most importantly, I want to be sure we're working with all players on this, not just the vocal minority," Gates said. "I plan to host similar sessions at PokerStars Festival and PokerStars MEGASTACK events down the line to further ensure players across the spectrum have a permanent voice and equal opportunity to help shape the direction of our live event brands."
Gates encouraged anyone and everyone to reach out via any means available. He's available via email at [email protected] and can be found on Twitter as @GarryGates.