WPT Partners with Adda52.com for WPTDeepStacks India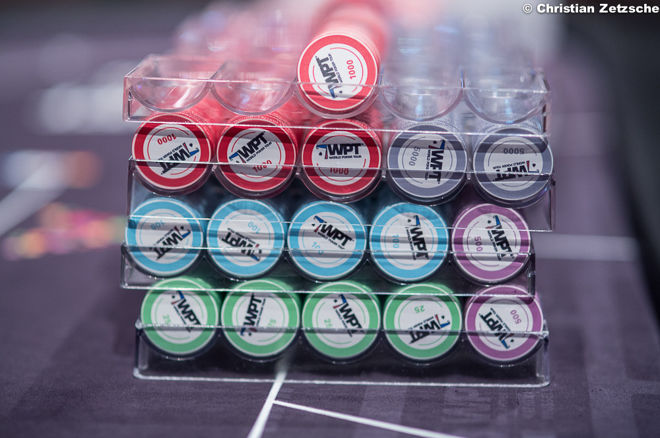 WPT will partner with Adda52.com, a Gaussian Networks Pvt. Ltd. poker brand, to expand and present a tournament in India, WPTDeepStacks India.
"WPTDeepStacks India will be an exceptionally unique event since the tournament will be held onboard a floating ship," said Anuj Gupta, founder and CEO of Adda52.com, in a release. "As poker's premier mid-major tournament circuit, WPTDeepStacks is the perfect fit for the Indian poker community."
WPT also announced May 8 the WPT India Player of the Year Award.
"With a burgeoning poker community in a country with a population of more than 1.3 billion, India is one of the most important territories in the global poker landscape," said Angelica Hael, the WPT's vice president of global tour management, in a release. "Together with our partner Adda52.com, the WPT looks forward to not only sharing the WPT experience through the expansion of WPTDeepStacks to the region, but also giving Indian players incremental value with the WPT India Player of the Year award."
The tournament, Nov. 7-13, will host a $1,000 Main Event, the final qualifying event of 2017 for the WPT India Player of the Year Award.
Players can also qualify for the award by participating in two Deltin Poker Tour Goa events: the $540 Main Event July 20-24 and the $540 Main Event Sept. 6-11. Both are without rake and held inside the Deltin Royale Casino.
More events to qualify may be announced at a later date, but the top finisher will earn a $5,000 buy-in credit for WPT and designated Deltin events. Players are scored based on finishing position, buy-in amount and number of entrants in the tournament.
Finding a trustworthy room to play online poker can be a monumental burden. That's all the more true if you're just looking for a place to play poker for free. We've listed five of the best play-money poker sites to enjoy and help hone your skills.