PN Blog: The Art of Live Reporting at Poker Tournaments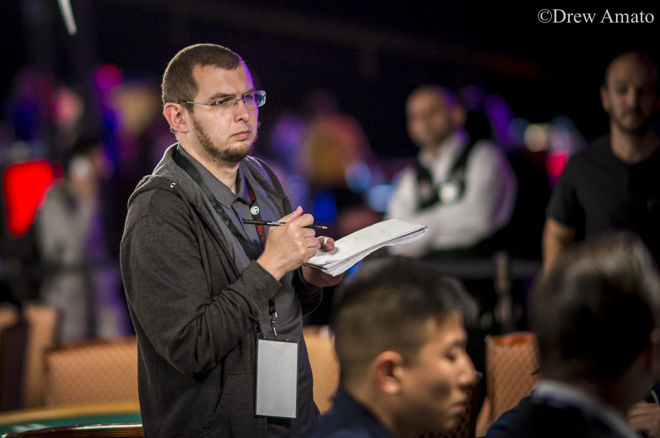 It has become more and more standard these days for major live poker festivals to provide live updates from their events, and even smaller operators are catching up with updates via text, pictures and even live stream through the most common social media outlets. But how do these updates actually work and who is providing them?
First of all, this is a very unique and specialized niche market and there is no course at school or university where you learn how to become a live poker tournament reporter. Many poker players also refer to the "stalkers near their tables" as bloggers, because the written updates mostly appear in blog form. Both are valid options, while reporter fits better to the job description itself.
Live reporting at poker tournaments is a rather new profession and became more and more popular after the poker boom of 2006. Back then the pioneers were poker enthusiasts and businessmen that saw potential in advertising, and poker event operators were seeking for a way to make their tournaments more well-known to a bigger audience.
Plenty of journalists turned to poker when it became more popular and adverts appeared on television. Students were looking for an additional way to earn money, be it through playing cards or a part-time job. They contacted the poker sites and asked whether their services were required. Many operators themselves realized the win-win situation on paper when stories about their events would be published to attract new customers. Soon after, the idea of sponsored players emerged to further build the brand awareness, and the importance of updates, videos and pictures for social media became more crucial.
"Becoming known in the poker media is a challenge, because one typically starts with small events."
So how exactly does one get into this kind of job and what general duties does being part of the poker media include? There obviously has to be a certain passion for the card game we all love and hate (at times), as even the best writer or journalist can only provide a limited insight into what is happening if they have no in-depth knowledge of the topic. There is even a widespread rumor that many live reporters are in fact recreational poker players that realized they are not good enough to compete at the tables.
I randomly got into poker when playing online during my studies at a business and language school, and somehow qualified for live events through an online promotion. This included two cashes in the tournaments from the package I had won, but soon after that I decided to continue the path of my education instead of focusing on a career as poker player. Add to that very skeptical parents that sent out warnings about sticking to a real job instead of this strange gambling stuff. After approaching the marketing agency of the poker site I qualified through, my job as freelancer kicked off and I helped with translations, creating marketing campaigns and also started working for a poker affiliate platform in Canada.
The European Poker Tour was already becoming a fixture on the live poker circuit back then, while I became more active on online poker forums and met some of those members to chat with regularly online at our own live events. One of them happened to get in touch with a poker site and gain a sponsorship contract, and suggested me to help them provide updates for their pros and qualifiers. The latter was almost seven years ago, and many things have changed since I first stepped into live reporting with a Windows laptop and random camera along with just one lens.
Becoming known in the poker media is a challenge, because one typically starts with small events and sometimes is given the opportunity to take part in the big festivals. It is that turning point and chance where the work ethic and dedication pays off in order to get hired again. Being German tends to help, because we are typically known as hard workers all over the world.
Let's have a closer look at the live reporting during events itself.
Live reporters either work directly for the poker site or tournament operator, or are being hired by a news outlet that is in return commonly paid by the hosts to provide the updates. This typically includes the travel expenses and accommodation near the venue of the event, and the trips to get where you need to be can be anywhere between a few hours and more than a day on the road. There isn't much time to relax and prepare for the upcoming work, as the travel times are usually cut to one day prior to the start and finish of the event for arrival and departure.
While some circuits have been around for a while and attract many big names in their tournaments, a big portion of the field consists of rather unknown poker enthusiasts. Getting to know them throughout the event, and adding the names and faces to the memory over the years is the key to a constant flow of information. The more players you know, the more it will help towards the quantity and quality of the updates.
In many cases, and especially at new locations, it becomes a challenge to find out what is happening while barely knowing any of the participants. An open eye helps, and the entire procedure becomes easier the more tournaments one gets to cover. From the first hand being dealt to big stacks at the dinner break and the line-up of the last few tables, the task of providing as much information as possible remains on top of the list of duties.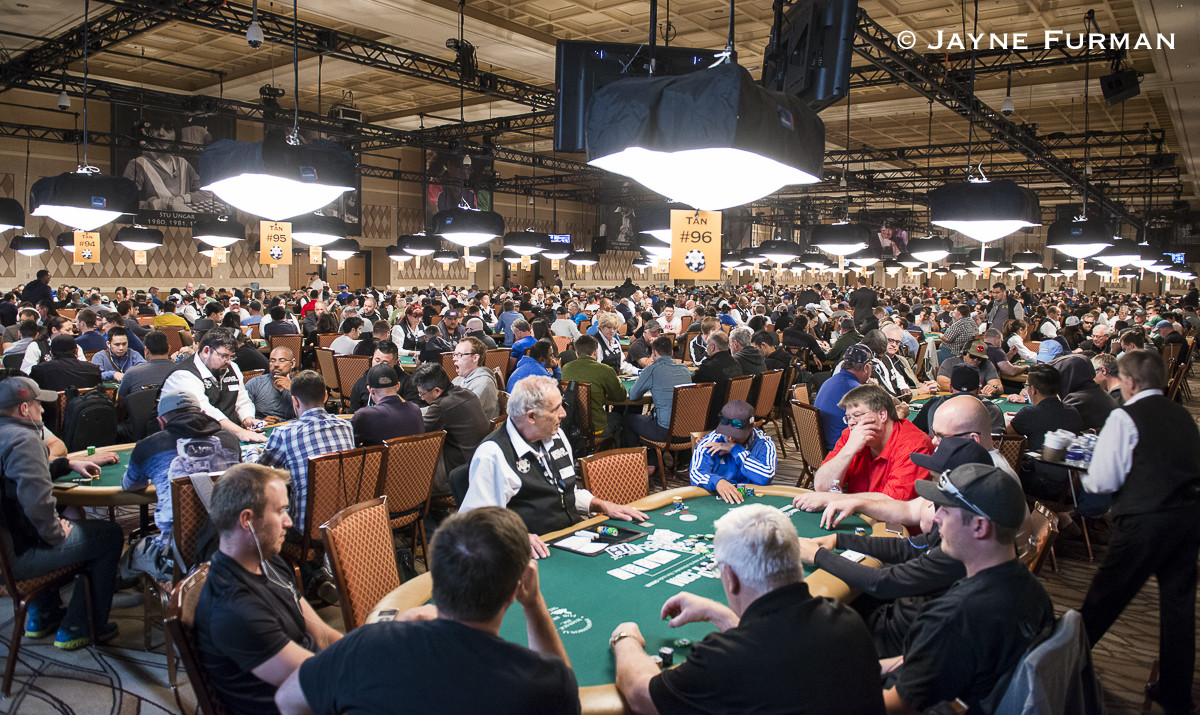 The World Series of Poker is a different beast.
Every year, the annual summer camp in Las Vegas attracts some of the biggest names in the poker scene for seven weeks of insanity. The responsibility and scrutiny of the live reporting rises significantly and every mistake can lead to a storm of complaints. Be it the bet sizing, a card missing, or a typo with regards to the name of the players involved.
Why is the World Series of Poker on such a different level? There is a lot of money, pride and honor at stake, and (almost) every poker player dreams of winning a bracelet. However, while most other major festivals typically only provide updates for the Hold'em and, to a certain extent, Omaha Events, a large variety of different game types is crowning their champions in Sin City.
Finding people that can report on all of this accurately and in a timely fashion becomes increasingly difficult, because there aren't that many of them to begin with. Furthermore, many established poker reporters are finding new jobs, and this creates the need to have a mix of experienced writers and new faces from all over the world.
"Live reporting can often be a thankless task that requires a constant urge of consistency and motivation."
While no mistakes are done on purpose, they can and will happen. We are all humans after all. A polite notification that some information was incorrect or missing usually helps and the updates will be rectified accordingly. Many established poker players get upset and take to social media about it when someone asks for their name to write a hand, while others take no offense to the request.
Another obvious talking point is the overwhelming field size in some of the WSOP tournaments with small buy-ins. Walking through an entire room filled with poker tables can be very intimidating and catching notable action throughout the early stages is more a question of fortunate timing than skill. Once the massive field is thinned out towards the late stages of Day 2, a more sophisticated work is realistically possible.
Of course, there's also the Championship Events with the 'who's who' of poker, and many fans impatiently await news from the tables. Most of the players are known and the spotlight shines brightly on the quality of the live updates, as do the cameras if the tournaments are streamed live or recorded for TV.
What do we take from all of this? Live reporting can often be a thankless task that requires a constant urge of consistency and motivation. With very few breaks in between for some, it has to be more than just a job; many call it a challenge that requires a lot of passion. Isn't this what poker is all about?
Finding a trustworthy room to play online poker can be a monumental burden. That's all the more true if you're just looking for a place to play poker for free. We've listed five of the best play-money poker sites to enjoy and help hone your skills.