Blog: Steven van Zadelhoff Shares His Personal 18-Year Journey to Happiness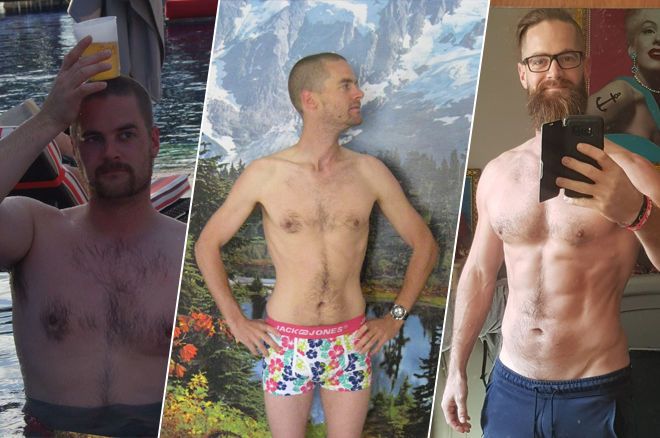 Steven van Zadelhoff is a Dutch poker player with $1,782,428 in live tournament earnings, according to his HendonMob-profile. The first time he cashed was in 2007 when he won a Paris Open side event for €10,000 ($13,019.) His biggest cash came in 2009 when he won the Spanish Poker Tour Grand Finale for €100,000 ($148,588.)
Online, he plays as "SvZff" and has $8,938,980 in tournament earnings. His biggest online cash came in September 2017, when he won the WCOOP Main Event for $1,624,502. In December of that year, he was ranked the #1 online poker player in the world on PocketFives.com.
This blog post originally appeared on Steven van Zadelhoff's FaceBook page and is republished (with some minor language and formatting edits) here with permission.
To celebrate my 40th birthday today, I will give you guys a little #10yearchallenge overview! :)
What a journey it was...
Obviously, there is a bragging part in this post; I think we should all be proud of the things we worked hard for.
But I don't want to shy away from the struggle and pain. If I can make a single person more motivated to go after the body/ life and other things they want, I am already happy.
Here we go:
2001 (107 kg/236 lbs)
Having just finished a catastrophic year of trading on the stock market, I found myself more than broke (from $200,000 back to -$15,000, back then a lot of money), half depressed and burned out and fat. Very fat. Having always been a bit chubby around 90 kilos (198 lbs)… this time I managed to peak at 107 kilos (236 lbs). Needles to say not my best year. Unfortunately no picture available haha.
But the pain of failing so hard was hardly bearable. No, mental coaching was not available yet lol. The feeling I got when I looked in the mirror didn't make it any better. I consider myself very lucky to back then have had a good safety net of friends and family and an old school boss/mentor. I managed to get my life back on the rail by going back for the last year of my Business Engineering degree. Told my buddies I was not gonna be in the pub for a while.
Went on a simple calorie restriction diet. Still lots of bread but terribly hard and heavy work in a car company and 3x/week free-fighting did the job. I got my old body back, and a bit fitter actually around 82 kilos I think, but just with a bit more skin :) A year later I had paid off my debts and took the first 100 euro I had again to the pub to buy my buddies a plate of beer. Pfew.
2008 (100 kg/220 lbs)
Having had some success in the upcoming poker-boom... I had celebrated life quite a bit. Old habits had gotten the best of me again (loads of drinking/smoking/eating bad) and here we see me with a beer on my head. My first time in the Bahamas was a memorable one. I managed to get heads up vs. Stevie Chidwick in a $1000 freezeout, which we chopped. The rest is history.
What also seemed like history was the body I was dreaming of. The beer we see on my head and all the Bahama mama cocktails didn't make it any better. Life was good, but the pain of the unworthiness was always lingering in the background. We all have our own stories and possible projections of the core-unworthiness that can originate from 'little' things that went wrong earlier in our lives.
For me, these were always being too fat to be attractive and not smart enough to get really successful. It would take me another 5-10 years of struggle and fight and experiment and failures before I would start to understand how to tackle these demons. But anyway, back to work:
2010 (69 kg/152 lbs)
After getting back from the Bahamas trip, I got the brilliant idea that if I would just starve myself, that I would finally lose the fat I hated so much… and then the unworthiness would also disappear!! Right!?.... right?.... hmmm. Needless to say, this wasn't my best year either.
The starvation-diet (way too heavy calorie-restriction, and later hardcore veganism) did it's awful work perfectly. Not only did it melt away all my fat, while going at it, it pretty much also melted away all my muscle too. What it didn't melt away was the core-unworthiness. On top of that old pain, came now the realization that there had to be something else wrong with me. If it's not the fat on the outside.. then it must be something terribly wrong on the inside… No clue what it was back then ( I didn't even know the term core-unworthiness) but I do know it hurt. Badly.
The government of the Netherlands taking my life savings for tax reasons and the non-stop heavy sharp stinging pains in neck/shoulders and locked up jaws didn't make it any better. Poker also went bad, no surprises there. No healthy mindset, no strong body, so of course also no strong brain. I was very afraid of making mistakes, which were plenty.
If you start to prevent yourself from making more stupid mistakes by getting more conservative and careful and even more scared… it's tough to play a game for a living that requires you to bluff a LOT and to experiment endlessly to find the best solutions… I survived because I was sponsored by Everest Poker back then. I did what I could to promote them, had a very good and fun team, and a lot of cool poker trips, which gave a bit of direction.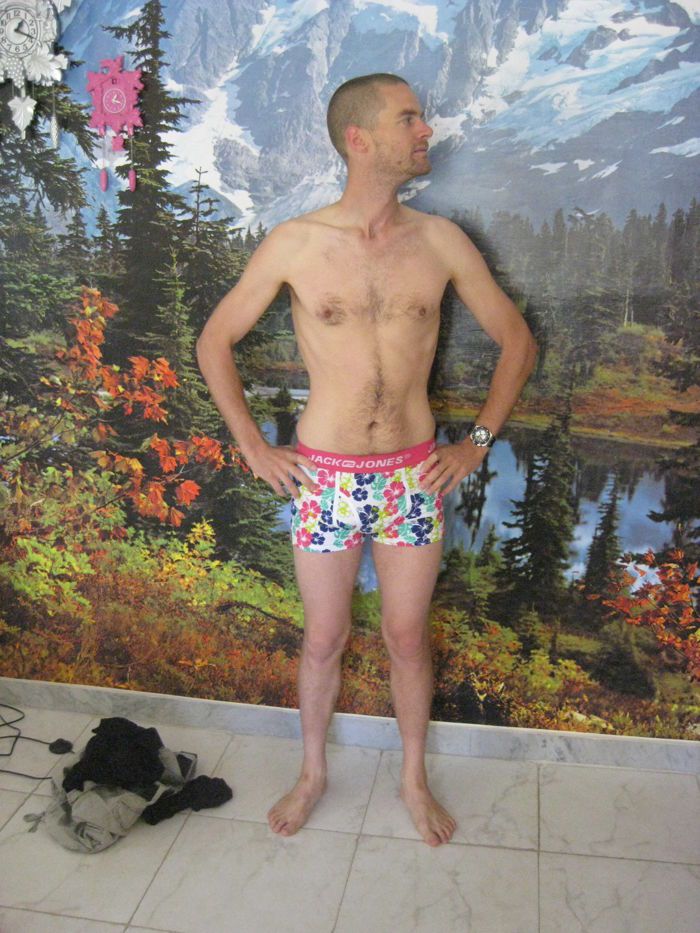 Then something happened in 2011 that we know now would change my life forever. Walking through the hallway of the World Series of Poker in the Rio Casino in Las Vegas… I saw a book in a book stand that caught my attention. It was called "The mental game of Poker" – by Jared Tendler. I looked through it quickly. Mindset. Fears. Focus. Hmm.. sounds interesting. Fear of failure. Haha, luckily I don't have that, that shit's for pussies!
I put the book back and kind of forgot to buy it. Until I got back home after the World Series and I was confronted with my online poker career going sideways/down for a while already. I manned up and ordered the book. Boy am I happy I did. I started reading, and within the hour I started putting the pieces together. Fear of failure.. in Dutch it is a word that makes us feel very weak… like the shaking 8-year-old girl that is afraid to show her piano skills: FAAL-ANGST.
I started seeing more and more elements of this in my life and my career. I quickly kept on reading, and within the day the feeling of fear and the pain of the confrontation with my fears slowly started to make space for another feeling… the HOPE that THIS WAS IT. I actually knew it straight away deep down inside. Because I knew I had never been afraid of hard work, this guy now could show me what to actually work on!! Hihaaaa! And all of a sudden, I realized back then that I was gonna get everything in life I wanted after all!!
I also knew straight away; it was gonna take me at least five years of crazy hard work, confronting myself with my deepest fears, having to do all kinds of weird therapies, endless meditation/visualizations and affirmations. More books to be read than I read for my whole degree. And more years of trying to shrug off the unworthiness and not being successful yet, by just keeping my eye on the journey and try not to be discouraged by the endless failures and mistakes that the career of a poker player has with no exception. But I knew I was ready to at least try! You know the saying; I may not be the strongest, I may not be the fastest… but I'll be damned if I don't try my hardest!!
2018 (90 kg/198 lbs)
The plan to reshape my whole career and my whole life worked out pretty nicely. Endless study on the learning process, getting better at poker and life. Lots of dating and getting more and more social skills, and actually starting to love my life and myself. Guess what? If you manage to outwork your old fears, you can actually become somewhat good at what you do.
I still needed an absurd amount of luck to actually win the Online World Championship of Poker that would give my career the next jump. Because of the new opportunities this would give me financially, I decided to approach a world class player for a coaching deal, which he luckily gave me. The results of this are now slowly starting to come in, but I won't hide that this again would take a lot of struggle and practice haha.
Where I also still struggled was weight management. Life was good, poker was good… so why not get a bit lazy right? In my defense, I ran into some injuries that prevented me from training hard. But in hindsight, I could have prevented these injuries probably.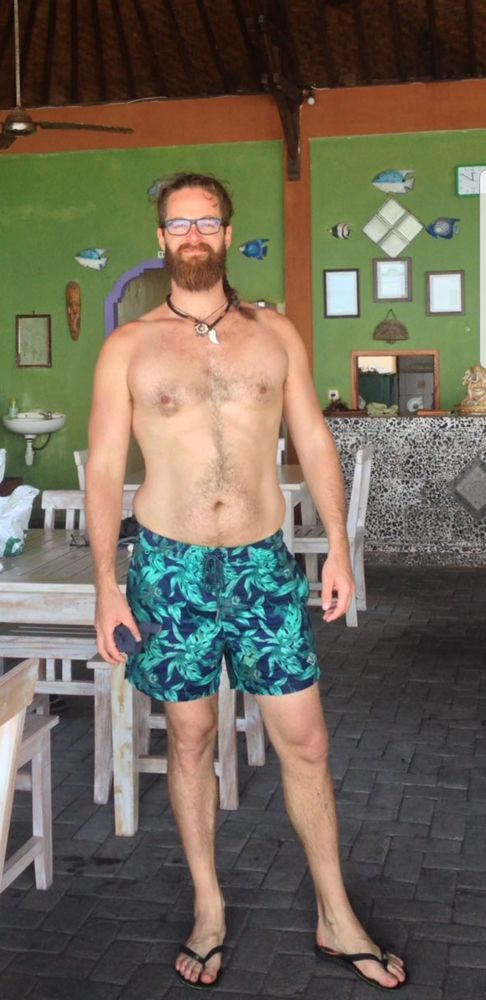 So, to work we go. After the trip to the Aussie Million in 2018, I decided that enough was enough. If I was ever gonna get that body I had always dreamed of, it was gonna be now or never. I locked myself up behind YouTube for a couple of days to watch instruction videos on deadlifts and squats.
I had clocked in a LOT of hours in the gym and even the squat rack in my life. But I more and more started to realize that I had suffered from a disease that I now see most people suffer from in the gym: The Fuckarounditis! (@Martin Berkhan). Luckily I can now consider myself a learning-process expert almost more than a poker player, so we went for it. I made notes and a plan and went back to the gym for deadlifts. The rest.. is history visible in the next picture.
2019 (81 kg/178 lbs)
Picture 4 – today!! My 40th birthday and I can quote one of my childhood heroes: "I LOVE IT WHEN A PLAN COMES TOGETHER!!" (for the poker kids: Hannibal from the A-team - that was a group of awesome guys driving a black van, saving the world)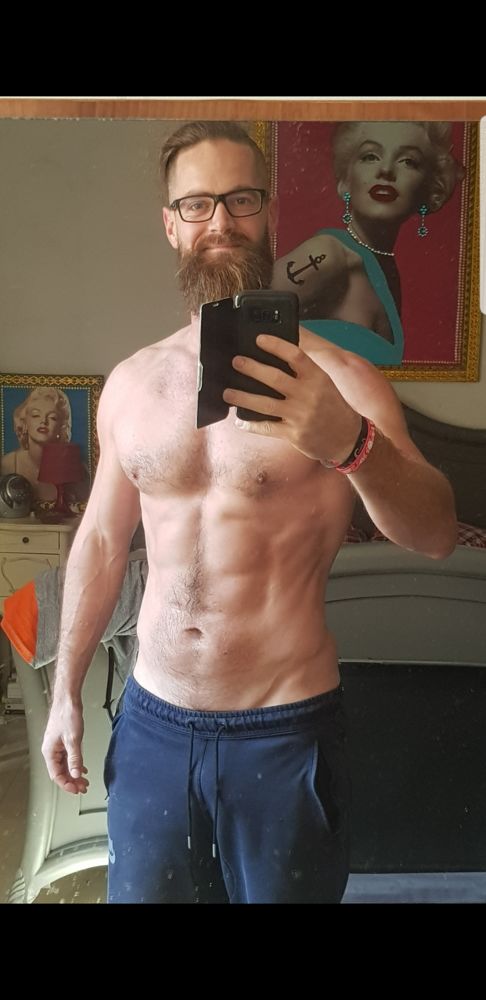 Can't be happier with the results of the powerlifting. I must also add that I did more study and research on nutrition and food addiction than I read poker books and books for my studies combined. But you still need to go lift the weights for it to get the results you want. I have absolutely destroyed all my previous records on squat, deadlift, and benchpress, and expect to get into the 1000-pounds Club some time this summer.
I also managed to keep studying very hard on my poker game and mental game, which resulted in a level of confidence and skills I have never felt before. I wasn't bluffing when I announced my upswing two weeks back on Twitter. The first decent score came in last Sunday already, but it is nothing compared to all the good results you guys will see from me the rest of my 40th year of life and the ones after. This is gonna be the year of the Viking, mark my words!
Aaaaaanyway! This post got a bit longer than planned haha, it's March 1, 2019, now 4 in the morning. I am gonna catch some sleep, because
A) tomorrow is gonna start at the squat rack, probably with a new PR again
B) tomorrow there is a good party waiting to celebrate my 40th year of life and this amazing life in general!
I want to close this post with thanking everyone that has in whatever way contributed to my growth and success and happiness. I hope I can do the same for you, and if not, than for others. Life is amazing.
Hopefully, you guys now know what to do if there is something you want in life…
BELIEVE IN YOURSELF AND GO FOR IT BECAUSE YOU ARE WORTH IT!!!
Love you all!
-Steven