PokerNews Op-Ed: Mo Nuwwarah's Farewell to PokerNews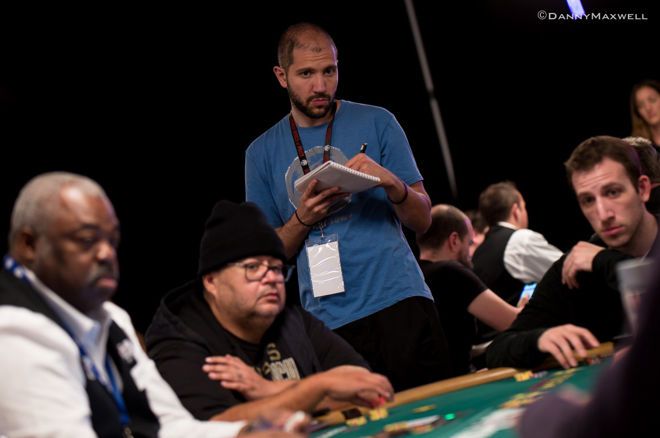 This is a post that could have been written many times. Since I wrote my very first hand for PokerNews in 2013, training under Chad Holloway at a little-remembered WSOP Circuit event in Council Bluffs, Iowa, my life could have gone many different directions.
I've had plenty of jobs floated my way and explored leaving several times, but each time, the opportunity didn't feel like the right one. My old boss Donnie Peters always advised me to look at PokerNews as a stepping stone to something better, but nothing ever quite seemed better enough to be that next stone.
Well, I've finally decided to take the step. After eight years writing for PokerNews, six as a full-time staff member, I've taken a job with Catena Media with a plan to transition to covering the growing U.S. sports betting industry. I'll be working under another old PokerNews boss, Brett Collson.
"Your continued readership of this site made it possible for me to travel the world and write about the game I've loved."
Whether live reporting or producing feature and news content, I always worked to deliver an excellent product to the readers. After all, your continued readership of this site made it possible for me to travel the world and write about the game I've loved since I was a kid trying to win worthless, cheap plastic chips from my cousins and sister in between airings of "Maverick." I never deluded myself into thinking anyone came here for the bylines, but I still took a sense of pride in grinding through marathon live coverage shifts — I think I pulled a couple that were damn near 20 hours — or wrapping up a quality feature I wrestled with until 4 a.m.
I'm wrestling with this one at 2 a.m. for a different reason entirely, as I sit here and think back on all the memories from nearly a decade working in this crazy industry. Many of them great, a few not so much, but all of them formative in my growth both personally and professionally. I come to the end of this run as a better writer and, more importantly, a more mature and worldly person.
In the latest episode of the PokerNews Podcast, I reminisced with Holloway about my best times on the road reporting. Seeing parts of the world I never imagined I'd get to with some amazing people I befriended was undoubtedly the No. 1 highlight of my time here. However, there were also memorable articles, and after poring over each of the nearly 1,700 I wrote, I've picked out of a few that I particularly enjoyed for one reason or another, presented in chronological order.
There were dozens more memorable moments and stories, but this would stretch to 10,000 words if I went over them all.
I just want to close with a few thanks. Thanks to my colleagues who grinded through interminable and countless live reporting shifts with me. It's actually pretty cool to know we documented a slice of poker history. Thanks to the players and industry folks who gave me interviews that powered so many stories. I know we in the media can be an annoyance at times, and it's much appreciated when we can get five minutes of your time. Thanks to my family for supporting my nomadic life. And thanks to everyone who keeps returning to these pages and made this journey possible. I hope PokerNews can continue to thrive so that some other aspiring writer can experience a bit of what I have over the past eight years.
Who knows, maybe some day I will pull a Chad Holloway and make an Ali-like return to this ring. But for now, this is farewell.
PokerNews wants to thank Mo Nuwwarah for his eight years of service. His contributions to our site, both in content and live reporting, are hard to measure, but indelibly help make us industry leaders. Good luck, Mo!