Never the Bride: Allen Kessler Reflects on Four WSOP Runner-Up Finishes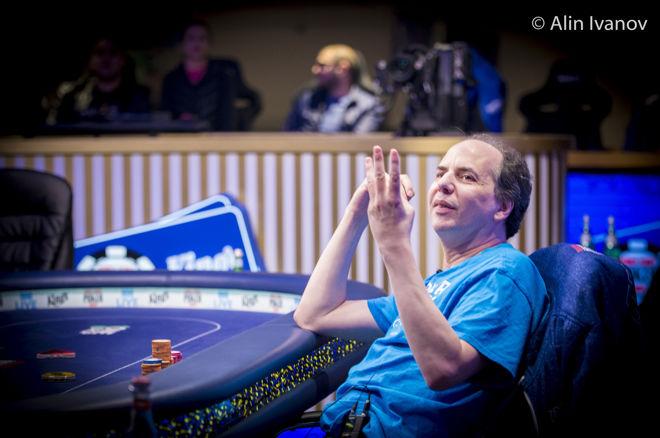 Even by the standards of the idiosyncratic poker world, Allen Kessler stands out.
Dubbed "Chainsaw" and sporting a forum avatar of the buzzing tool to match, Kessler has become almost a meme unto himself. He's legendarily laser-focused on value, hoarding countless casino comps and constantly taking advantage of any cost-cutting edge he can find as he gallivants across the country and occasionally the world in search of tournament poker success.
So well-known is Kessler for complaining about the structures of poker tournaments that an industry term has even sprung up, as tours like the Mid-States Poker Tour tout their "Chainsaw-approved" structures. If Kessler gives his blessing to your blinds and antes, the thinking goes, you are offering a product that boasts plenty of value to the player.
Kessler also has a well-known proclivity for grinding — and, some say, winning — at slots and video poker. During the World Series of Poker, he can sometimes be found at the nearby Palms firing away on the machines at 4 a.m., long after the action has died down and only the sickest of grinders are left three-betting each other in the cavernous Pavilion at the Rio.
Even his appearance is the stuff of legend. Walk through any tournament he attends, and you won't have a hard time finding Kessler. Just look for the mostly bald dome with the bushy graying hair ringing it, as if someone revved up a mower and braved into an overgrown yard middle-first, only to give up and walk out after forcing his way through a couple of sweat-soaked rows.
Claims to Fame
Behind the caricature, though, there lies some substance. While many roll their eyes at Kessler's infamously nitty complaints about structures, he's affected real change in the industry. For example, he helped get the structures for the limit tournaments adjusted at the WSOP after unpopular changes left many clamoring for an immediate fix. In one of his first appearances on the MSPT, he spent a few hours painstakingly mapping out a completely redone structure for the tour on a wrinkled scrap of paper. The new structure was introduced just a couple of events later to almost universal approval and has stuck ever since.
Chainsaw has posted tournament results that are nothing to sneeze at as well. His ultra-tight style is something of a running joke on the circuit, but it hasn't stopped him from racking up over $3.5 million in tournament cashes, three WSOP Circuit rings — including one in a Main Event — and 2013 Heartland Poker Tour Player of the Year honors.
But the big prize has still eluded Kessler. He has yet to capture a WSOP bracelet despite playing one of the highest volumes at the Series every year, including consistent participation in small field $10K events. Kessler has finished second an agonizing — and possibly unprecedented for a player without a bracelet — four times, the latest of which came earlier this week in Event #6: €2,200 Pot-Limit Omaha at WSOP Europe.
Kessler sat down with PokerNews and reflected on the bracelets that weren't, each of the four times he clawed his way to within one opponent of WSOP glory only to watch his last foe maneuver by him and strap on the gold.
2005 — $2,500 Omaha Hi-Lo
Kessler first nearly snared the elusive bracelet back in 2005, in $2,500 Omaha Hi-Lo. Records from those days are a bit hard to find, but CardPlayer does have an archive of live updates from the event.
Unfortunately, the first pot Kessler recalls that led to his eventual demise did not make the coverage. What is certain from the records — and this jives with Kessler's memory — is that Chainsaw held the chip lead three-handed with Todd Brunson and "high stakes reg" Tommy Fischer trailing.
"That's my famous picture on Hendon Mob," Kessler recalls. "I'm looking across the table at Todd Brunson."
"That's before Daniel [Negreanu] messed up the structures. We had a lot of play."
As Kessler remembers things, the three got in a massive pot that Fischer pumped up with a series of raises and bets. He had the worst of it against strong hands held by Kessler and Brunson, and the latter ended up scooping a huge pot.
That gave Brunson "a lot of extra chips he shouldn't have gotten" and the lead heads up. However, they were still pretty deep, with Kessler's shorter stack representing more than 15 big bets.
"That's before Daniel [Negreanu] messed up the structures," Kessler lamented in an on-brand moment. "We had a lot of play."
Key pots in Omaha Hi-Lo, Kessler noted, often involve one player having a lock or near-lock on one end of the pot and freerolling for the other side. For example, a player might hold a nut flush draw to go with a nut-low. Whenever Kessler and Brunson clashed in such a situation, Kessler claimed, the end result would favor Brunson.
"Every single time I had half of the pot locked up and I was freerolling the other half, Todd would get the card he needed and get his money back," Kessler said. "Every time it was the opposite way, I would get scooped. This happened four or five times in a row.
"That's basically how I lost. It wasn't like he just outplayed me."
What Kessler most vividly recalls is Brunson's overwhelming advantage in crowd support.
"I was basically an unknown player," Kessler said. "I had a few friends there. He had a massive rail with Doyle, Jennifer Harman...I had almost nobody."
2010 — $10,000 Stud Hi-Lo
Kessler wouldn't see another heads-up match at the WSOP for five years, but he got there in a pretty big one, the $10,000 Stud Hi-Lo Championship.
"It was one of the toughest final tables in [non-hold'em] history," Kessler said.
Indeed, a bevy of big names comprised the final eight. There was Harman, Steve Zolotow, John Juanda, and Vladimir Schemelev, all known as very strong mixed-game players, as well as soon-to-be WSOP Player of the Year Frank Kassela, Kirill Rabtsov, and Dario Minieri. The latter was known back then for his big-bet success, but Kessler said he was no slouch in limit that year.
"He played excellent," Kessler remembered.
In true Kessler fashion, he thought only of laddering up the payouts, but fate would see him to the final three again.
"Juanda was trying to bully the table," Kessler said. "I caught him in a few pots. I just kept laddering and people kept getting knocked out."
"Frank Kassela was running like god. People were saying he was the worst player at the table but he just keeps winning. All of a sudden we're three-handed — me, Frank and Jennifer — and Frank has all of the chips."
Kessler said he completed blind with an ace against Harman and kept betting a strong board without even looking at his hole cards. According to the PokerNews live updates, the two got it in on sixth with Kessler flipping over a made seven-low against Harman's six-low draw. He peeled off a four to pair and Harman bricked the river.
The $103,000 pay jump remains the most Kessler has ever won in a hand of poker, and he needed a moment to collect himself when he realized the situation. He then dove into heads-up play with Kassela down 4-1 in chips, but a comeback wasn't in the offing. Kessler made little headway and was eventually mowed down.
Because of the way the final table played out, this one didn't hurt. Quite the contrary.
"I wasn't really expecting to have a chance to win," Kessler said. "I was happy to get second."
The $276,485 he won still tops his list of biggest cashes.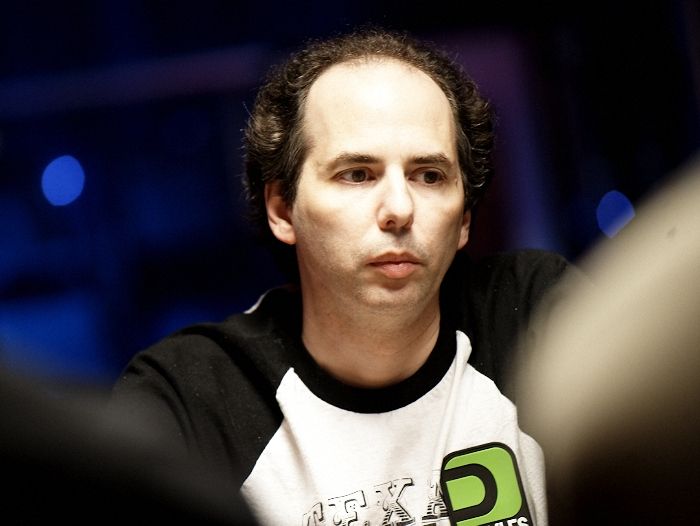 2011 — $1,500 Pot-Limit Hold'em
"The very next year," Kessler said. "That one I remember very clearly."
It was 2011 and the game this time: the now-defunct pot-limit hold'em event. In atypical Chainsaw fashion, he actually remembers having a big stack for much of the final day, thanks mainly to winning a huge race with queens against ace-king on the penultimate day. While Brian Rast laid waste to most of the competitors, Kessler held his own and hovered in second place until his aces held against top pair to eliminate Dajuan Whorley and get heads up with Rast.
"We played forever," Kessler recalled. "We must have played three or four hours. To even last three or four hours is an accomplishment. I'm not a heads-up no-limit player. I'm playing someone who is an expert heads-up no-limit player."
"I'm not a heads-up no-limit player. I'm playing someone who is an expert heads-up no-limit player."
In actuality, according to the live updates, the match lasted about two hours, still a significant battle. Each player held the lead at multiple points.
Rast's button aggression began wearing on Kessler and he opened things up from the big blind. When he flopped bottom two pair with
, Kessler felt the hand was simply too strong to fold against a player with the wide range of Rast. Each player had about 40 big blinds effective and all the money went in after a raising war on the
flop, but Kessler was drawing thin against
.
Because he had a chance at the win despite the ultra-tough competition heads up, Kessler said this one hurt more than the loss to Kassela.
"I was kind of upset about that one."
2017 — €2,200 Pot-Limit Omaha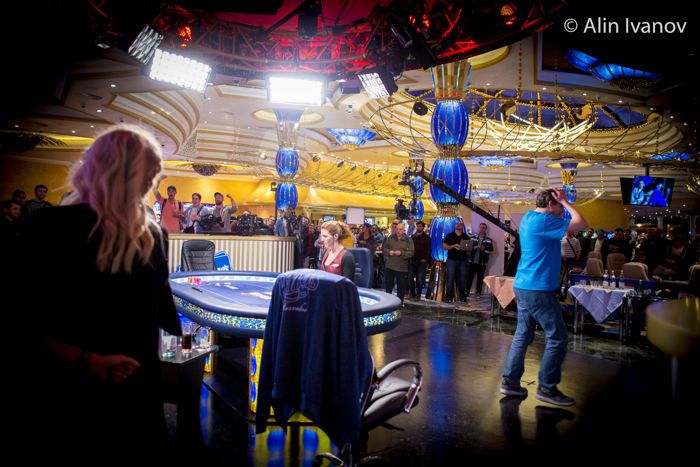 Nobody, however, would dispute that the fourth crack at heads-up play for WSOP gold represented Kessler's best chance yet.
Once again, Kessler went into the final table seeking only to ladder, toting a short stack and competing in pot-limit Omaha, "a game I don't even play." This time though, Kessler wound up forcing things in a controversial spot — he said several players admonished him after the fact — when he jammed bottom two pair and an open-ended straight draw against Liran Twito, an aggressive opponent with a big stack who was on the button. A third player, Lukas Zaskodny, got his stack in from the big blind with the nut flush draw, while Twito already had Broadway.
Both Zaskodny and Kessler got there as the flush came in on the turn followed by Kessler filling up on the river.
The triple up propelled Kessler to the final three, where a five-hour battle ensued.
"For not knowing PLO that well, I thought I handled myself pretty well three-handed," he said. "I made some moves. They folded kings to me three or four times, apparently."
Indeed, Kessler's snug reputation allowed him to steal just enough pots along with winning the times he had the goods that he crept up the counts into the lead. Each player would take turns battling his way to the top, but Kessler won a key flip to score an elimination and move into heads-up play with a 3-2 lead.
Facing Zaskodny, a lightly-regarded amateur, Kessler admitted he thought this might finally be his time.
"It was like it was meant to be that he won. Really, really frustrating."
As it so often does in PLO, the money went in on a virtual coin flip. Kessler had about 45 percent equity with a combo draw against Zaskodny's middle set. Any card that completed Kessler's draw without pairing the board would see Kessler one card away from the bracelet with a big equity edge as Zaskodny had one of his own boat cards, plus Kessler had two straight flush outs that would end the hand.
Kessler did hit his flush on the river, but the two case aces had run out to pair the board. In a rare show of emotion, Kessler clutched his head with both hands and stared at the board in disbelief as Zaskodny celebrated his newfound lead.
Down but not out, Kessler fought his way back into the lead by dragging small pot after small pot. Then, the tournament director announced an impromptu break as issues continued to crop up with the live stream. Kessler laments the intervention, as he feels it broke his momentum.
"I'm feeling confident," he said of the moment. "There's a certain flow to a tournament. I'm in a really good flow.
"From that point, every hand I'm looking at garbage and missing every flop. He's winning every hand. I'm just trying to stay focused. I'm waiting for my hand."
Kessler felt he finally found his spot when he turned deuces full of jacks. He got all of his chips in the middle but found himself staring at the case two jacks for jacks full and drawing to one out. It failed to materialize and the cooler crushed his best chance yet for a bracelet.
"The whole dynamic changed," he said. "It was like it was meant to be that he won. Really, really frustrating."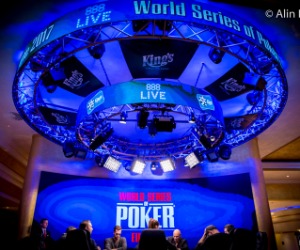 Continuing the Pursuit
Will it ever be meant to be for Kessler?
While it might be natural to wonder if Kessler needs to seal up holes in his heads-up game, Kessler points to successful finishes in heads-up matches outside the WSOP as evidence that his game isn't the problem.
For instance, he toppled notable pro Mark Dube in a two-hour match despite starting at a 3-1 disadvantage to win the WSOP Circuit Foxwoods Main Event in 2014. He said he overcame a 5-1 deficit to win another one of his rings. Another time, he said he got heads up with Galen Hall in a shootout and managed to best the strong pro.
"He prides himself on how great he is heads up," Kessler said. "It was for nothing, just to advance in a shootout, but it was still really exciting for me."
Kessler maintained that he doesn't feel any sense of a curse or any dread heading into his next heads-up match, wherever or whenever that may be.
"This was my best chance to win the bracelet. There might not be a next one."
In contrast to that first battle with Brunson, Kessler is no longer an unknown. His cult status within the industry and huge social media following led to support that he called "overwhelming" during the PLO battle with Zaskodny, although he didn't see much of it until after the fact.
"I had a really good rail," he said. "Rex [Clinkscales] and Ting [Ho]. John Racener. Kevin MacPhee and Ryan Riess... I barely know either of them but they were really, really nice. They helped me out, giving me advice on sizing and ranges and stuff."
Though Kessler said he scrolled through his share of trolls, he estimated 95 percent of what he received was positive.
Looking back on his close calls, Kessler half-seriously observed that he helped launch a couple of careers.
"I got Todd Brunson into the Hall of Fame," Kessler joked. "People got mad when I said that, but if Todd doesnt win that bracelet, it's really tough for him to get in the Hall of Fame. Look back at the players in there, almost every single one has a bracelet.
"Brian Rast parlayed that money into the $50K and he beats Hellmuth heads up."
In pro wrestling terms, it's as if Kessler "put them over," losing and boosting them to stardom they hadn't seen, one becoming a Hall of Famer and the other a two-time Poker Players Championship winner.
Few, if any players have gone through this sort of run. On the WSOP stats page, every other player in the top 10 in runner-up finishes has at least one bracelet to his name.
Kessler doesn't allow himself to think about when it will be his time, though. He just continues on to the next grind, although he admitted this one left him a bit hungover, unable to focus properly in the following days. In a stark change from his normal social media presence dotted with complaints about beats, Kessler posted pictures of himself getting his chips in behind and sucking out a few times.
"I don't think there's been anyone else that's ever gone through this," he said. "This was my best chance to win the bracelet. There might not be a next one."
Everybody needs an account at one of these online poker rooms! They're the biggest, the best, and we get you the best poker bonuses. Check out our online poker section for details on all the online poker rooms around.