The Muck: Seat Draw & 'Severe Emergency' Controversies at WPT Venetian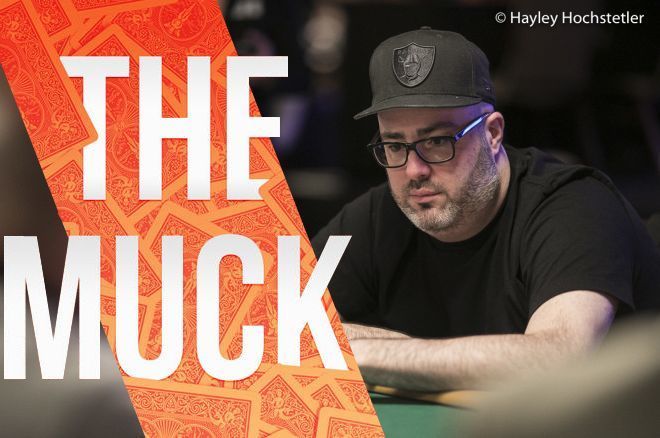 Table Of Contents
The World Poker Tour Venetian $5,000 Main Event is playing toward its champion, but the event has not gone without some hiccups.
First, a controversy erupted after Jared Jaffee expressed his displeasure with the way the tournament was run in the final stages. His Twitter rant has spurred some discussion over a fine-print rule that saw the final few players battling very short-handed.
Second, a player appeared to be in danger of missing the final table after it was reported he needed an emergency surgery. Luckily, it seemed that didn't transpire and everything eventually went down as it was supposed to, albeit after a short delay.
Jaffee Blows a Gasket
Late on Monday evening, the tournament was winding toward the official final table of six. Joe McKeehen eliminated Stefan Nemetz in ninth place when his jacks cracked Nemetz's kings.
In many cases, even in an eight-handed event, the players would have combined to one table already. However, this tournament called for a different procedure.
Even though the table could seat eight players — at most because of the plexiglass dividers — the rules for WPT Venetian called for two tables of four to play down until someone was eliminated so the final seven could combine. Then, a final elimination would end play to lock in the official WPT final table of six.
Two tables of four, with a big blind ante in play, meant some serious ramping up of variance. And with any table in the room being perfectly able to seat all eight players, Jaffee — and according to his telling, the other players — did not see the sense in playing four-handed.
After an initial expletive fired off on Monday night at the venue, the tour, and WPT Executive TD Matt Savage, Jaffee promised to post his whole point of view, which he did:
Here's the story from WPT Venetian main....I just hope everyone can understand exactly how awful this was on many l… https://t.co/jTtwjUIP06

— jaredjaffee (@jaredjaffee21)
Savage, for his part, responded that the rules were posted well in advance. That appears to be the case, as the fine print on the official structure sheet states the following:
Redraws will take place at 24, 16, and 7 players (or at Tournament Director's discretion)
Also in the rules as it pertains to players per table:
Play will begin 8-handed. Play will move to 6-handed for the Official WPT Final Table.
The last bit appears to be instructive because of the way the Tournament Directors Association rules are structured. According to the rules, eight-handed events like this one should combine to a nine-handed final table. Six-handed events, meanwhile, should combine to a seven-handed final table.
Because of the COVID mechanics in place, the WPT couldn't combine to a nine-handed table in this case, so it seems they opted to go with the rules for six-handed play despite the fact that it had been eight-handed and there were enough seats for all of the players at one table.
The rule came into place in 2019 because tournament directors wanted the final two tables to be balanced before combining so one wasn't at a disadvantage in terms of blinds being paid.
Jaffee was under 15 blinds when the final eight were reached, and while he did find a good spot to get his chips in with a dominating hand, he couldn't hold. He was less than pleased in the aftermath and has continued to engage with Savage while opining that the situation was poorly handled by both the WPT and the venue.
Potentially Disastrous Blind-Off Averted
One player who did make the final table was Roland Rokita. He did so with a promising stack too, 68 big blinds, good for second place after McKeehen.
Unfortunately, it sounded like a scary situation developed, as Fedor Holz fired off an alarming tweet:
Roland Rokita is WPT final table 2/6 and just got to hospital with a severe emergency operation. Do you know who is… https://t.co/uhJbt79v3y

— Fedor Holz (@CrownUpGuy)
A bit of chaos ensued as some other players were tweeting that they or their friends who made it would be willing to postpone the event. However, it's unknown whether that was under serious consideration, as the logistics would be mighty tricky with players having to potentially make flights home then arrange to return to Las Vegas.
Savage said he was discussing things with the Venetian staff, and the start of the final table was pushed back an hour. It seemed in the end disaster was averted as, after a few hours of silence on the matter, the official WPT updates stated that all six players were in their seats and ready to play.
Savage told PokerNews that the normal procedure if a player was physically unable to make the final table would be to blind that player off. That follows with what Chad Holloway was mostly told when he explored the topic several years ago.
The ICM implications of a second-place stack blinding off with pay jumps of five- and six-figures at the final table would certainly have been considerable, likely greatly increasing the leverage chip-leading McKeehen held over the table.
Instead, everyone can be relieved that both the player in question seems good to go, and the tournament will seeming play out as normal.
PokerNews will offer a recap of the WPT Venetian once a winner is determined.