The Muck: Cantu Trashes Negreanu, Asks to Play for 'Whole Net Worth'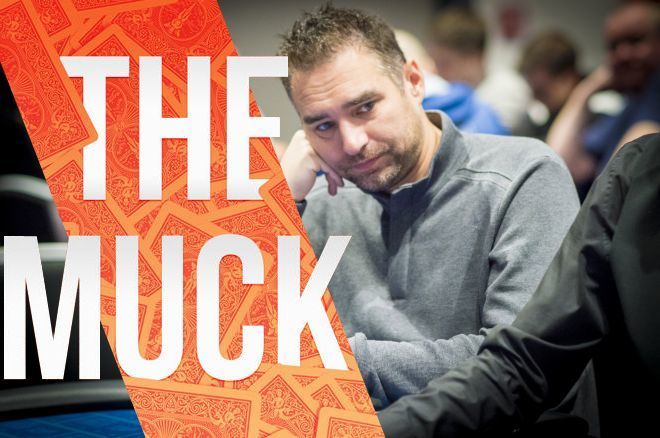 Table Of Contents
There's perhaps no more pure test of poker skill than heads-up play. Wide ranges and a single opponent make for the deepest, most decision-intensive form of the game.
So, it's no surprise nearly every player at the top level expects to prevail when playing heads up. That makes it all the more humbling and, at times, frustrating when it doesn't happen. Doubly so when it happens time after time, on the biggest stages possible.
That's the situation in which Daniel Negreanu finds himself after fellow legend of the game Phil Hellmuth handed him another defeat in their series of matches on "High Stakes Duel" on PokerGO.
Not only has Hellmuth now beaten him twice, including once via an incredible comeback, but it's the continuation of an ignominious skid of heads-up losses dating back eight years, as DK Lappin detailed for VegasSlotsOnline.
Adding to the sting, the most recent two sets of losses — this one and the one to longtime rival Doug Polk — came after some high-profile trash talk.
Negreanu Opens Up
All of that left Negreanu feeling introspective enough to share his thoughts in a lengthy Twitter thread.
He admitted he's been feeling the heat from the public as the losses have mounted, a frustrating follow-up to results from sample sizes of a few hundred hands. He defended himself a bit by pointing out he had leads much of the way in both matches before higher blinds forced higher-variance play. He credited Hellmuth for strong play in their second match and said that ultimately he's anticipating the third round and happy he still has a chance to win it all back and then some.
Finally, he closed with some words for his critics.
Cantu's Takes His Shots
One of those critics was longtime friend of Hellmuth's, Brandon Cantu. Cantu loaded up the cannon and did not hold back when he blasted Negreanu in a series of tweets. He called Negreanu's play "horrible" and said a third loss to Hellmuth would prove he just isn't great playing heads up.
Negreanu, for his part, responded that he's laying 3-to-2 on the last match as he has throughout, and he's willing to book "as much as you can borrow."
Cantu responded that nobody could even take Negreanu's heads-up game seriously at this point and it was "painful to watch."
Trash Talk Gets Personal
Negreanu continued requesting Cantu put up some money for a bet, and after Cantu posted a screenshot of Negreanu's direct messages insulting him, things got even more heated and personal as the longtime pros' trash talk escalated.
@brandoncantu @therealmjpoker @phil_hellmuth @MikeMcDonald89 I'd play you too but feel it's only right you pay back… https://t.co/YzdZHXySLH

— Daniel Negreanu (@RealKidPoker)
@brandoncantu @therealmjpoker @phil_hellmuth @MikeMcDonald89 That's not how those you stole from, scammed, and robb… https://t.co/YxK5gm2W3Q

— Daniel Negreanu (@RealKidPoker)
@RealKidPoker @therealmjpoker @phil_hellmuth @MikeMcDonald89 By the way @RealKidPoker not my style to go personal h… https://t.co/8oqwGaoA6m

— Brandon Cantu (@brandoncantu)
Heads Up for Net Worths?
Cantu kept needling, telling Negreanu his new nickname would be "bridesmaid," but he didn't seem too interested in betting on the third match between Negreanu and Hellmuth.
However, he said he was willing "wrangle up some big, big, big money" for his own match with Negreanu, saying he'd play a best-of-7 series under the same structure as "High Stakes Duel."
From there, the ranting got a bit unhinged and hard to follow. Cantu seemed to say he was willing to play for Negreanu's net worth, hinting that he had backers with unlimited funds.
Here's where it's gets good.. @RealKidPoker I will make sure my infinite $ is put up by my big money crew and your… https://t.co/r00hu3flne

— Brandon Cantu (@brandoncantu)
More similar ranting and challenges followed, interlaced with expletives, with Cantu saying PokerGO could film it and Negreanu shouldn't bother showing up unless he had at least $100 million.
Maybe it's all bluster, or maybe Cantu versus Negreanu will be the next match in the latter's new heads-up journey, continuing the poker world's recent obsession with high-profile heads-up matches. Speaking of, the aforementioned Polk threw out his own challenge to Hellmuth, so it's heads-up for rolls all around.