Mike Postle Accused of Cheating During Livestreamed Cash Games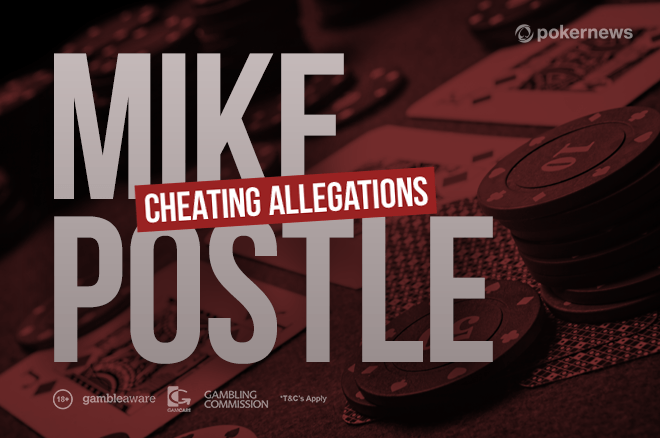 Table Of Contents
"It's sick to me that Mike P. knows to call him there."
"He's been playing for the last month, month and a half at an extra high level. It's been kind of crazy."
"How do you play against Mike P.? Answer is, you don't."
As for why words such as these have been spoken, and why Mike Postle has consistently amazed observers of the California livestreamed cash games, some are saying an answer has emerged. The poker community is up in arms after allegations of cheating were made against Postle, a regular in the streamed cash games at Stones Gambling Hall in Citrus Heights, California.
Pegged as one of the biggest winners in the game by players, observers and commentators alike, Postle is under attack with some pointing to a series of suspicious hands as evidence he hasn't beaten them because of his edge or positive variance.
Accusations and Debates on Every Medium
Veronica Brill, using Twitter under the handle Angry_Polak, sent several tweets on Saturday about the potential cheating without naming Postle, which started the discussion. Brill formerly commentated many of the streamed games and still does guest commentary from time to time.
Stones runs regular livestreamed cash games with stakes of $1/$3 and $5/$5, sometimes with straddles, other times not. Postle often plays in these games, including his own "Postle and Pals" set-up. According to several posters in a rapidly growing TwoPlusTwo thread, he doesn't play in many unstreamed games on the property.
Joey Ingram painstakingly combed through hours of livestreamed footage in an effort to uncover the truth. While he wouldn't definitely call Postle a cheater, he did call the hands "suspect." In the end, he produced a five-hour video with highlights of a number of hands. He explored the issue further in a second livestream.
One involved Team PokerStars Pro Chris Moneymaker in a $5/$5 game that had a $45 straddle. "Jason B" called $45 with
, "Bear Hat" called with
and "Naga" raised to $245 with
. Moneymaker woke up with
and raised to $705. Postle, despite holding only
, called Moneymaker's bet, and the players folded back to Naga. Naga jammed for $2,900, Moneymaker reshoved for $4,100 and Postle called off his $3,400 stack:
Many other plays are also under scrutiny, seeming to disconnect with Postle's loose-aggressive play. For example, folding kings preflop against aces, or only calling one bet with a full house on the river against a bigger full house.
Understanding the suspicion over the latter hand, Postle claimed the RFID technology mislabeled his cards and he had a much weaker hand, tens and eights.
To this, Matt Berkey responded that RFID technology would only mislabel a card if it was registered wrong from the beginning, which would cause a repeated error throughout the stream.
High-Stakes Players Weigh In
Another hand, featuring an incredible bet-three-bet on the river with
on
against a missed backdoor flush, caught the attention of high-stakes cash game and tournament specialist Scott Seiver.
Danny Steinberg called it "the most damning hand."
"Holy sh*t I didn't see this one," Seiver wrote. "Anyone that doesn't understand the clear cheat that happens here should switch games they play."
High-stakes player Haralabos Voulgaris seemed to agree the situation is suspicious at best.
@PrimordialAA What I am witnessing is either a time traveling wizard, a cheat or the greatest poker player of all t… https://t.co/gxg1m5m8hM

— Haralabos Voulgaris (@haralabob)
Postle, Stones Respond
Postle has also taken to social media in an attempt to defend himself. Postle claims he has been a winning player, both live and online, for 16 years and is blessed with "very good instincts." He called those questioning his ethics "jealous hating ones who have it out for me."
He then proceeded to post a series of hands in his own defense, which he hopes will help clear his name. For example, in one hand, he folds a superior hand and draw against a player bluffing with four-high on the turn.
Still, among those remaining unconvinced, one massive question remains: how has any cheating been executed?
"It's sick to me that Mike P. knows to call him there."
Most streamed shows follow a pretty similar protocol. Hole cards are available in real time only to a select few, in an isolated room on the property. Typically, nobody can get in or out of the room to ensure game integrity. Commentators, players, and viewers see everything on a delay, generally 30 minutes to an hour.
As such, suspicion has fallen upon those working behind the scenes of the stream, with some calling into question the venue in general.
PokerNews reached out to Stones for comment on the matter and was given a response that did nothing to address the specific situation.
"At Stones, we value the customer experience and integrity of all our games," a spokesperson said. "We evaluate all complaints and take corrective action when appropriate to ensure a fair and fun playing environment for all."
A Twitter response was considerably more aggressive:
House tournament director Justin Kuraitis echoed these thoughts.
"It is unfortunate that these allegations were made public with absolutely no evidence," he wrote. "The reputation of my team and an exciting/fun player are now being publicly mobbed."
No Definitive Conclusion?
The venue's response didn't go over well with Seiver.
"[Question] isn't if he cheats, it's how you could possibly play at the casino that claims there was no cheating ever again," he wrote.
There's no doubt that while many suspicious instances have occurred, certainly enough to spur debate and cast the games at Stones into question, it would be difficult to definitively prove the accusations against Postle.
As such, whether the next steps in the saga involve any legal action remains an open question. While a criminal case against any parties involved appears unlikely, a civil case wouldn't be out of the question.
Most observers and locals believe he's taken at least low six-figures out of the streamed games, and that's money that parties on the losing end may be looking to recover if they buy into the accusations against Postle.
Reporting by Valerie Cross contributed to this article.
Update October 2nd, 10:25 CEST: A link to Joey Ingram's second live stream was included.