Plaintiffs' Case Against Mike Postle, Stones Dismissed by Judge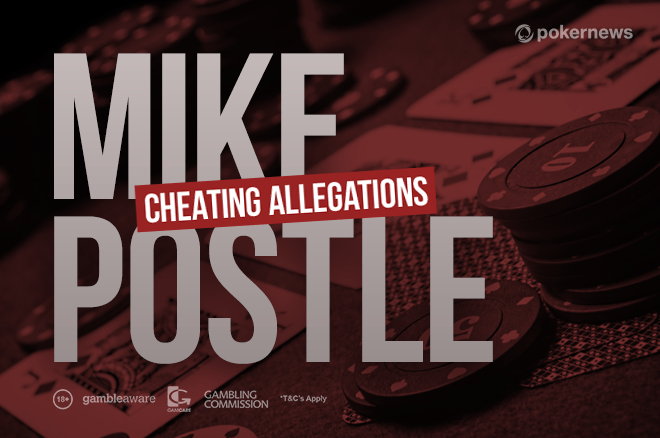 On Wednesday, June 3, United States District Judge William B. Shubb granted motions to dismiss filed by King's Casino (parent company to Stones Gambling Hall), Justin Kuraitis, and Mike Postle.
The massive decision stands as the biggest development so far in the high-profile cheating case that dominated the poker world last fall in which Postle was alleged to have profited around $250,000 in live-streamed cash games at Stones through nefarious but never proven means.
According to court documents obtained by PokerNews via Pacer, the judge sided with the argument put forth by King's that the plaintiffs' various claims were "not cognizable under California law because California public policy bars judicial intervention in gambling disputes, in part because the asserted damages are inherently speculative" as laid out in Kelly v. First Astri Corp.
While some of the charges were dismissed with prejudice, meaning they're settled barring an appeal, the door was left cracked on some, so an amended complaint can still be filed by the plaintiffs who took the case to court last October.
Unfortunately for those who wished to see Postle punished for his alleged cheating, the charges against him fell into the former category. At this time, there's no word on whether an appeal will be filed.
A request for sanctions against Postle for allegedly underhanded legal work was also dismissed.
Mac VerStandig, attorney for the plaintiffs, indicated his disappointment with the ruling in a statement to PokerNews:
"We are in the process of reviewing the judge's orders, and are appreciative he clearly devoted great time and thought to his rulings. While I am of course disappointed Mr. Postle has been let out of this litigation, I trust that disappointment pales compared to that of Stones Gambling Hall, which made the arguments that permitted Mr. Postle to exit the case."
Postle has not responded to PokerNews' request for comment at time of publication.
Postle Dismissal Predicated on California Gambling Law
Judge Shubb's granting of Postle's motion to dismiss was predicated squarely upon a California law that specifically addresses gambling losses.
Shubb wrote that "monies lost to Mr. Postle" and "the loss of opportunity to earn monies through honest games of poker" are "quintessential gambling losses that are barred for recovery by California public policy."
"Today, the California state legislature still has not created a statutory right to permit individuals to recover their gambling losses, although other states have done so."
"Accordingly, California's strong public policy against judicial resolution of civil claims arising out of gambling disputes mandates the dismissal with prejudice of plaintiff's claims against Postle for fraud, negligent misrepresentation, negligence per se, and unjust enrichment," Shubb wrote.
Shubb relied on the aforementioned case, which dates from 1999.
"Today, the California state legislature still has not created a statutory right to permit individuals to recover their gambling losses, although other states have done so."
A further charge that Postle's cheating violated Racketeer Influenced Corrupt Organization Act (RICO) due to his alleged use of wire transmissions was dismissed because "gambling losses are not sufficient injury to business or property for RICO standing."
As for Postle's alleged legal indiscretions, the judge simply dismissed them out of hand. The plaintiffs sought sanctions under Federal Rule of Civil Procedure ("Rule 11") after alleging Postle used an attorney ghostwriter to author his motion to dismiss when he was purportedly representing himself.
"Regardless of whether Postle had his ghostwritten by that attorney or cut and pasted from the brief his attorney filed in that prior case, the court sees no reason to impose sanctions here," a four-page ruling read. "It is therefore ordered that plaintiffs' motion for sanctions be, and the same hereby is, denied."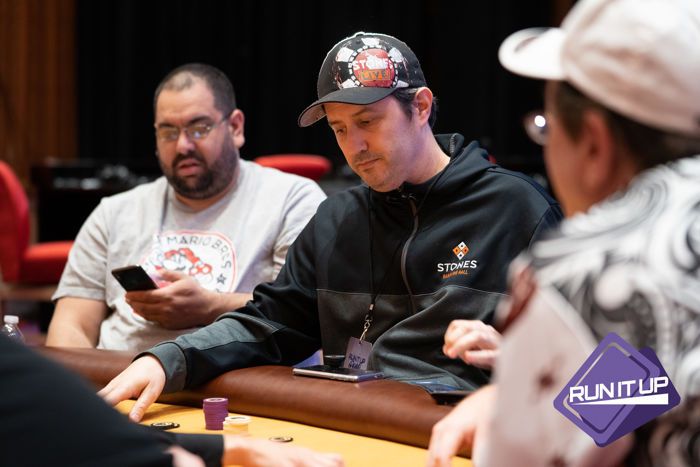 Stones, Kuraitis in Clear as Well
Judge Shubb dismissed all of the claims against the venue and the house tournament director, who also headed the livestreaming operation as well.
Allegations of fraud, according to Shubb, lacked specificity:
"They do not allege the cost of the rake during each game, let alone what they contributed individually. Instead, they offer nothing more than a general allegation that the rake amounted to 'tens of thousands of dollars during the life of Mr. Postle's scheme.'"
Claims of constructive fraud, which require a fiduciary or confidential relationship, were attacked by Stones when it contended the venue "did not owe a general duty" to gamblers, a claim with which the judge apparently agreed. The lack of special relationship between players and venue also led to dismissal of negligence claims.
As for negligent misrepresentation, the judge targeted the plaintiffs' failure to disclose the identity of Postle's alleged accomplice.
A libel claim from Veronica Brill, stemming from Stones tweet calling her accusations against Postle "completely fabricated," was dismissed on the grounds that it can't be proven the tweet was directed at her since dozens of others participated in the suit.
Similar fraud and negligence accusations against Kuraitis were dismissed on similar grounds.
Case Expected to Continue in Some Fashion
VerStandig expressed his dismay with the dismissal to PokerNews:
"In 1851, California established a precedent of not permitting litigation related to claims stemming from card games," he said. "It is a policy with which I do not agree in this day and age of legalized gaming, and one I am disappointed a legal gaming parlor would rely upon. But I am also heartened the court has acknowledged that our claims to recover the rake collected by Stones potentially fall outside the contours of that policy."
Judge Shubb did leave open the possibility of hearing an amended complaint on several of the charges. Notably, fraud and negligent misrepresentation by Stones and negligence by Kuraitis are among them. Chiefly, it seems as VerStandig said, the rake can be specified and potentially recovered.
However, that won't be enough to satisfy many onlookers and Brill herself, who tweeted her disgust in the aftermath of the news:
Just letting the poker community know that if you decide to cheat on a live stream you are free to do so. There wil… https://t.co/rI3f990q0j

— Veronica BLM (@Angry_Polak)
Expect the case to continue to play out with, at a minimum, an amended complaint.
"The court has given us leave to amend, and I anticipate we will avail ourselves of that right," VerStandig said. "The court's opinion acknowledges the core viability of certain claims (obviously without making any judgment as to facts), and we look forward to restating those claims in a manner that will comport with the court's order."
However, any amended complaint will only be in regards to Stones and Kuraitis. In regards to this case, Postle will walk away scot-free barring an appeal.
Executive Editor US, PokerNews Podcast co-host & 2013 WSOP Bracelet Winner.