Mike Postle Gives Up on $330M Lawsuit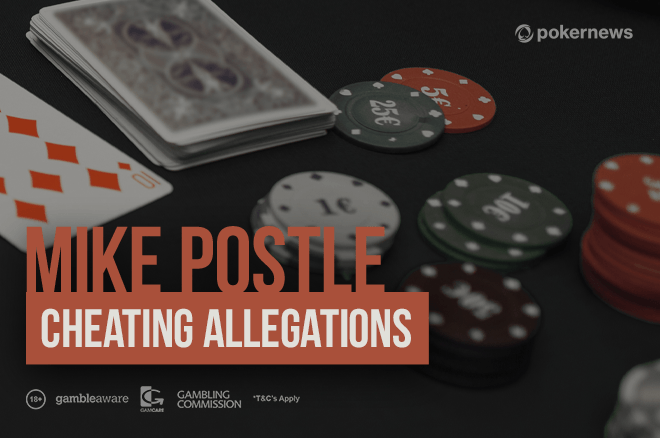 Table Of Contents
Mike Postle's legal record will not wind up as spotless as his livestreamed poker ledger.
Postle took a rare loss last week when he reportedly requested dismissal of his own suit in which he alleged defamation by a slew of poker personalities and media entities (disclosure: PokerNews was a named party in the suit). The dismissal was granted and signed off on by a clerk in the Superior Court of California on April 1, according to a document released by defendant Veronica Brill.
As Brill and fellow defendant Todd Witteles had countered with anti-SLAPP motions to strike that were still under consideration, Postle will by default concede on that front, meaning he's on the hook for the defendants' legal fees as Brill announced in her tweet.
Postle's Ill-Conceived Suit
The suit dated to early October 2020, almost exactly a year after the landmark story initially broke that Postle had allegedly cleaned out the livestreamed cash games at Stones Gambling Hall through unknown but nefarious means. He's estimated to have won roughly $250,000 over the course of less than a year in $1/$3 and $5/$5 stakes.
Scores of cheated players — nearly 90 — lawyered up and brought suit against Postle and the venue but were ultimately successful only in securing a small settlement for rake paid. A judge dismissed the majority of the charges, mostly on the grounds that gambling losses are barred from recovery in California stemming from an 1800s-era state law.
Rather than hunker down with whatever remained of his winnings and be grateful he resided and played on soil governed by such an obscure and archaic statute, Postle opted to go on the offensive. He fired off a high-profile lawsuit of his own, one seeking a staggering $330 million in damages.
Things proved shaky almost from the get-go as Postle's first lawyer dropped him a few months in, and he was also hit by the anti-SLAPP motions from Brill and Witteles, the two most vocal defendants in the case.
A quick refresher on such motions from PokerNews' previous story on the case:
SLAPP stands for strategic lawsuit against public participation. According to the Media Law Resource Center, anti-SLAPP laws are "designed to provide for early dismissal of meritless lawsuits filed against people for the exercise of First Amendment rights" — with such suits often "brought to intimidate and silence opponents and critics who had spoken out in the public sphere."
According to the reporting of Haley Hintze at PokerTube, Postle asked for and was granted two continuances in the case. He claimed he was finding new legal representation and then getting them all of the pertinent information. Originally, the anti-SLAPP motions were meant to come up in court in early February, but the case dragged into late March despite Brill's attorney, Marc J. Randazza calling the entire thing a "public relations stunt."
Where Does that Leave the Story?
Perhaps Postle finally admitted to himself that this was the case, or perhaps his attorneys advised dropping it and taking the loss on the legal fees before things mounted further. Whatever the case, Postle appears to have accepted defeat on this round of the legal battle. He'll now be receiving some attorneys' bills that will undoubtedly relieve him of a good chunk of the monies he took out of the poker community in 2019, if indeed he's still in possession of such funds.
An investigation into Postle's on-stream statistics, spearheaded by high-profile pros Phil Galfond and Matt Berkey, began last September, but updates have been scant in the months since.
Postle, for his part, blustered in a text to a local reporter about a "wild documentary" he promised would prove his innocence and "shock the poker and gambling industries."
Until — and if — either of those developments comes to fruition, there doesn't seem to be an obvious next step in the long-running saga.
For now, the legal war appears to have come to a close with Postle's years-long winning streak finally over.
Postle did not respond to PokerNews' request for comment regarding the latest court development.