Postle Hit With Two Motions to Strike, Dropped by Lawyers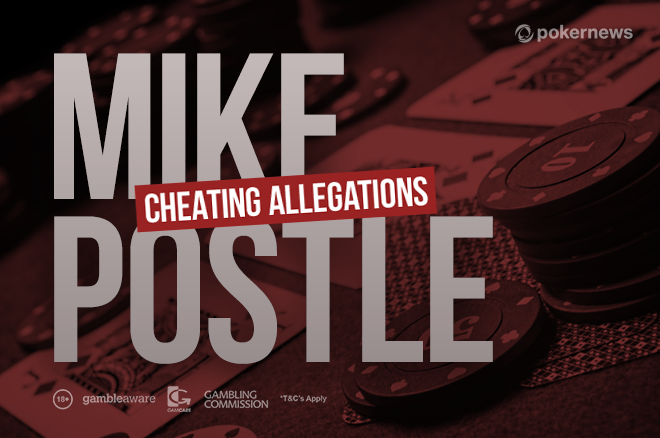 Table Of Contents
The latest legal updates in the Mike Postle story aren't looking rosy for the alleged poker cheat.
For one thing, he's been hit with two motions to strike his complaints in California courts, by defendants in his lawsuit alleging defamation and seeking hundreds of millions in damages (Disclosure: PokerNews was also a named party in the suit). If the courts grant the motions, Postle could be on the hook for paying a heap in legal fees.
Speaking of legal fees, Postle may also have his own to worry about. That's because his lawyers from the initial filing, which took place back in October, have succeeded in dropping him as a client, according to Todd Witteles.
Witteles, founder of Poker Fraud Alert and a one of those filing the above motions, announced both of the developments on Twitter.
"The whole lawsuit was absurd," Witteles said on one of his radio shows last month. "It was kind of just meant to harass everybody here, in my opinion.
"It's very frustrating when you're the defendant in a frivolous lawsuit."
Brill and Witteles Rely on Anti-SLAPP Laws
Postle's lawsuit reportedly sought $330 million in damages from parties publicizing his name in connection with the infamous and widely covered cheating scandal at Stones Gambling Hall in California.
Two of the defendants in that case are Witteles and Veronica Brill, who served as the initial whistleblower when the story began blowing up back in October 2019. They're using anti-SLAPP laws in California to fight back against Postle's legal attack.
SLAPP stands for strategic lawsuit against public participation. According to the Media Law Resource Center, anti-SLAPP laws are "designed to provide for early dismissal of meritless lawsuits filed against people for the exercise of First Amendment rights" — with such suits often "brought to intimidate and silence opponents and critics who had spoken out in the public sphere."
"This is the precise reason that seemingly spurious defamation cases are generally not prosecuted in California."
Anti-SLAPP laws provide an avenue for those attacked in such a legal manner to get their legal fees covered if they should prevail in their motions to strike the cases. California's anti-SLAPP laws are generally considered some of the best in the country.
Both Witteles and Brill point out in their suits they exercised free speech. Furthermore, Postle, as a poker player consistently promoted by the Stones livestreams, qualifies as a public figure, which erodes some of his protection in defamation cases as he has to prove they had malice when calling out his alleged cheating. In that vein, their motions also state that they brought attention to the case a matter of public interest rather than to hurt Postle specifically.
"It is apparent that Plaintiff filed this meritless lawsuit in an attempt to better his own public image, with full disregard for the rights of Witteles," says Witteles' motion, filed by Eric Bensamochan. "This is the exact situation the Anti-SLAPP legislation was designed for. The Court should grant this special motion to strike based on Witteles' well-founded right to free speech, and in the interests of equity and justice."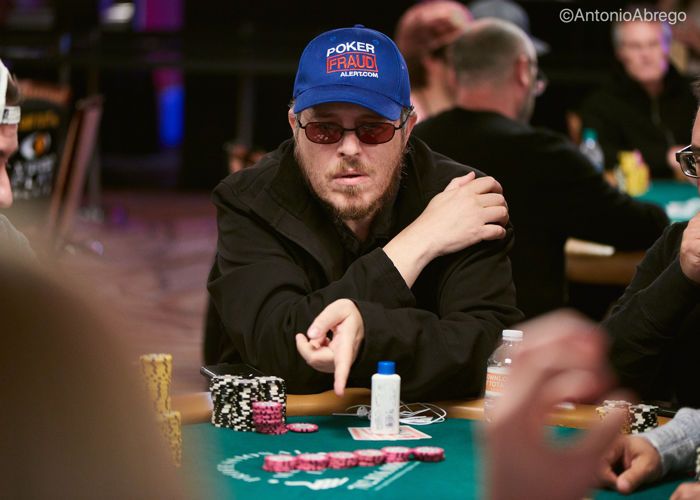 Brill's motion comes in part from Marc J. Randazza, who has on several occasions been co-counsel to Mac VerStandig. A well-known attorney in the gaming industry who handled the high-profile case against Postle and Stones, VerStandig offered brief analysis of the motions for PokerNews.
"Both motions are remarkably well written and raise legal points that come as no surprise in the context of this case," he said. "They present what is no doubt a daunting impediment to Mr. Postle's case.
"I remain confused as to why he ever thought it advisable to bring litigation like this in a state with such a well-known anti-SLAPP law. This is the precise reason that seemingly spurious defamation cases are generally not prosecuted in California."
The motions from Witteles and Brill are scheduled to be heard in court Feb. 10 and Feb. 11, respectively.
Who Will Represent Postle?
As for who will represent Postle when those motions have their day in court, that's been left up in the air after a development that started courtesy of VerStandig last month. On Dec. 9, he tweeted a copy of a legal document filed by Steven T. Lowe, Postle's attorney in the defamation suit.
The document shows Lowe requesting to be relieved by the court from his duties as counsel to Postle. Lowe cited a lack of communication from Postle as his reasoning.
Witteles' lawyer, Bensamochan, said on the radio show that many times, such requests stem from either lack of payment or situations where facts of the case come to light that show a client has been untruthful. He said these cases tend to be "very difficult to win" and typically involve tens of thousands of dollars in legal fees.
According to Witteles, that motion has now been granted, meaning Postle has only about a month to seek new representation before his next court date.
At least one interested party opined that she doesn't have high expectations for Postle as far as his next steps are concerned.
@ToddWitteles Time for postle to find some money for a new lawyer but he'll probably just stay hiding in his house and do nothing

— Veronica Brill 2.1 (@Angry_Polak)