Galfond, Berkey Helping Propel Research into Mike Postle's Play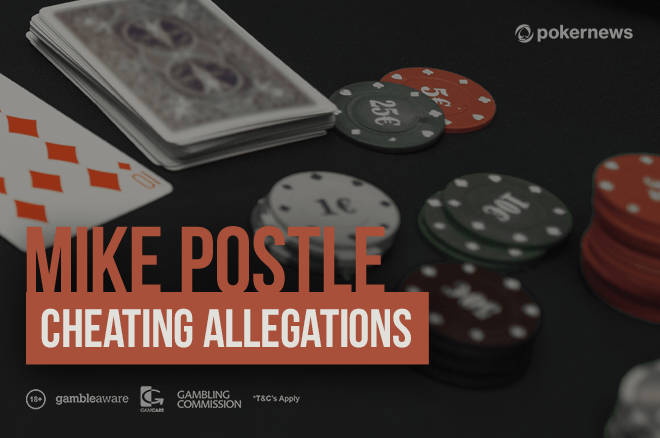 Table Of Contents
The poker community isn't done with the Mike Postle story just yet.
Stones Gambling Hall supervisor Justin Kuraitis claimed in his self-righteous monologue that the poker community "doesn't care about critical review of the actual facts" but that assertion certainly looks to be incorrect. Kuraitis repeatedly shouted from his Twitter mountain that accusations of Postle winning at extreme, impossible rates were vastly overstated.
He challenged anyone to come forward with proof, and that challenge has been accepted.
Taking the Challenge
Postle is thought to have won something in the neighborhood of $250,000 at a rate that would have made the infamous POTRIPPER green with envy.
Kuraitis claims there's six figures worth of phantom money in that count.
One way to truly get to the bottom of the divide is for someone or someones to painstakingly catalogue every hand Postle played over the course of roughly 90 livestreamed games across several months in mid-2019. As each stream lasts several hours, that tedious task would take a considerable amount of time and effort.
However, two prominent high-stakes pros have stepped up to help coordinate efforts to tackle this grind.
Twitter Tirade Irks Galfond
If Kuraitis hoped to sway anyone with his war of Twitter words, he may have instead accomplished the opposite, spurring a disgusted Phil Galfond into action.
I'm a busy guy. I probably wasn't ever going to think about Postle again, but @JFKPokerTD & @StonesGambling respond… https://t.co/4B89yE5uNy

— Phil Galfond (@PhilGalfond)
Galfond said if all of the hand histories could be compiled via a crowd-sourcing effort, he'd write up a detailed report on the statistics of Postle's play. He said he'd likely focus on a few stats that would indicate some anomalies:
River bluff success rate (bets)
River bluff success rate (raises)
River call efficiency
Preflop four-bet frequency when no AA or KK is out
Preflop four-bet frequency when AA or KK is out, no AA in Postle's hand
Preflop five-bet frequency when no AA or KK is out
Preflop five-bet frequency when AA or KK is out, no AA in Postle's hand
Fold to flop raise when raiser is unpaired
Fold to flop raise when raiser has pair or better
Fold to turn raise when raiser is unpaired
Fold to turn raise when raiser has pair or better
Fold to river bet with best hand
Fold to river bet without best hand
Fold to river raise with best hand
Fold to river raise without best hand
Rate of river bets with hands that chop
Rate of river raises with hands that chop
Galfond believes outlier numbers in these stats would be powerful circumstantial evidence against Postle.
KL Cleeton stepped up to help. He said he downloaded all 89 Stones cash game streams from the time of Postle's unrivaled winning, amounting to 425 hours of content. Posting to a cloud allowed him to share that massive trove with the individuals who signed up to transcribe hand histories.
The process of assigning the hand histories has begun, with Galfond creating a form that allowed those interested to sign up for some grunt work.
Berkey's Team Taking Tech-Savvy Approach
Another high-stakes reg who has taken an interest in compiling some data is Matt Berkey.
The owner of Solve For Why Poker Training Academy has a tech-savvy student who has apparently built a tool that could allow the S4Y team to compile everything as well, and without so much elbow grease involved.
@haralabob @JohnnieVibes @JFKPokerTD @Joeingram1 @Angry_Polak @DougPolkVids @mac_verstandig @Mike_Postle… https://t.co/i66lwFdCif

— Matt Berkey (@berkey11)
Screen scraping would allow a machine to log the on-screen data before and after each hand Postle plays, saving humans the time and effort of doing so. It's a slightly different and less informative approach than converting everything to hand histories, but it could save hundreds of hours of work and more quickly produce a general picture of Postle's results that would prove or disprove Kuraitis' assertions that the accepted win has been exaggerated.
On Sept. 16, Berkey reported the scraper was operational and final bugs were being ironed out.
PokerNews will continue to monitor the results of these investigations and report any relevant findings that come to light.