Stones in New Motion to Dismiss Mike Postle Lawsuit: "Casinos Do Not Owe a General Duty of Care to Gamblers"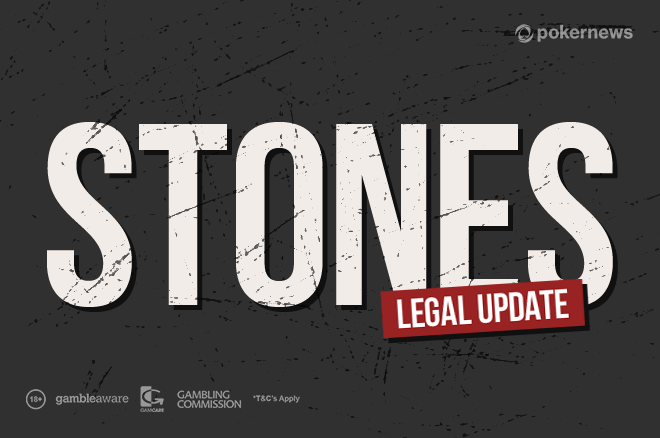 Table Of Contents
On Wednesday, April 8, King's Casino Management Corp, the parent company to Stones Gambling Hall, filed an updated motion to dismiss the pending $10 million civil suit against it relating to the Mike Postle cheating scandal.
In early March, Stones had filed their original motion to dismiss in which they infamously stated: "This lawsuit reflects the oldest complaint of gamblers — that their lack of success means they were cheated."
At that point, the plaintiffs, represented by noted gaming attorney Maurice "Mac" VerStandig, had the chance to amend their complaint and made new allegations, increased specificity, and added plaintiffs to the lawsuit.
The new motion to dismiss is in response to those amendments and largely echoes the original motion while addressing added allegation and the sudden influx of plaintiffs, which now stands at 89.
The lawsuit alleges Stones was engaged in negligent misrepresentation, negligence, constructive fraud, fraud, and violation of the Consumers Legal Remedies Act (CLRA).
In addition, whistleblower Veronica Brill, one of the plaintiffs in the case, has a libel claim against Stones, who called her claims "completely fabricated."
"Each claim should be dismissed for failing to state a cognizable claim under California law, consistent with the relevant pleading standards," the defense argues in court papers obtained by PokerNews.
No Duty to Gamblers
The motion, filed by Mark C. Mao of Boies Schiller Flexner LLP, claims that the plaintiffs in the case failed "to state a claim upon which relief may be granted and failure to allege claims of fraud and misrepresentation with the required particularity."
They also state that damages cannot even be determined as "gambling-related losses are too speculative," as laid out in the 1997 case Vu v. California Commerce Club, Inc. As such, alleged gambling-related losses are not cognizable as damages and therefore Stones was not negligent.
The 33-page motion cites numerous precedents that suggest the plaintiffs must show sufficient facts and not just the "mere possibility of misconduct." They contend that the plaintiffs in the case can't do so.
In layman's terms, Stones argues that the plaintiff's complaint does not and cannot provide enough specifics to prove their case, that casinos cannot be sued for gambling losses, and that the casino does not have a duty to players.
"Casinos do not owe a general duty of care to gamblers," the motion states. It adds: "Their failure to include adequate facts establishes they cannot support their claims … Plaintiffs can neither prove negligence nor fraud, they rely on innuendos and insinuations that are not substitutes for facts or law."
Comment from VerStandig
The Plaintiffs will now have an opportunity to respond to the new motion. When reached by PokerNews, VerStandig offered the following:
"We are in the process of reviewing and analyzing Stones' motion, which appears to be a well-drafted document prepared by a group of excellent attorneys.

It is disappointing to see Stones continue to characterize my clients as essentially being sore losers, and it is disheartening to see a card room proclaim that it does not have a duty to its consumers even in a situation as egregious as this.

However, we look forward to pursuing our case in court, will be opposing the motion in due course, and have every confidence in the judicial system."
On a final note, there was one notable difference in the latest filing.
The original motion to dismiss was provided by King's Casino, LLC, while the latest was filed by "King's Casino Management Corp, successor by merger with King's Casino, LLC."
Executive Editor US, PokerNews Podcast co-host & 2013 WSOP Bracelet Winner.