Stones Files Motion to Dismiss, Says 'No Evidence' of Cheating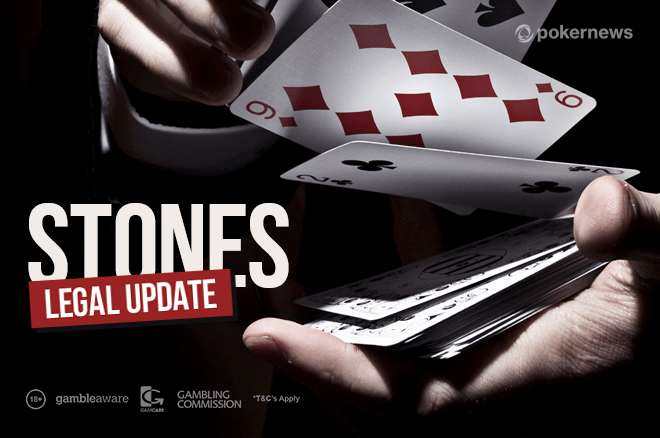 Table Of Contents
Stones Gambling Hall filed a motion to dismiss the pending civil suit against it relating to the Mike Postle cheating scandal, contending it has no liability in the matter and there is no proof cheating occurred.
"We have found no evidence that indicates there was cheating in the games in question," Stones said in a Wednesday statement to the Sacramento Bee. "Stones is confident that it will prevail in this unwarranted lawsuit."
Stones Denies Liability
In a court document obtained by PokerNews via public records search, attorney Mark Mao filed a motion to dismiss the suit on behalf of King's Casino, LLC, parent company of Stones Gambling Hall. Stones contested the fraud, negligence and libel claims against it and asked the court to summarily toss the lawsuit on several grounds.
In essence, Stones argued that it had no incentive to allow Postle to cheat and no stake in his alleged cheating. It simply provides a platform for the games to take place, and patrons decide at that point how they want to play each hand or indeed if they want to play said hands.
Furthermore, if cheating did take place, Stones contended, nobody can prove any damages because there's no way to say who would have won or how much they'd have won.
The motion also didn't hesitate to take a little shot at those seeking damages, painting them as whining losers.
"This lawsuit reflects the oldest complaint of gamblers — that their lack of success means they were cheated," it said. "Plaintiffs even tacitly concede that cheating by players harms Stones' business and reputation. It is confounding that Plaintiffs now sue Stones rather than seeking its assistance in their shared goal of preventing cheating in poker."
Another key point from Stones is the contention that California public policy bars suits to recover gambling losses after the fact.
Attorney for the plaintiffs, Mac VerStandig, told the Bee he's ready to oppose the motion.
"I find it regrettable that they have elected to portray my clients as sore or otherwise frustrated losers," he said. "But we look forward to responding to their legal contentions through the judicial process and will do so in due course."
A hearing is scheduled for April 16.
Small Update on Postle
While Stones attempts to defend itself from a multi-million dollar alleged liability in the matter, many observers in the poker world continue to wonder about Postle, viewed by most as the chief antagonist in the sordid story.
Postle, of course, was also named in the $10 million suit. At last update, he'd been accused of ducking court summons for his own defense.
While the Stones defense has nothing to do with Postle, the Bee provided a small update. Apparently, Postle has chosen to represent himself at this juncture. He hasn't responded to multiple requests by the Bee for comment, and he's been given a deadline of March 24 to file a response to the plaintiffs' suit.