Mike Postle Files, Possibly Leaks Own Motion to Dismiss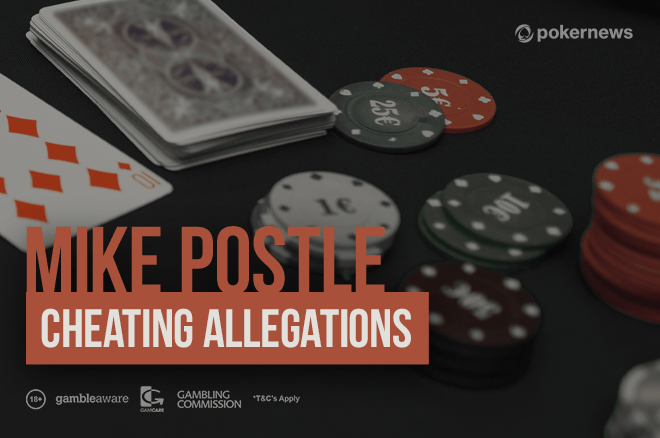 Table Of Contents
On its surface, the latest news in the ongoing Mike Postle cheating saga seems straightforward enough. Postle has filed his own motion to dismiss the civil suit against him, which could bring up to eight figures in damages from a multitude of parties.
That's a relatively unsurprising development given that Stones Gambling Hall, another defendant in the suit, opted to go the same route just a few weeks back.
However, Postle's filing comes with a twist: he may have leaked his own court documents via an affiliated website, including making some alterations to hide the fact he did so.
Postle Files Motion to Dismiss
In a filing to United States District Court Eastern District of California dated March 24, Postle requested the suit against him be dismissed.
Among Postle's contentions are that the allegations against him are simply too vague.
"The conclusion that a winning gambler is cheating is a non sequitur, though undoubtedly a common one among losing gamblers."
"Plaintiffs fail to describe any specific poker hand, with any specific Plaintiff, describing any specific fraudulent conduct, causing any specific injury," the motion reads. "Plaintiffs' Complaint alleges that Mr. Postle worked with an unidentified "confederate" through an unidentified method to secure information regarding the cards of unidentified poker players in unidentified historical games.
"There is no attempt to describe any particular hand or any particular conduct by Mr. Postle that is alleged to have comprised fraud."
Since Postle claims to be unaware of any specific instance in which he's accused of misconduct, he maintains he can't offer anything aside from a general denial.
Postle also attacked the idea that winning money in poker meant anything other than he'd been fortunate.
"Any inference of unlawful conduct drawn from the naked fact of his winning would be entirely unfounded and illogical," the filing says. "Gambling is inherently an activity involving players hoping for statistical aberrations. The conclusion that a winning gambler is cheating is a non sequitur, though undoubtedly a common one among losing gamblers."
Postle's filing goes on restate some of the arguments in Stones' filing, namely that gambling losses are speculative and unrecoverable, per California policy.
Source Under Scrutiny
As to the source of the above linked filing, interesting information has emerged.
The first hint seemed to come from Mac VerStandig, attorney for the plaintiffs.
It is peculiar @RounderLife has obtained Postle's motion, filed "late this afternoon." Counsel were e-mailed copies… https://t.co/Dvv8ak4LCN

— Mac VerStandig (@mac_verstandig)
Further reporting from Kickass Poker outlined the situation in full. Turns out, Postle altered the documents and may have posted them himself on Rounder Life Magazine.
Postle listed [email protected] as his email address in the Rounder Life file, but the copy obtained by Kickass Poker has [email protected] listed as Postle's email. That would seem to point to Postle being the behind the website, and thereby having posted his own altered copy of the motion to dismiss as a way to circulate media in his own favor.
Also according Kickass Poker, the altered filing obscures the fact that one Owen Hughes appears to be running Postle's legal defense. Previously, it appeared Postle was working in his own defense.