Settlement Finalized for 60 Plaintiffs in Case With Stones, Kuraitis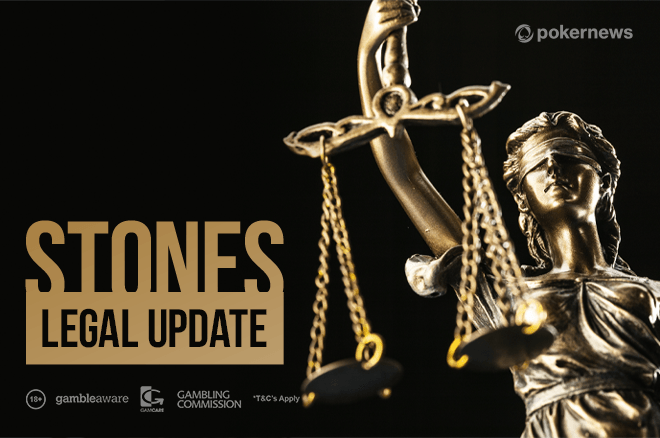 It seems a fork in the road has been reached for the remaining plaintiffs' ongoing legal battle against Stones Gambling Hall in relation to the Mike Postle cheating case.
For 60 of the plaintiffs, a settlement has apparently been reached, according to court documents obtained by PokerNews.
As the original count of plaintiffs numbered over 80, there's potential for the case to continue. However, that looks unlikely given that they'll need to find a new lawyer.
Remaining Defendants Settle
The story that dominated headlines in the poker world last fall ever since it first appeared seems to have reached its conclusion with the news of the settlement almost a year later.
While the primary story revolved around the activities of Postle, he was able to beat the rap and the only remaining defendants were the venue and house tournament director Justin Kuraitis. The presiding judge left room for plaintiffs' lawyer Mac VerStandig to file an amended complaint against Kuraitis and Stones, something he wrote on PokerNews that he planned to execute.
The primary object that seemed ripe for attack was the rake generated in the games in which the players were wronged. In the meantime, while VerStandig and his clients were allowed to plan their next move, settlement talks began and both parties have now found an agreeable middle ground.
"First, in the above-captioned case, Defendants King's Casino and Kuraitis have settled with the Plaintiffs set forth in Exhibit A," the court document reads. "The Settlement Agreement has been executed by the settling parties."
Some Loose Ends Remain, But End Likely Reached
Settlement details rarely become public knowledge due to non-disclosure agreements typically signed. Thus, the poker world will likely never know what sort of reparations were ultimately regained by Postle's victims. However, it's safe to say it's unlikely to be anything close to the roughly $250,000 he allegedly pilfered.
There is the potential for the story to continue to develop as 60 names are listed in the exhibit of those who agreed to a settlement, which doesn't quite encompass all of the original plaintiffs. The court documents states that some non-settling plaintiffs have been unreachable.
As for the others, they'll have to proceed without the counsel of VerStandig if they proceed at all. The document states he'll be withdrawing from the case no later than Sept. 11.
Reached by PokerNews, VerStandig declined comment.
VerStandig requested an extension on filing an amended complaint for the remaining parties in the case. If granted, those parties will have until Oct. 1 to file something relevant with the court.
If this is the last of the story, it hit the poker world like a lion and went out like a lamb, quietly settled in a conference room somewhere with the primary subject not even present.