Rob Yong Hopes to Eradicate Cheating in Poker With FairPlay Initiative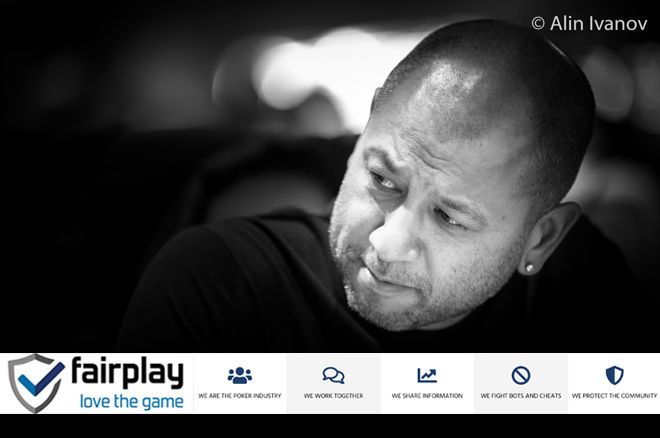 Rob Yong has set his sights on eradicating cheating in poker by having his casino and partypoker become the founding members of the FairPlay initiative.
The owner of Dusk Till Dawn casino in the United Kingdom and a key partner of GVC Holdings, owners of the partypoker brand, revealed his vision for FairPlay to Poker Industry Pro ($).
Yong is quoted as saying, "I founded FairPlay to encourage online poker sites, live poker tours, and casino card rooms to collaborate by sharing information on customers that they have caught cheating. For example, using bots, collusion, multi-accounting, or ghosting."
FairPlay has been soft-launched with Dusk Till Dawn (DTD) and partypoker being the first two members to sign up. Yong is heavily involved with partypoker having hosted several of the online poker site's live events at DTD in the past, being part of the partypoker LIVE tour where John Duthie is the tour's President.
Ecology changes made at partypoker under FairPlay banner
It was Yong who was the spokesperson for the recent raft of changes at partypoker, which were launched under the FairPlay moniker. Jun. 17 saw partypoker make sweeping changes to its online poker software that included prohibiting the use of Heads-Up Displays (HUDs), banning the majority of third-party software, the removal of downloadable hand histories, and forcing its entire member base to change their alias to render any databases players may have obsolete.
Under FairPlay, members would have access to a blacklist of banned players that would be updated within 24 hours of a player receiving a ban from a live casino or an online gaming site.
Similar initiatives outside of poker
Similar projects exist away from the poker world. Several major sports betting sites, including the Betfair Betting Exchange, share data of wagers placed on sporting events around the world. Should any strange betting patterns emerge, such as a lot of money being placed on a particular outcome of an event that would usually attract little to no interest, the betting market is canceled before an investigation is launched into possible corruption.
The ever-growing Esports community has The Esports Integrity Coalition (ESIC) whose mission statement is "to be the recognised guardian of the sporting integrity of esports and to take responsibility for disruption, prevention, investigation and prosecution of all forms of cheating, including, but not limited to, match manipulation and doping."
While Yong is unlikely to meet any resistance from fellow operators and even competitors, there is a legal minefield to cross before the project call fully get off the ground.
GDPR is a massive stumbling block
The General Data Protection Regulation (GDPR) was implemented on May. 25, 2018 and will be the biggest stumbling block for FairPlay. GDPR protects data and privacy for all individual citizens of the European Union.
Under GDPR, any processor of personal data has to disclose any data collection and clearly show the purpose for the data, how long it will be retained for, and whether it is shared among third parties. You will no doubt have seen a raft of pop-ups on websites you visit asking you to accept cookies.
EU citizens have the right, under GDPR, to receive any data a processor has regarding them and has the right to have this data erased in certain conditions. This part of the regulation is known as a "right to be forgotten" and protects the privacy of citizens. One would imagine that anyone discovering they are on a blacklist for cheating would want this data erasing and they would likely be entitled to it removing. Yong believes that anyone caught breaking the Terms of Service of a site or venue may not be protected under GDPR.
GDPR scuppered previous attempts
It is this legal red tape that prevented a similar initiative failing previously. Managing Director at MPN, Alex Scott, told Poker Industry Pro that MPN tried to launch something similar to FairPlay many years ago. While there were no shortages in gaming companies declaring their support, Scott revealed once companies begin delving into the legal matters, the initiative "gets very complex very quickly" and stated that GDPR makes it impossible to share any meaningful data.
Penalties for breaching GDPR can be severe with fines of up to €10 million or up to two percent of the annual worldwide turnover of the company, whichever is greater. Using GVC's previous year's financial results, a fine of more than £58 million could be possible.
One thing is for sure, Yong is determined to get FairPlay off the ground, and if Yong is anything, the DTD owner is tenacious and sticks to his guns.
'fairplay' launches soon - a non profit independent org connecting online & live poker operators who commit to shar… https://t.co/lDuzZmhTO7

— Rob Yong (@rob_yong_)