Steven Van Zadelhoff Talks Winning WCOOP Main Event, Future Plans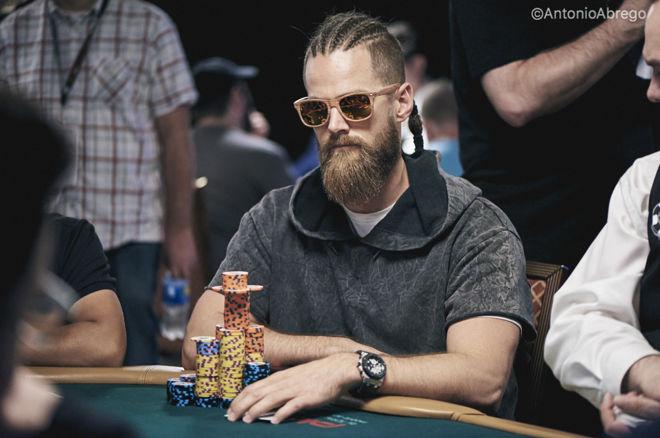 On Sept. 26, 2017, Steven "SvZff" van Zadelhoff won the 2017 World Championship of Online Poker Main Event, besting a field of 2,183 entries who put up $5,200 each. The 38-year-old Dutchman, currently residing in Malta, earned the biggest score of his 15-year poker career and cashed an astonishing $1,624,502. We caught up with Van Zadelhoff and talked about his victory and goals for the near future.
PokerNews: First of all, congratulations! How did the WCOOP go? How were your results before the Main Event?
Steven van Zadelhoff: It wasn't going great before the Main Event started. I had dropped about $40,000 in the weeks before, which can happen when you play the WCOOP. That played a role in selling off a large percentage of my WCOOP Main Event. Although I was behind, I did feel great coming into the Main Event and was excited to play it. Day 2 of the tournament was probably the most ridiculous online poker day for me ever. I went from around a stack worth $10,000 to a stack worth around $1.1 million in equity. That's totally ridiculous!
You've been around for such a long time and have booked many great results. Yet, this moment, in this tournament, being this deep, and then having this kind of fortune at your side, this is what you never experienced before. How did that make you feel?
It's a dream. It's truly a dream. I've been around for awhile (Van Zadelhoff has been a professional poker player for 15 years), but that doesn't mean I felt I deserved this kind of success. I've had a couple of years where I wasn't as good as I am now, and my results reflected that.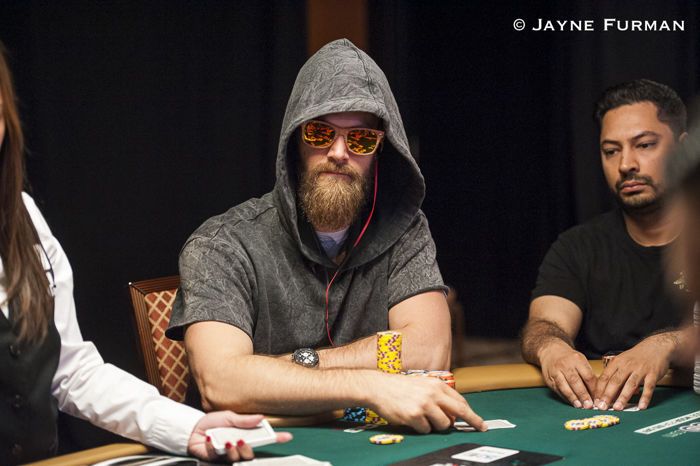 In the past few years, I've worked really hard. Due to all the hard work, I'm convinced I have a strong edge in nearly all the tournaments I'm playing nowadays. When you have that feeling, that's when you're hoping for a nice success. But to achieve this victory, that's ridiculously awesome.
To be fair, nobody deserves this, literally. You can't have worked hard enough in poker to deserve one million in equity. It's impossible. Even when you're the best in the world. It's simply ridiculous.
"You can't have worked hard enough in poker to deserve one million in equity."
The first day went okay, then from there on you went on a tear towards the final table. Did the tension get to you on your way there?
I didn't feel any tension at all because of the mental process I've been through. Even if I would've lost the last coin flip of the tournament and lost around half a million in equity in the process, it happens. It happens in your career, and it will happen again. Obviously, I was hoping it wouldn't happen in this case.
The tensest spot was near the final table when I flopped bottom set. The most dangerous opponent at the table, who had position on me, bluffed off around 8-9 million. It was a spot where I expected to be good often, but it would've gotten tense after that had he turned over a better hand.
After that pot, it got far less exciting. With the massive chip lead, your chances at the title get a lot bigger, and the chance you fail also gets a lot smaller as there's not one single pot that can end it all. That takes away quite a bit of the tension. Having the chip lead is something I can recommend to everyone.
You finished off the second day with a monster chip lead. How was the period between that and the start of the final table? When we talked on Whatsapp, you had just realized you had sold and swapped more than intended. You weren't happy, to say the least.
I was finished for the day and slept around 5 to 6 hours. When I woke up, I found out I swapped more than I intended to. That was a massive blow.
How did you find out? Did somebody tell you: "Hey, did you get my percentage too?"
Shortly after waking up, I realized I might not have booked a swap in properly. I went to my computer to check it, then saw a Skype message from somebody else that I had also swapped a piece with. I looked back at my list and realized my mistake right away. I made the mistake earlier when I was in a stressful situation and ended up booking the swaps in.
It is as it is, although it took me several hours to get over it. I've made many mistakes in the past and negative thoughts started creeping in. Thoughts like 'not being worth it', which is not part of a healthy learning process.
"When I woke up, I found out I swapped more than I intended to. That was a massive blow."
I called Kenny [Hallaert] and several other people, which helped me a lot. Then I had a mental coaching session with Jared Tendler to get my head straight again. After that, I laid down for half an hour and felt great again. It definitely added to my attitude being "F*ck it! I'm going for everything now!"
The big payjumps at the end seemingly didn't matter to you, as you even made the classic "winner takes all?" joke. Was there no deal consideration on your part?
No, that wasn't going to happen. The title was more important to me than the money, also because I had a relatively low percentage of myself. I didn't want to give up equity as I was the one putting them under pressure. With my massive chip lead, I had a chance like no other to use it. I don't think the other players would ever give me a deal that would reflect what I had in mind. They probably had to offer me $100,000 more than ICM for me to consider it.
In the final hand, you held ace-jack against ace-deuce and flopped a jack. On the turn, it was already over. What was it like after that?
I let out a big victory cry and got a ton of messages. My friends in Malta had a bottle of champagne waiting in town and I visited them shortly after. In the following days, I received some national Dutch media coverage as big news outlets picked up on it.
This is how we celebrate big wins! About 2.4 million in WCOOP 2017 cashes here at the table! @svzff… https://t.co/M3NRaTU3CV

— Shirley Ang (@poolshir)
Has it led to anything else besides media attention?
I've got a lot of requests and actually had to cancel some interviews because I simply didn't have the time for it. Sponsor-wise, I haven't gotten an offer yet, but that's not easy to get these days. If partypoker would come along, that would be amazing. I'd love wearing a partypoker patch for the next few years and I'm convinced I could be a good ambassador for them.
Anyway, I'm here, I'm visible, and if they think the same way, they know where to find me. If it doesn't happen, that's fine as well, as I can focus optimally on my own game.
Speaking of focusing on your game: when Kenny Hallaert reached the WSOP Main Event final table last year, he received coaching from Fedor Holz. You're very close friends with Hallaert and was in the audience when he made the November Nine. Did Hallaert's coaching from Holz help your game in any way?
I've heard from Kenny what they talked about and, obviously. That helped my game a bit as well. These are concepts that have also been taught by Steffen Sontheimer, for example, who broke through this year. Kenny's results have improved dramatically after the 2016 WSOP Main Event final table, where the coaching played a big role. Part of that knowledge got passed on to me.
It's not just that, though. I've also watched countless videos and talked about an insane number of hands with a lot of players. Basically, I'm stalking everybody to talk about hands. There's also a lot of mathematics involved. Come to think of it, it almost feels like a job.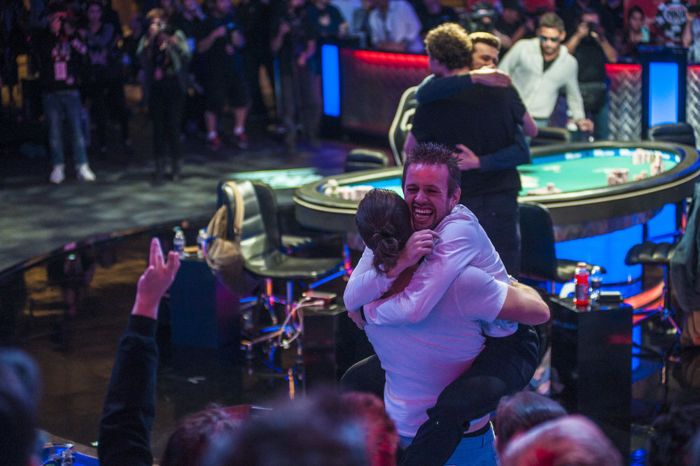 With all that work and now a big result, no retirement plans yet?
No, I have to keep going for a while, but that's no punishment. I simply love doing this. I'll keep doing what I'm doing and I have faith I'm up for a couple of great years with hopefully some big victories down the line. I'd love to win a WSOP bracelet, for example. The next step would be to move towards financial independence. That is, if I'm not screwing it up, of course, which I'm prone to do from time to time.
"I'm ready to crush some live tournaments!"

Will poker keep being your main focus? Or are you just putting everything in Bitcoin?
I've invested some in Bitcoin before they made these recent jumps, so I'm at a nice plus there. It's not like I invested in it two years ago, but I have some money in it. I'll also remain on Malta for the foreseeable future; I've found my success setup and should keep up with the routines.
I've promised Kenny I'd travel with him to the Aussie Millions in January if I'd make a big victory. Obviously, Kenny texted me the day after the win: "Can I book it yet?" That means I'll be going back to Australia. I'll also be in Punta Cana for the partypoker Carribean Poker Party and am looking really forward to that. I'm ready to crush some live tournaments!
Thank you, Steven, we'll be seeing you there!
Nice! We'll have a celebratory beer!
WCOOP-79-H: $5,200 NLHE Main Event Final Table Results
| Place | Player | Country | Prize |
| --- | --- | --- | --- |
| 1 | Steven "SvZff" van Zadelhoff | Malta | $1,624,502 |
| 2 | Joshua "joshuah333" Herman | Canada | $1,173,713 |
| 3 | Bernardo "Machadada RS" Rocha | Brazil | $848,016 |
| 4 | Alexandre "Cavalito" Mantovani | Brazil | $612,697 |
| 5 | JeremiieLand | Austria | $442,677 |
| 6 | Georgios "Geokarak" Karakousis | United Kingdom | $319,838 |
| 7 | Heikki "Kekkhou" Piira | Finland | $231,085 |
| 8 | romanooo64 | Thailand | $166,961 |
| 9 | Michael "imluckbox" Addamo | Thailand | $120,630 |
Also worth checking out are Steven van Zadelhoff's video with 'bencb789' where they talk about the most important hands from the WCOOP victory, and the poker podcast with Joe Ingram.
Looking at this pic and the results of the last couple of weeks. Which player wasn't paying attention when… https://t.co/LHblAciJIX

— Kenny Hallaert (@SpaceyFCB)
Everybody needs an account at one of these online poker rooms! They're the biggest, the best, and we get you the best poker bonuses. Check out our online poker section for details on all the online poker rooms around.