DraftKings Picks and Strategy for The U.S. Open

Dustin Diez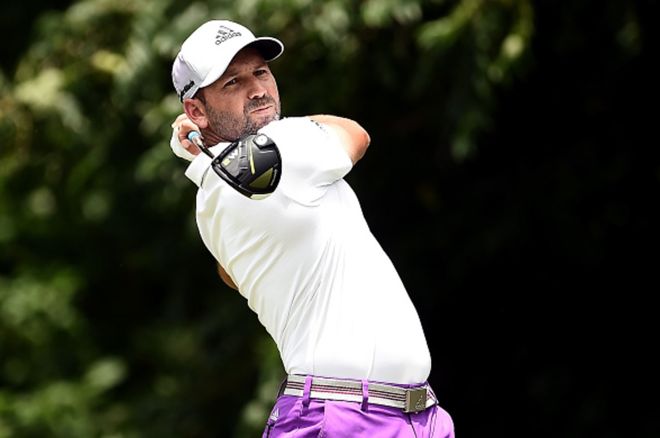 It's that time again. Major Championship Week.
The world's best golfers head to Erin Hills in Wisconsin this week for the 117th U.S. Open. But forget what you think you know about the USGA and the U.S. Open setup because nobody knows what they are going to do for this one. There is chatter about greens running 13 on the stimp due to the slight slopes of the greens around where the pins will be (not counting the severe run offs). There was other chatter about not wanting to burn them out like Chambers Bay which would leave them closer to 12 on the stimp.
The fact is, nobody knows how they will set the course up as the yardage can be anywhere from 7,600 yards to 7,761 yards, depending on what tee boxes are used. There could be two drivable Par 4s, or there could be none. They could make three Par 5s reachable or only one. It is all in the hands of Mike Davis and the USGA.
We do know, however, the course will be in phenomenal shape and it will definitely test the best players in the world. I created a spreadsheet like I was playing a practice round and mapped out the course which is below. Hope it helps you better understand the course.
Key Stats: Birdie or Better % (BoB%), Par 5 Scoring, Strokes Gained: Approach (SG:App), Par 4 Scoring, Strokes Gained: Off the Tee (SG:OTT).
Here's a look at some of our top fantasy golf picks on DraftKings this week, along with some sleepers to consider when rounding out your lineups.
Top-Tier Plays
Justin Rose ($9,800)
Justin Rose is one of the best all-around players in the game of golf. He is one of the best ball strikers on tour every year and has recently taken that to another level. He ranks 8th in SG:OTT while ranking 16th in GIR. The Gold Medalist has been filling up his scorecards with circles and it shows in his No. 6 ranking in BoB%. He dominates Par 5s, ranking 19th in Par 5 Scoring, and he annihilates Par 4s ranking 4th. Rose finished-runner up at the Masters this season and followed that up with a disappointing 65th-place finish at The Players. He played overseas for his last outing three weeks ago before resting his sore back and placed 12th in the BMW PGA Champ. He will be refreshed and looking to bounce back from The Players disappointment.
Sergio Garcia ($10,000)
You've probably heard the saying, "Wait 'til he wins one." Well now we will see how that statement holds for Sergio. He finally got the monkey off his back by winning The Masters in April but hasn't been in contention since then with his best finish being 12th at the Dean and Deluca three weeks ago. He hasn't shown that fire he had at The Masters, but he may just be saving that for this week. He has been close at the U.S. Open before, finishing in the top 10 three times in the last eight years, but has yet to break through in the second major of the year. Sergio, like Scott, scores well on the 5s and Par 4s, ranking 9th and 16th, respectively. He ranks 2nd in SG:OTT and 7th in GIR.
For those small amount of times he misses greens, he is a wiz with his short game, ranking 17th in Scrambling. Sergio finally has the pressure off of him to win a major and can now go out and have fun. Look for him to smile all the way to the front page of the leaderboard on Sunday with a chance to win.
Value Play
Adam Scott ($8,800)
Scott is known for having the best swing on tour. He is also known for his incredible ball striking. On the flip side, however, he is known for losing all confidence in his putting after being forced to switch from his broom stick in 2016 (he switched in October 2015 to get a feel).
His best year came in 2013 when he won The Masters, finished T3 in the British Open and finished T5 in the PGA Championship, all while putting with the long putter. It seems like he may have found something that works for him now as he is on pace to have his second best putting season of his career.
When Scott finds a putting a stroke it's normally lights out for everyone else, but this year has been different. Although he has four top 10s in 11 events this season, he has not recorded a top 5. He has struggled in proximity this season, mainly being with his wedge play as well as Par 5 Scoring. After digging more into those areas we found that he is trending upward rapidly in all those stats. This could be a perfect week for Scott to hoist another Major Championship trophy and his price is perfect to fit into your lineups.
Others to Consider: Henrik Stenson ($9,300), Brendan Grace ($8,600), Justin Thomas ($8,300), Bernd Wiesberger ($7,100), Francesco Molinari ($7,000), Marc Leishman ($6,700)
Everybody needs an account at one of these online poker rooms! They're the biggest, the best, and we get you the best poker bonuses. Check out our online poker section for details on all the online poker rooms around.