Martin Jacobson Playing the Long Game in Las Vegas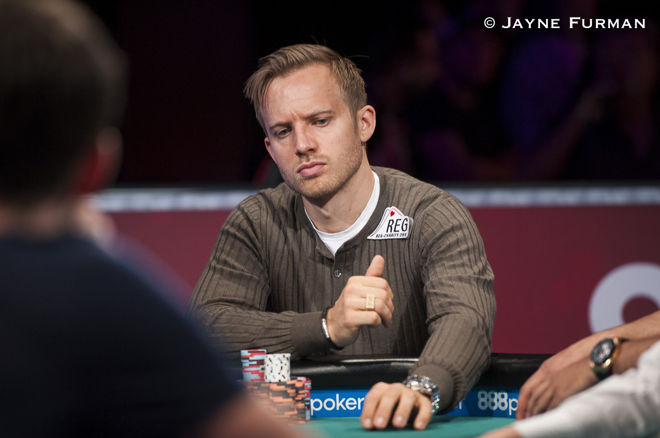 Three years ago, Swedish poker pro Martin Jacobson won one of the most dramatic final tables in recent years in the 2014 World Series of Poker Main Event. Jacobson entered the final table second to last in chips but made a valiant comeback to secure poker's most prestigious title along with the $10 million prize.
This year, Jacobson has already enjoyed two final tables already and is planning for a deep run in Main Event when he plays Day 1a on Saturday. He told us all about his summer so far and how to play the long game in Las Vegas.
"I had a great start when my teammate and I got sixth in the tag team event and the second tournament I played was the Big One for One Drop where I came sixth again," said Jacobson. "After that, I've not done too much except a few min-cashes but I'm pretty excited about the Main Event.
"Taking a short break and being able to come back fresh and motivated is important."
"It's hard to plan for the whole World Series. You want to play as many events as possible, but you also don't want to sacrifice your health and how you're able to play. If you feel you're getting burned out, you need to late register, because I think that's better than skipping them. Taking a short break and being able to come back fresh and motivated is important."
Jacobson has hardly been alone all trip. He has his girlfriend by his side and even spent time with family to keep the feeling of being at home throughout his time in Las Vegas.
"It's been so good to have [my girlfriend] here. My sister was here for a few days, we celebrated my birthday and went to Los Angeles for a few days. In such a long tournament series, that's so important. To have fun with friends and family as well as playing is important."
Many of his peers have spoken to us in recent weeks about the winners of recent WSOP Main Event. It's no exaggeration to say that of the players who have won the most prestigious tournament in poker in the last decade, Jacobson's name comes up time and time again as the one who deserves recognition.
"It's a huge honor to be considered one of the stronger winners," Jacobson said. "It's probably because of work I put in. People were really impressed by the comeback and how things played out because I didn't come in with a huge chip lead and just finish it off. I wasn't a huge favorite coming into the final. Things weren't going so well, but I stayed patient and then I got all those re-shoves through. I think that impressed a lot of people and it worked out perfectly."
Jacobson is famous for running multiple simulations before the November Nine and putting in months of solid preparation for the most important game of his life. He noticed the value in his odds even if he didn't back himself other than with that preparation.
"Nothing happened identically to how it played out, but I think I won two or three times and had a couple of second place finishes out of 15-20 play-outs. It was good practice. I thought that the opening odds on me [winning outright] were pretty good, then I guess people weren't betting on me so they got worse! A lot of times, these sportsbooks don't really take player skill into consideration. They just look at the chip stacks and price the odds accordingly before juicing it up a little bit. I wasn't betting myself - I had enough on it - but some friends of mine did, and I liked my odds."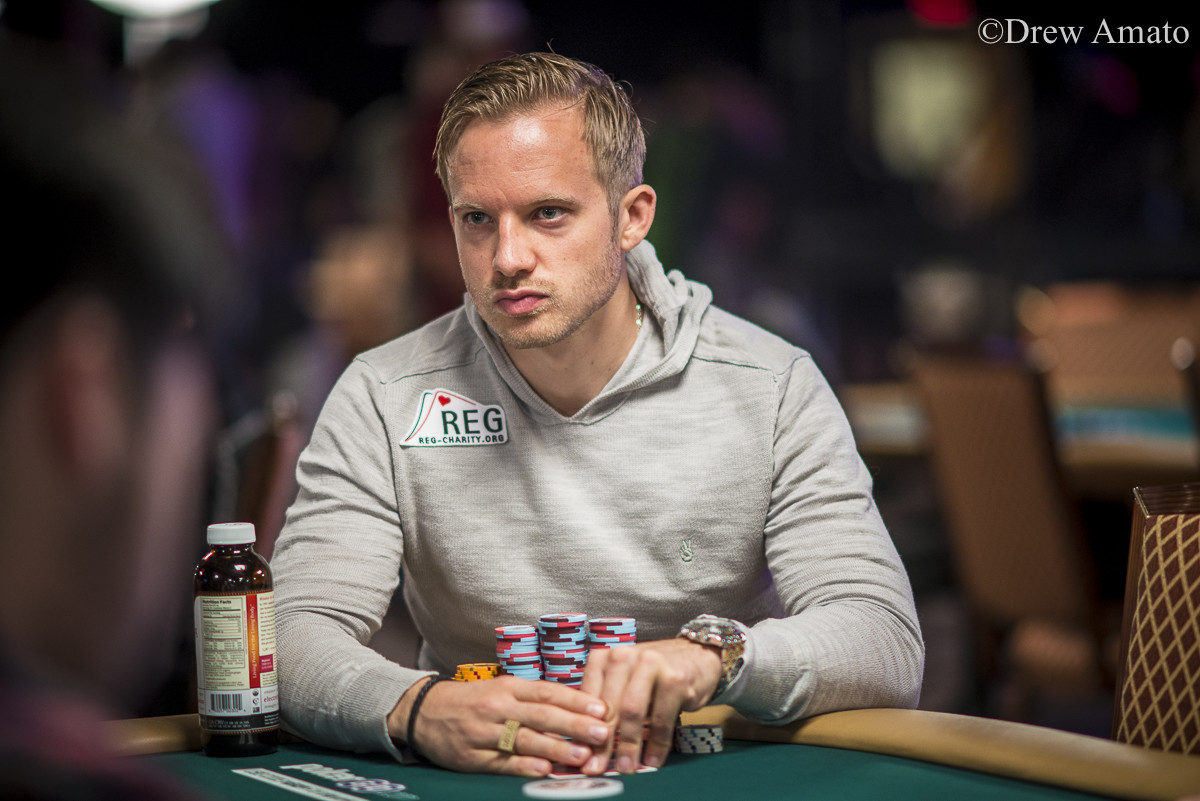 This year, Jacobson has declared his intention to play Saturday's Day 1a, for two reasons based on logic and luck.
"I've only played Day 1a once and that was the year I won it! I guess I'm a bit superstitious but I like the extra rest day too. You get two days off and then a day between Day 2 and Day 3 as well. It's a smaller field, which I prefer too. It's such a long tournament. The reason Day 1c is so big is that there are preliminary tournaments all the way up to the Main Event, so people can feel a little bit burned out or they left town and went back home for a few days. They return and might think to play Day 1c because it's optimal because you get more rest leading up to but I prefer to play Day 1a straight away and then get an extra day of rest in the tournament."
Table draw is often overlooked by those who don't sit down at the felt, but professionals know how huge a factor it is in any multi-table tournament.
"It's very important. I was pretty fortunate in 2014, but it's so much variance. Last year for example I got seated at the same table as one of my best friends who I happened to back. I backed one player in the whole tournament and we happened to sitting on the same table on Day 1c. Erik Seidel and [John] Racener were there too, so it definitely wasn't the starting table I dreamed of. You've just got to be able to play at whatever table you get seated at. You can't waste too much energy on it because it's out of your control."
If 2017 has been the year of anything in poker, it may be clean living. Players such as Bryn Kenney are well renowned for having turned their attentions to their physical and mental well being. Jacobson has long been an advocate of clean living.
"I backed one player in the whole tournament and we happened to sitting on the same table on Day 1c."
"It's really important for me personally, mainly because I'm so used to it now. If I wasn't to take care of myself, then I would definitely feel a huge difference. But it's such a long tournament, as most Main Events are, but whatever you play, you've got to treat it as a profession and a sport. You have to make all the right choices and make sure you're in the best state of mind and physically."
The end of each Day of the Main Event is a crucial period for the best in the business, when they can take advantage of those who haven't put in the same preparation.
"I think that's what I've noticed in those last levels. I've seen people sleeping the last hours of a tournament day. They have an energy drink next to them and they're falling asleep. Also, if you have an energy drink at the end of the day, how are you going to be able to sleep and wake up at 10 a.m. the next day to be fresh for Day 2? You've got to plan your days accordingly and not overdose on caffeine."
Jacobson is realistic to know that reaching another Main Event final table is always going to be a tough ask. Like always, however, he's prepared for the long haul. If he runs deep, there won't be a player in the field in better condition to play the long game.
Jacobson will be competing with 888poker's 8-Team during the WSOP Main Event. For more information, click here.
Everybody needs an account at one of these online poker rooms! They're the biggest, the best, and we get you the best poker bonuses. Check out our online poker section for details on all the online poker rooms around.