Moving to a Foreign Country for Online Poker or Sports Betting: The New Normal?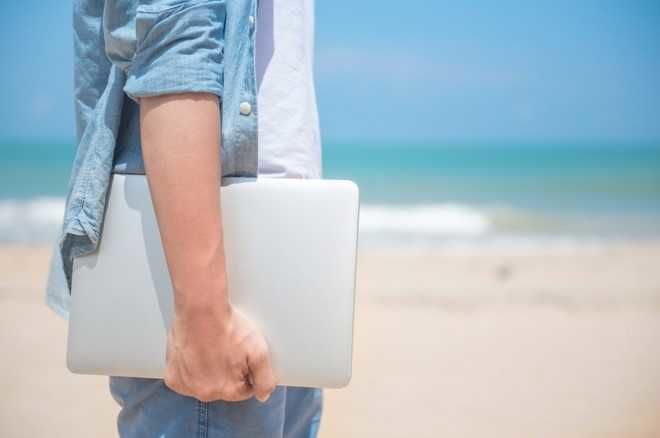 When 'Black Friday' rocked the online gaming world to its core back in 2011, poker novice and avid traveler Kristin Wilson found a silver lining. As an expat residing in Costa Rica – the unofficial capital of offshore gaming at the time – she had a unique perspective on the situation:
"I remember poring over the DOJ report. All I could think was – it could be years until this mess is sorted. People will need to leave the US to get back online, but how would they know what to do? I decided to create a way for them to get set up in a foreign country, virtually overnight."
That somewhat controversial, unconventional solution came in the form of Poker Refugees, the first travel and relocation company created specifically for online poker players whose career and livelihood were impacted by gaming regulation.
During the first year, Wilson and her global team relocated nearly 150 poker pros to locations north and south of the border, like Canada, Costa Rica and Mexico.
Seven years and more than 600 relocations later, Wilson is now helping gamblers travel to more than 20 countries around the world.
The type of person drawn to the lifestyle has also evolved. At first, most 'poker refugees' were the young internet poker "wizards" from the US who could drop everything and leave. Today, more than half are from Europe, Canada, Asia and the Middle East. The typical age of her clients shot up from 21 to 30 through retirement age. She even added a specialized service for sports bettors called Sports Refugees, based on demand from beyond online poker.
Who are the people leaving their home countries to gamble online?
Many of the youngest players ended up as poker pros exiled in paradise. Today, people of all ages and backgrounds, even recreational players and Twitch eSports streamers, may want to move strategically for a short period to try things out or just to travel for fun.
Simply put, while some people still move because they have to, others move because they want to.
Online gaming aficionados have realized that they can make money from anywhere on their laptops, just like any other remote worker.
"They are joining the millions of others in the 'digital nomad revolution' and it's paying off. People can decrease their living expenses or change their tax domicile while accessing the best international sites with the lowest odds, biggest tournaments and deepest player pools. It's almost like, why wouldn't they move if they can?" says Wilson.
The 3 Main Reasons Why People Relocate for Online Gambling
U.S. REGULATION: The U.S. still hasn't regulated online gaming except in states like Nevada and New Jersey. This means that American players are still isolated from the global market. Depositing and withdrawing on illegitimate US-facing sites can be an expensive, risky burden and earning potential is limited comparatively.
INTERNATIONAL REGULATION: Countries worldwide continue to regulate or restrict online gambling, which tends to adversely affect online professionals. Examples include: Portugal, France, Spain, Italy, Greece, Israel, Australia and more. Major gaming sites may also leave local markets preemptively if a country is considered a "grey area", leaving customers behind.
OVERALL QUALITY OF LIFE: Some people have voluntarily elected to take more control over their lives by moving to a new country. They may want to escape the 9-to-5, find more meaning, discover adventure, experience foreign cultures, meet new people, move to a better climate, lower their cost-of-living or implement a tax strategy, among other benefits.
Day in and day out, Wilson continues helping her clients travel around the world to do what they love the most: play poker or bet on sports. "Many people tell me this service is 'too good to be true', but it's the real deal. I empathized with their situation and just wanted to help them."
Her clients tend to agree. One poker player added, "With no idea where to begin, Poker Refugees made moving to a foreign country seem like something I have done several times before. They ensured a seamless transition so I could focus solely on studying and grinding, saving me an extreme amount of time. Simply put, they are awesome."
Some of the services offered:
Travel planning and logistics
Housing, rentals, internet and utilities set-up
Budgeting, banking & e-wallets
Concierge, translation, transportation and administration
Helping customers save time, money and headaches synonymous with international travel and relocation
If you are a gambling enthusiast interested in traveling or relocating abroad, make sure to contact Poker Refugees or Sports Refugees.