Satellite Sensations: 888 Qualifiers Mixing it Up in Main Event Day 1C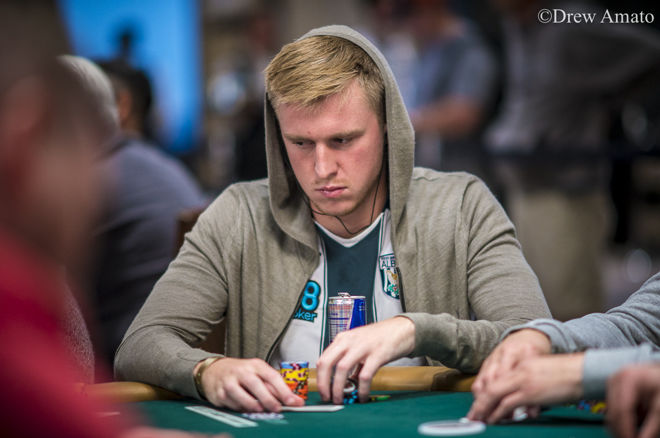 Day 1C of the World Series of Poker Main Event could be coined 888poker Day, as the official sponsor of the WSOP flew in 94 qualifiers from around the world to the Rio. As action got underway on Monday, those on Team 888 were looking for their own shots at some big cash and big poker hardware. PokerNews caught up with a few of those in the field.
Expat Poker Pro
888 qualifier Alex Jennings (pictured above) comes to the Rio from Costa Rica by way of Birmingham, England. For the last two years, he's been calling the Central American country home as he plays poker online full-time with occasional trips mixed in to the beach and mountains.
"I chased the sun because the weather sucks over in England," he says. "Costa Rica's a beautiful country and I'd recommend it to anyone."
After the second break, Jennings hadn't made too much progress, but was pleased with how things had gone so far.
"It's going okay, I've got about a starting stack," he said. "My table draw's okay – a couple of good players, a couple of bad players. I'm feeling good."
In Vegas for two and half weeks, Jennings has played a four others events and cashed in two for $5,446. Away from the table, he enjoys playing soccer and hitting the gym.
While in Vegas, Jennings also got away from poker for some fun at Top Golf and attended Saturday's big UFC 213 fight night at T-Mobile Arena that saw middleweights Robert Whittaker and Yoel Romero battle it out. Whittaker won a unanimous decision and the title.
"It was my first time to go to a fight, and it was great," he said.
As the Main Event continues, Jennings was hoping for a little more fun with a deep run into the money later this week.
Giant Killer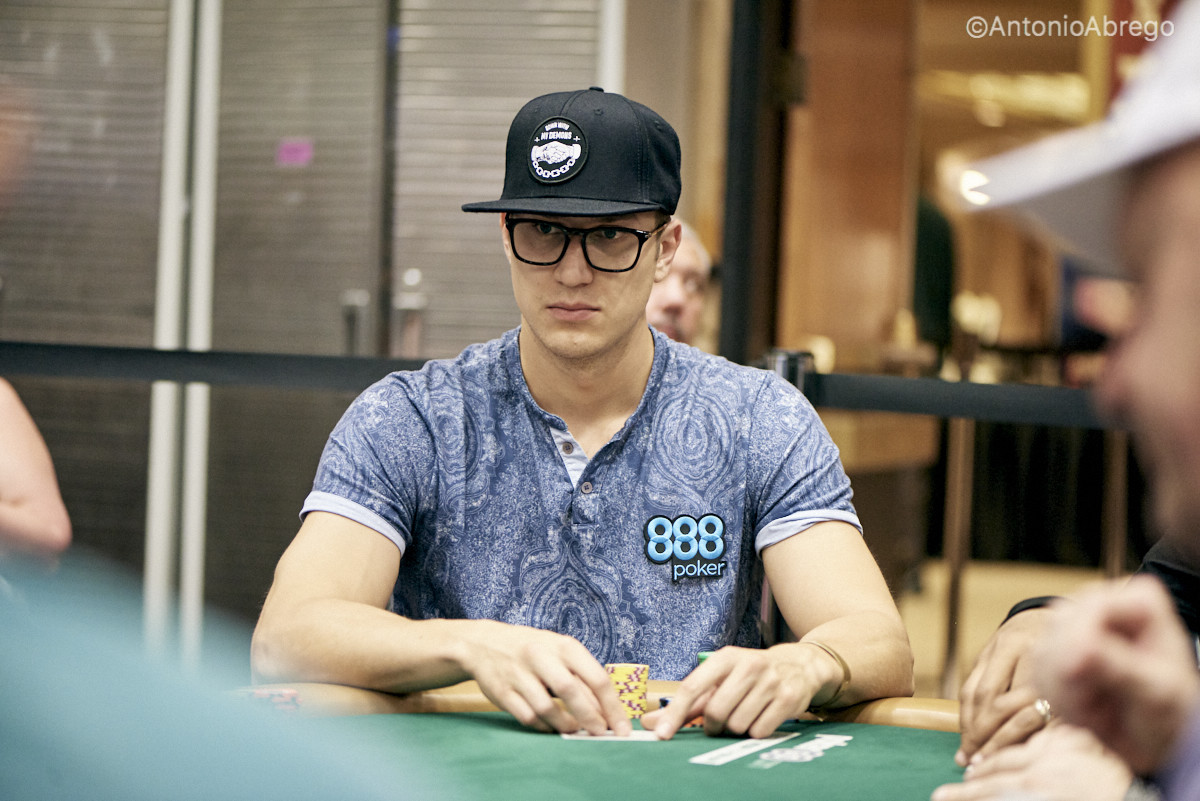 All the way from Riga, Latvia, Martins Kleins parlayed a win in a $160 satellite into another win in a $1,000 satellite – and is now seated among those in card-playing combat in the Day 1C. Poker is his full-time job and has several big finishes online and in live tournaments. After the third break, he had a decent stack.
"Things have been very good," he said.
Kleins has been playing poker in Vegas for a month and has two six-figure cashes at the WSOP – one a very nice result.
"I finished fifth in THE GIANT," he said. The win brought him a cash of $75,752, and his lifetime total now tops $113,000. He also added a 17th-place finish in the $1,000 event on July 3 for $10,092. When not playing, he enjoys sports like beach volleyball and snowboarding – and hopes his competitive instincts carry him to a third WSOP cash of the summer.
Renaissance Man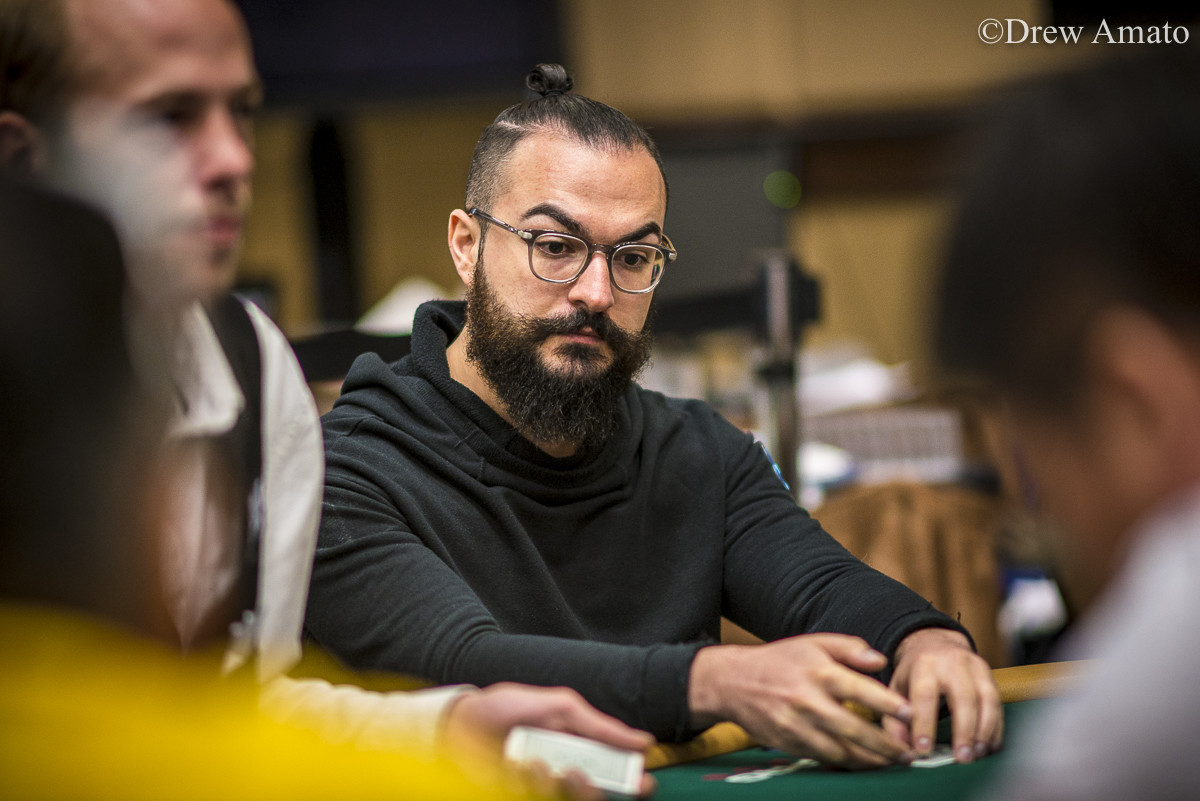 New York's Zachary Korik is no stranger to WSOP success. He has $193,348 in series winnings and $925,000 overall. His biggest win and title was the EPT-Monaco Grand Final €5,300 No Limit Hold'em for $199,337.
"I'm playing really well, pretty confident," he said after the second break with around 35,000 chips. "But the chip count's not exactly where I want it to be. I've just been losing a lot of little pots with the second-best hand every time."
Korik won a $1,000 satellite on 888 to win his way into the Main Event. He's been in Vegas a few days, but said he's "been playing less poker than I should." Away from the poker table, he enjoys chess, traveling, food, and wine — a modern renaissance man.
"I've still got a lot to learn, but you've got try everything to get there," he said.
There was still plenty of time in the day for Korik to grow his chip stack.
First-timer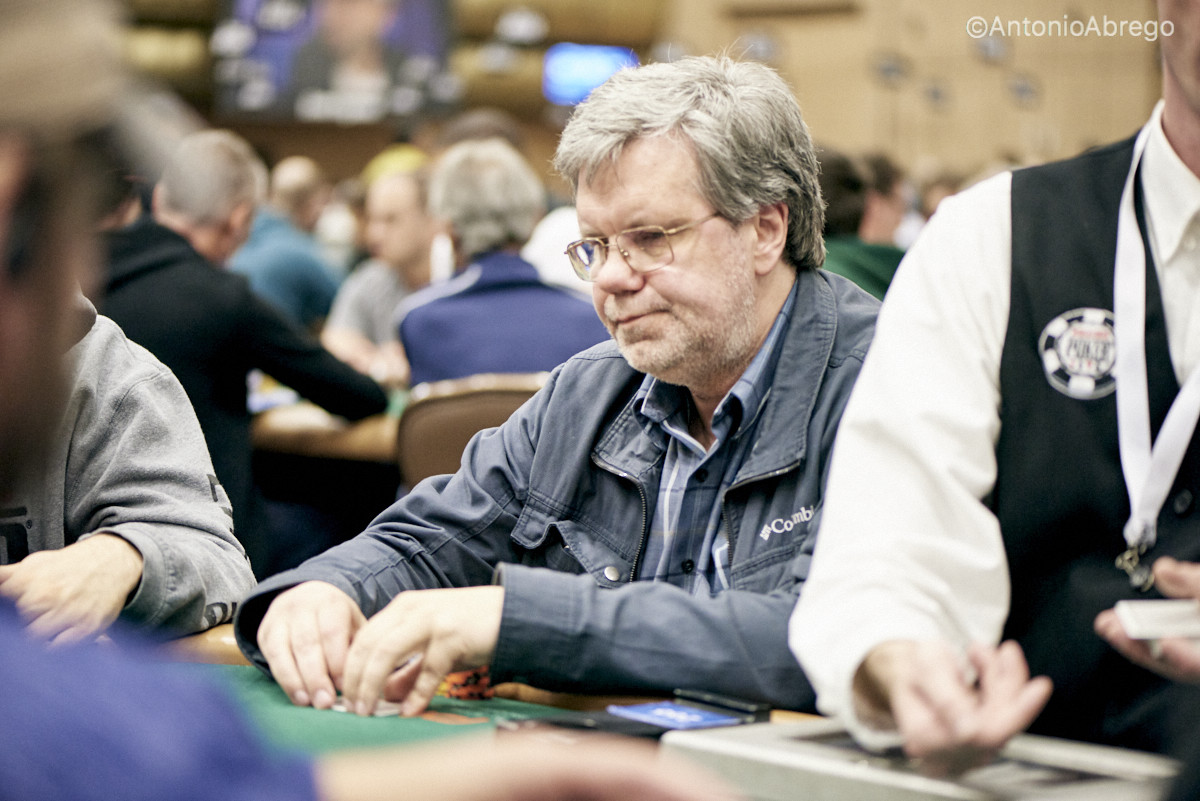 Ants Olev had an average stack as the third break finished up, and was looking run it up more. A businessman from Estonia, he qualified on 888 and has several smaller cashes in tournaments back in his home country.
In 2103, Olev notched a win in the Olympic Summer Festival €350 Main Event in Tallinn (Estonia's largest city and capital) for $12,032.
"Vegas is good," he said. "It's my first time in the U.S. and I'm enjoying it."
A nice cash would make for a truly perfect first trip to America.
Firing the Last Bullet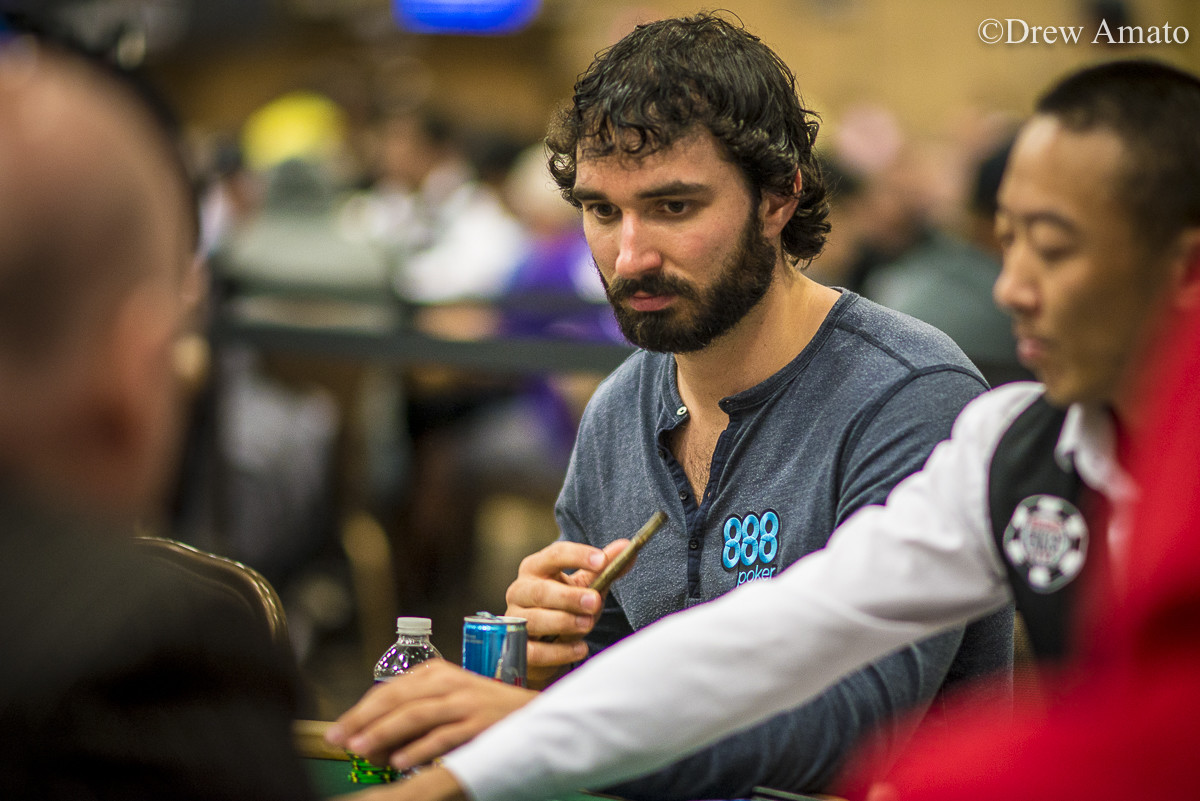 Canadian Jonathan Schaler had an interesting qualifying run to make it to Las Vegas. 888 offers $160 satellites and one out of every nine players qualify for a $1,000 satellite. In the $1,000 satellite, one out of every 14 then wins a package to the Main Event. For Schaler, his trip came down to the wire.
"I won six in a row of the $160 satellites, and then I lost five in a row of the 1Ks," he says. "And then on my sixth 1K, which was like the last satellite to the Main Event, I won that one."
In Las Vegas since July 6, Schaler has been playing plenty of cash games and having some fun. How was his day of action going so far?
"It's going okay, just battling to stay around the starting stack," he said just after the second break of the day. With long levels and plenty of patience, his goal was to start building it up.
Everybody needs an account at one of these online poker rooms! They're the biggest, the best, and we get you the best poker bonuses. Check out our online poker section for details on all the online poker rooms around.