Taehoon Han Wins PokerStars Festival Korea Main Event (₩83,130,000)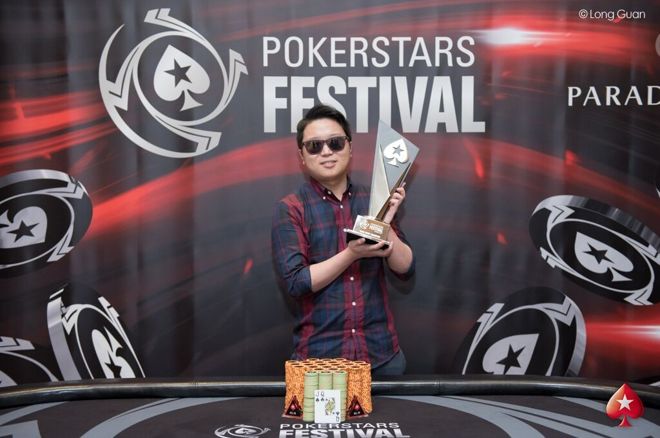 Almost the whole way through PokerStars Festival Korea Main Event, the story looked like it was going to be Yuki Ko dominating from start to finish at Paradise City Hotel & Resort in Incheon. The very aggressive Korean, who makes his home in Japan, bagged the chip lead after each of the first two starting days and went into heads-up play with Taehoon Han holding a vast experience edge.
Han had a slight chip lead, but with just about $8,000 in live cashes to his credit against a man with almost $300,000, he didn't appear to be the favorite.
Perhaps he felt that way too, as after he eliminated a short-stacked Weikuo Hsiao in third, he immediately asked Ko if he wanted to discuss a deal. The two looked over the numbers briefly but couldn't come to an agreement. According to Han, Ko asked for ₩73 million — about $65,000 — of the ₩138 million left in the prize pool.
"In my mind, that was too much," Han said. "If he asked for a chop or maybe a little bit more, I'd have taken it. Eight million, and I had the chip lead as well... that was too much.
"So, I just played it out and it went well."
Well indeed. The two entered a deep-stacked heads-up battle with each north of 4 million at 25,000/50,000/5,000, and it was all Han from there. He outmaneuvered Ko in the big pots and pulled the upset, banking ₩83,130,000 and forcing Ko to settle for ₩55,280,000.
On the final hand, a short-stacked Ko pushed all in with jack-ten and found himself at risk and dominated by Han's queen-jack. A rail heavily supporting Ko started to cheer as the dealer opened up a flop with a ten in the window, but they hushed quickly when a queen followed it. No further help emerged for Ko to seal his fate.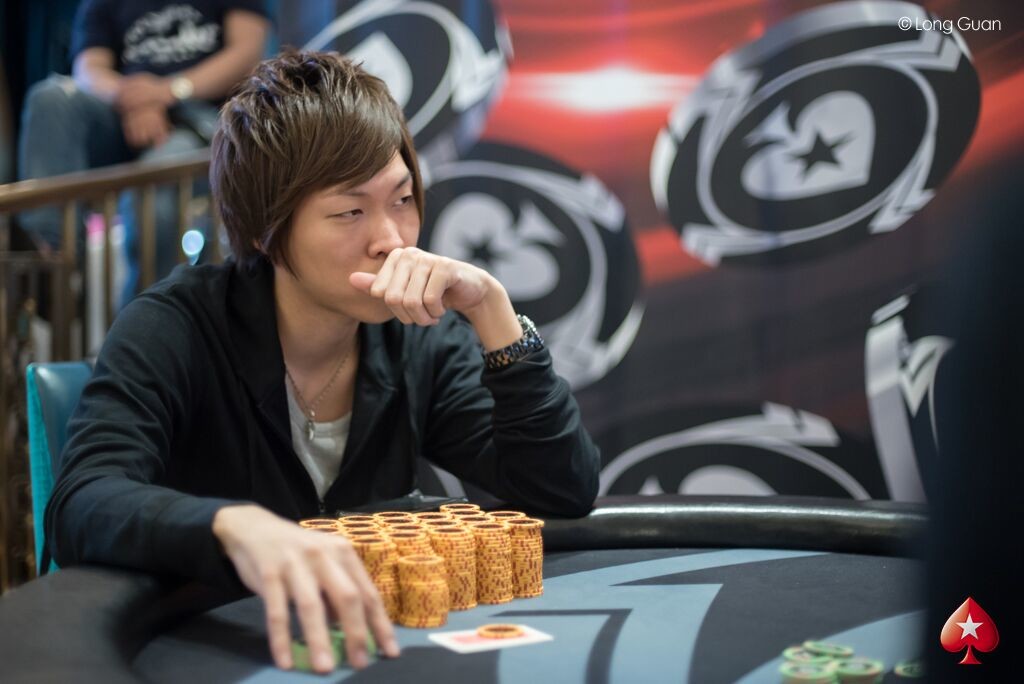 Han admitted afterward that being turned down on a deal made the victory a little extra sweet.
"This is my first big tournament cash," he said. "It feels unreal."
Han, a Korean-born 26-year-old, moved to Auckland, New Zealand about 15 years ago. There, he initially cut his teeth in poker by playing online on PokerStars. Two years ago, he moved back to Korea and started grinding live cash games.
That's how he currently makes his living, he said, but he wavered a bit on whether he considers himself a professional.
"I was [a professional poker player] I guess, but I don't want to be," he said with a laugh. "I'm still considering whether to get a job in Korea or go back to New Zealand. My parents stayed there. I have options, but I'm not sure."
One thing he is sure of: the sleek silver chunk of a trophy he hoisted in his winner's photo is nice, but it's all about the coin when it comes to what he values from the big win.
Whatever he decides to do now, he's ₩83,130,000 richer, minus whatever he spends hitting the town in Seoul with a couple of friends. He admitted he felt a bit lonely without any railbirds sweating him as the tournament wound down, but he still planned to go out and celebrate a bit.
"Good money, good result, that's good enough for me," he said.
| Place | Player | Home Country | Prize |
| --- | --- | --- | --- |
| 1 | Taehoon Han | New Zealand | ₩83,130,000 |
| 2 | Yuki Ko | Korea | ₩55,280,000 |
| 3 | Weikuo Hsiao | Taiwan | ₩40,430,000 |
| 4 | Mitsuru Sano | Japan | ₩32,635,000 |
| 5 | Harunobu Kojima | Japan | ₩25,600,000 |
| 6 | Scott Janik | United States | ₩19,400,000 |
| 7 | Jwahyoung Kim | Korea | ₩14,220,000 |
| 8 | Dmitrii Kovalevskii | Russia | ₩10,450,000 |
Everybody needs an account at one of these online poker rooms! They're the biggest, the best, and we get you the best poker bonuses. Check out our online poker section for details on all the online poker rooms around.