Boyaa Poker Tour Announces Schedule for Macau Final; 400 Qualifiers In

Boyaa Interactive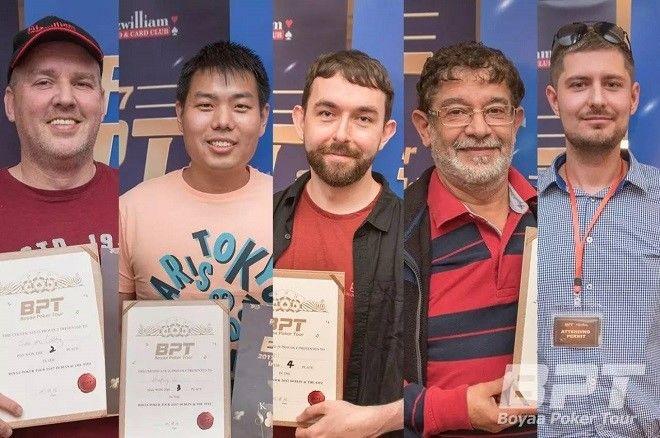 Typhoons have not dampened players' enthusiasm for the Boyaa Poker Tour. Online qualifiers for the Macau Final have delivered another round of wild poker clashes in our five worldwide regions.
The time is coming. Nerves are on edge, and since the starting of the qualifiers on Aug. 1, we've just reached 400 delivered invitation letters for the event in Macau that will guarantee a HK$6 million prize pool.
Here are the highlights of these online battles for tickets:
Mainland China (Total invitations: 163)
The popularity of Texas hold'em has been growing in China, and this shows in a new generation of gifted players that have taken the BPT qualifiers by storm. It's clear that our online system is becoming an opportunity for these Chinese poker players to show their knowledge and skills. Now we can only hope to get an invitation ourselves to learn from the winds of talent coming from The Middle Kingdom.
Macau, Hong Kong & Taiwan (Total invitations: 106)
With less of 3% of the population of Mainland China, this zone has already won 106 invitations for the Macau Final! An astonishing accomplishment of efficiency.
Not surprisingly, among these finalists there are old BPT veterans, players with thousands of hands of experience that know what to do in every situation. But Hong Kong, Macau and Taiwan are also bringing new blood to the poker field, and this combination of expertise and enthusiasm will surely deliver another brilliant performance in the Final. And don't forget; they will play the final at home, in the City of Dreams at Babylon Casino.
Southeast Asia (Total invitations: 89)
Our enthusiastic players from this zone of beaches and tropical jungles don't want to fall behind with Greater China and they are compensating their lower numbers of invitations, 89, with an astonishing percentage of activations. 90% in the case of Thailand!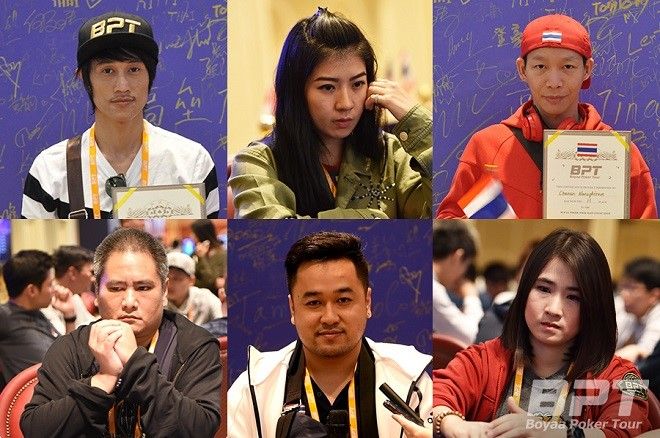 Vietnam already finished its qualifiers last week with five more tickets, but their team partners in Thailand and Indonesia are still forging ahead like typhoons getting ready to head up to the north to the Final!
We can't wait to see this clash of powers!
Europe and Middle East (Total invitations: 42)
Coming from France, Germany, Poland, Ireland and other Mediterranean countries, this caravan of adventurers are getting ready to cross the world for the Macau Final. True, so far only 42 invitations have been sent out to this region, but we shouldn't forget that among these players there some who just fought in the BPT Dublin.
What kind of other tricks are they carrying? Is this next Macau champion among them? Only the gods know, but when the time comes, we will be there to see it all. Hopefully with you!
Boyaa Poker Tour Macau Schedule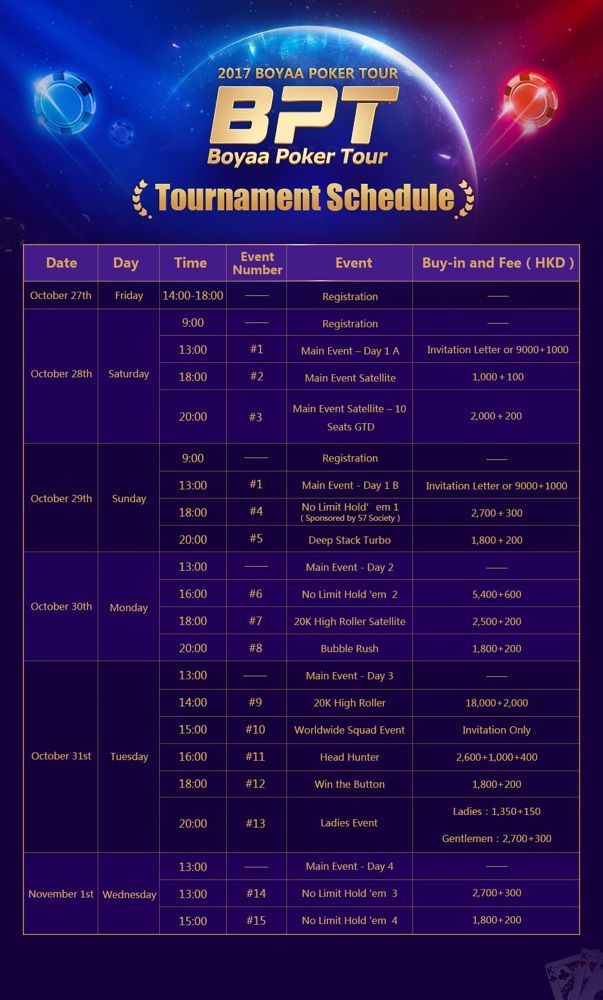 For more information, please refer to the Boyaa Poker Tour website or visit Facebook and search "Boyaa Poker Tour."
Sponsor generated content by Boyaa Poker Tour
Everybody needs an account at one of these online poker rooms! They're the biggest, the best, and we get you the best poker bonuses. Check out our online poker section for details on all the online poker rooms around.