WPT and ELC Gaming to Host First Poker and Esports Collaborative Event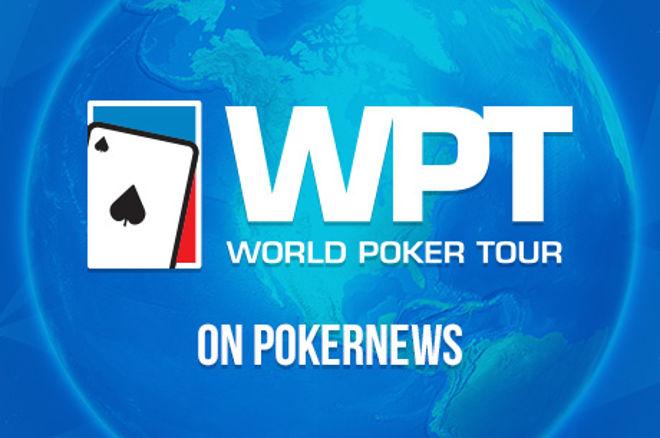 A large majority of the poker community tends to be drawn to other forms of competition involving high-level thinking and strategy. Many of the greats in the game have come from backgrounds of playing chess, backgammon and other complex strategy games. And for those who have dabbled in the complexities of poker, it makes sense.
In recent history, that trend has shifted a bit into seeing a lot of crossover between poker players and online "gamers" who like to play, stream and watch their favorite real-time strategy, multiplayer online battle arena (MOBA) and first-person shooter (FPS) games. Several online poker Twitch streamers have been known to stream some of those esports games or host people who are when they are off the poker grind.
The intimate connection between these two worlds has not been lost on the World Poker Tour, and in fact, they are teaming up with ELC Gaming, the European division of Allied Esports, to bring the two together in the first-of-its-kind integrated poker and esports event at Holland Casino in Valkenburg, Netherlands.
Event Details
This groundbreaking event will take place during the WPTDeepStacks series at Holland Casino from Oct. 9-15 with a packed schedule featuring integrated poker and esports events. While players can expect the regular DeepStacks schedule offerings, including a €1,100 Main Event Oct. 12-15, they can also expect an array of additional menu items.
Outside of the casino, ELC Gaming's 18-wheel mobile esports arena "Big Betty" will be onsite hosting events with plenty of opportunities for players and fans to win seats into the poker tournaments and esports competitions. Also on offer will be an interactive virtual reality experience, a casual gaming lounge, and daily esports battles between local universities where players can win additional prizes.
For all those Overwatch fans, ELC Gaming will also be streaming the Legend Series final of this team-based multiplayer online first-person shooter video game on their Twitch channel. The final competition will include two teams that qualified via online matches across Europe.
World Poker Tour CEO Adam Pliska explained the choice to launch the inaugural collaborative event at the WPTDeepStacks Netherlands.
"The crossover between the poker and esports communities is undeniable, and the addition of a live esports event to one of the WPT's live poker festivals is a perfect fit to provide an even greater experience for our players."
A Lasting Partnership
"I'm confident this partnership is a natural next step for players, fans, and business partners alike."
As Ourgame International is the parent company of both WPT and Allied Esports, it is well positioned to bring forth this collaboration between poker and esports. Ourgame International CEO Frank Ng talked about the merging of the two realms.
"This is an inspiring time in both poker and esports, the two mindsports that have only begun to realize their enormous collaboration potential.
"With prominent businesses in poker and esports, Ourgame is uniquely positioned to raise the bar with a new breed of events across the globe to give all of our players more of what they want."
Pliska is equally excited about the partnership and the future of it.
"The World Poker Tour is proud to partner with ELC Gaming for this first international poker and esports venture.
"Backed by the support of Ourgame, the WPT looks forward to this being the first of many collaborations between the World Poker Tour and ELC Gaming."
COO of ELC Gaming Leon Groenewoud added, "We are delighted to be working with our sister company, the World Poker Tour, and Holland Casino to create the first-ever crossover experience between poker and esports. We have seen firsthand the popularity in both industries grow exponentially, and I'm confident this partnership is a natural next step for players, fans, and business partners alike."
Time will tell if the poker and esports marriage is here to stay, but knowing the audience, the likely answer is "yes." Keep following PokerNews for the latest on the joint event in the Netherlands as well as future developments in this exciting new collaboration model.
Everybody needs an account at one of these online poker rooms! They're the biggest, the best, and we get you the best poker bonuses. Check out our online poker section for details on all the online poker rooms around.