New Jersey, Nevada and Delaware to Share Online Poker Player Pools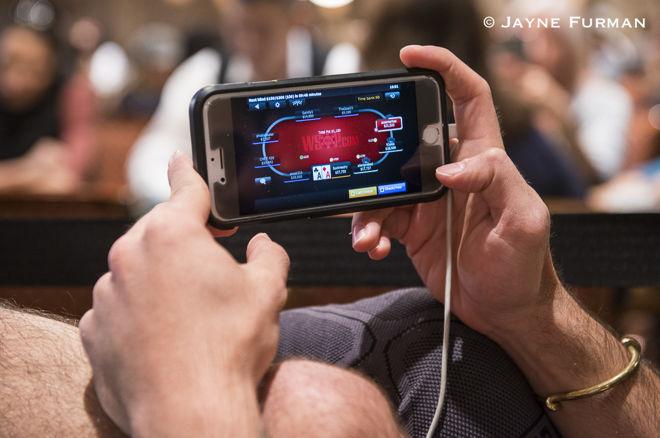 New Jersey Governor Chris Christie announced today that along with Nevada Governor Brian Sandoval and Delaware Governor John Carney, an agreement has been reached that will allow iGaming customers in their three states to play against each other in a shared a player pool.
The deal marks a major milestone for online poker and gaming in the U.S. where authorized iGaming regulations are still sparse across the landscape.
Perks for Players and Operators
This is great news for iGaming patrons including online poker players who will suddenly have access to more game offerings, larger prize pools and increased jackpots, among other benefits. Another natural outcome will be drawing more U.S.-based players into those states to take advantage of the opportunity to play in a larger player pool within the country.
On the business side, the three-state collaboration will also incentivize operators to set up shop in New Jersey and expand iGaming offerings. The opportunity to offer poker, tournaments and progressive slot games to players in New Jersey as well as in other states where they are licensed presents increased revenue potential.
According to the State of New Jersey press release, Christie explained how the move will serve multiple parties.
"Pooling players with Nevada and Delaware will enhance annual revenue growth, attract new consumers, and create opportunities for players and Internet gaming operators," said Christie. "This agreement marks the beginning of a new and exciting chapter for online gaming, and we look forward to working with our partners in Nevada and Delaware in this endeavor."
New Jersey's iGaming Journey
This huge step forward comes four years after New Jersey took the leap to become the third state in the country to pass iGaming regulation, authorizing it in November of 2013. As Christie notes, "New Jersey has been a pioneer in the development of authorized, regulated online gaming, which has been a budding success since its launch in late 2013."
Amid tepid legislative momentum in several other states to regulate Internet gaming, New Jersey remains at the forefront of iGaming, reaping benefits and forging ahead.
The Garden State has seen gaming revenues steadily increase each year since its launch, with $196.7 million reported in 2016, according to the press release. That marked a milestone for a struggling Atlantic City that experienced its first year-over-year increase in gaming revenue in almost ten years.
As reported here earlier today in Inside Gaming, New Jersey's internet gaming win in September increased 25.6 percent in September year-over-year, and for the year-to-date is up 27.1 percent over 2016. Current operators have seen revenue from online gaming grow to more than 10 percent of casinos' overall win.
The growth in gaming revenue for the state of New Jersey does not appear to be stopping any time soon, projected at $240 million for 2017. It would be logical to expect that number to increase even further with the multi-state agreement just announced.
New Operators Expected
New Jersey's current offering of 23 authorized Internet gaming websites will likely be increasing in the near future as iGaming operators submit products for testing and get approved by regulators in each of the three states to toss their hat into the ring.
David Rebuck, Director of the New Jersey Division of Gaming Enforcement assured that, "New Jersey stands prepared to approve a game offering for all three states as soon as an operator submits such a product for testing," according to the press release.
Time will tell how the multi-state gaming agreement will take shape within the three states involved, but one thing is certain — it is a step in the right direction for iGaming proponents.