Off the Felt: Timex Loses Shirt, Berkey and Jymaster Visit Disneyland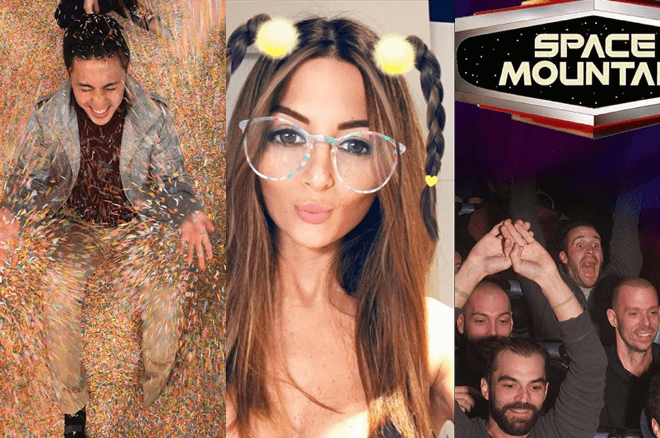 It's been a while since we dug into some of our favorite Instagram accounts. We all know their lives are pretty awesome and chaotic at the same time, so it was fun catching up.
Some of them were parenting (ahem, Jason Mercier), others were playing poker tournaments, and a lot of them were just chillin' on paradise beaches. Meanwhile, outside my office it's raining. But we're not peanut butter and jealous.
So without further ado, let's take a look of what they did this past week, shall we?
Papa Mercier's livin' his dad life.
Jonah's just living his normal life, surrounded by tigers.
Snowboarding in a t-shirt, what could possibly go wrong?
Gorgeous Laura still gorgeous, nothing new I guess.
Jennifer and Phil visited Fort Worth and they are now Texan AF.
Jordan went to Disneyland and gifted us with this photo. Thanks!
Yep, couple goals.
Mina's still a selfie master.
Yo! Garl!
Let's take a moment to appreciate Natalie Hof and her insane eyebrows.
Physics girl around the world!
Ronnie is actually happy in this photo.
Kyle looks like he's having so much fun! #pokerlife
Apparently Sofia's in paradise at the moment.
¡Pura vida!
Off to Punta Cana with a glass of champagne, that's what I call a life. Enjoy!
Vivian Saliba went to WSOPE and visited beautiful Prague.
Jeff Gross looks like a pro surfin' in Fiji. I bet it wasn't that easy!
The caption, OMG.
Everybody needs an account at one of these online poker rooms! They're the biggest, the best, and we get you the best poker bonuses. Check out our online poker section for details on all the online poker rooms around.