The Muck: Doug Polk and Matt Berkey Go Head-to-Head (Sort Of)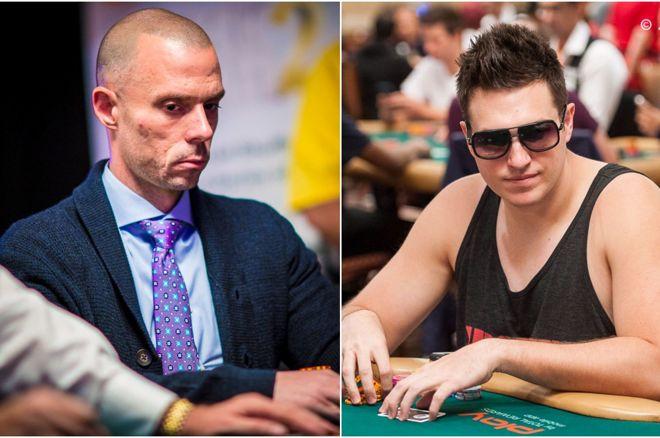 If it's another day, then there's another feud happening somewhere in the poker world. And where there's a feud, you can usually find Doug Polk making a video about it.
Polk isn't just a sideline reporter on this one, though. He actually fueled it last week.
The Claim
In the above video, Polk complains about the trend of players canceling their appearance in high-stakes games at the last minute, leaving promoters and hosts with a promised live stream and no game.
Polk makes some very valid points:
Players often fly in for the high-stakes games at their own expense
Viewers of the free and paid streams are repeatedly disappointed and could lead to loss of future viewership
There is a lot invested in getting these games going, and when one player backs out, the original game usually crumbles, inconveniencing everyone
Then he makes it personal by basically calling Matt Berkey out as a game selector.
Berkey. Game selector. Really?
Berkey's Response
On Monday, Berkey talked about Polk's video in-depth with Joey Ingram on the Poker Life Podcast.
Berkey explained that he didn't show up to Live at the Bike short the funds to play high stakes. He actually ended up short after losing in sessions leading up the high stakes game:
"I lost like $110,000 after the first two sessions of $25/$50 … which were ultimately $25/$50/$100/$200 with infinite ante. So yeah. I just didn't have enough money to play the $200/$400.
"It started with a lot of business people and fun players and ended with a bunch of killers," he added. "Hey … that's going to happen. I get it. That's the high stakes realm. I'm happy to play in those games. It's just another opportunity to play $200/$400 [no-limit hold'em] which is a bigger deal to me than lineup-choosing, but I'm certainly not going to play against a bunch of killers with what ultimately works out to less than 100 big blinds [session bankroll] once we throw in a big game."
Here's the full interview with Ingram, which is well worth a watch:
So, the question becomes, is there really a feud brewing between players here?
Berkey's response to Polk's video:
Berkey then went on to explain what he believes the the real issue is.
"Brent [Hanks] is one of my best friends, and I know the struggles that he goes through with Poker After Dark, right? Because the 'fun' players want everything in their favor in order to even consider inconveniencing themselves to play. And the good players want a reason to be there, right? You're exposing your strategy. You're putting yourself out there for the world to see, etc. And there just isn't the same incentives because they don't align anymore."
The overall gist of the interview with Ingram comes from Berkey himself: "I'm not a man who spares my fucks easily. And I just don't have a lot to give for something so trivial."
It seems as if Berkey is telling us to "move along, there's nothing to see here."
Not to let the supposed feud die a slow death, Polk posted his own video on Monday titled, "Feuding Poker Players Fight Over A $100,000 Pot."
While the hand analysis Polk provides is very thorough and interesting, the title "Feuding Poker Players," is probably a little disingenuous.
From where we sit, the only one that seems to be feuding is Polk.
This hand is a microcosm of the past two months. Good thing I appreciate a challenge #EmbraceTheChaos https://t.co/p8Nk8jop8e

— matt berkey (@berkey11)
Another Pseudo-Feud Brewing?
Since Berkey wasn't really biting, it didn't take long for Polk to come up with another angle. He decided to see if he could spark some more chatter by going after the world with his latest video: "The TRUTH About How Your Country Plays Poker."
Even Polk admits on his Facebook Page to being in it for clicks when someone accuses him of being a click baiter: "nom nom nom clicks."
Well, click bait or not, Polk is at the very least entertaining to watch, as evidenced by his recent award of YouTube's Silver Play Button.
So, in the end, we'll keep watching. We bet you will, too.
Everybody needs an account at one of these online poker rooms! They're the biggest, the best, and we get you the best poker bonuses. Check out our online poker section for details on all the online poker rooms around.