New 'True Gambling Stories' Podcast Debuts on PokerNews in January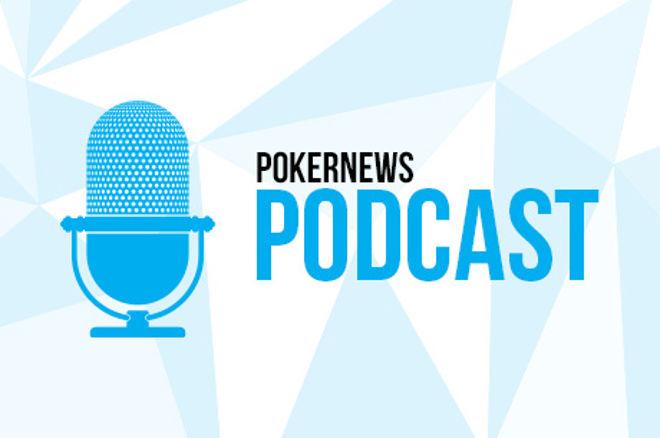 Longtime poker and gambling writer Sean Chaffin has partnered with PokerNews.com to produce a new show for the site's expanding number of unique podcasts. The new show will be titled True Gambling Stories and debut on the PokerNews Podcasting Network on Jan. 31.
From the bright lights of glittering Las Vegas to Old West gambling saloons, "True Gambling Stories" brings listeners some insight into gambling's great stories and lore. This audible experience includes plenty of cards, cash, dice, and the occasional six-shooter. As the premier site for poker and gambling news and information, PokerNews.com makes the perfect partner for the show.
"As a contributor to PokerNews for almost a year, I am thrilled with this new podcast and think poker and gambling fans alike will really enjoy it," Chaffin said. "The show will be similar to some of those really cool true crime podcasts, but with a gambling twist. It will be in a narrative story format and focus on a single tale from gambling or poker's past."
The first show will focus on an amazing and legendary craps roll in downtown Las Vegas from the 1980s.
"It's such an amazing tale of one man's mystical roll at the tables with some really big bucks won," Chaffin said. "We really try to get behind the scenes and weave a cool story from this crazy night."
Chaffin has been a freelance writer and editor for many years. His work has appeared in numerous publications including American Cowboy, ALL IN, Canadian Poker Player, the Dallas Observer, Houston Chronicle, Daily Oklahoman, Cigar Snob, and numerous others. He has also been a longtime contributor to Casino Player magazine and in 2017 he edited a special World Series of Poker preview issue for the magazine called "Stacking Chips."
Over the summer of 2017, Chaffin spent a month in Las Vegas writing feature stories for PokerNews, several of which were major hits with readers. In late-November, Chaffin was awarded a Hugh Ayneswoth Award from the Press Club of Dallas for magazine investigative reporting for an article about a Texas cold case that appeared in Fort Worth magazine. He is also the author of Raising the Stakes, a collection of true gambling and poker stories.
"There is a rich history and lore in gambling," he said of the new project. "It's also been a challenge and is something completely new for me. Writing for an audio experience is quite a bit different. It's really gotten me out of my comfort zone and I am excited about the possibilities. We've got some good stuff planned."
Sarah Herring, head of video and podcasting at PokerNews, believes the show will be a great addition to the site's network.
"Being a huge true crime podcast listener, I am thrilled to welcome True Gambling Stories to the PokerNews Podcast Network," she said. "Sean is the kind of journalist that really digs deep to find the people and humanity in any wild story. He has an eye for the strange and fascinating and I can not wait to hit that subscribe button!"
True Gambling Stories will be available on most podcast services as well as PokerNews.com. To keep up with the show, follow on Facebook (@TrueGamblingTales) and Twitter (@GamblingPod). Check back at PokerNews for more soon.