Mike Leah Prompts Raging Debate After WPT Fallsview Deal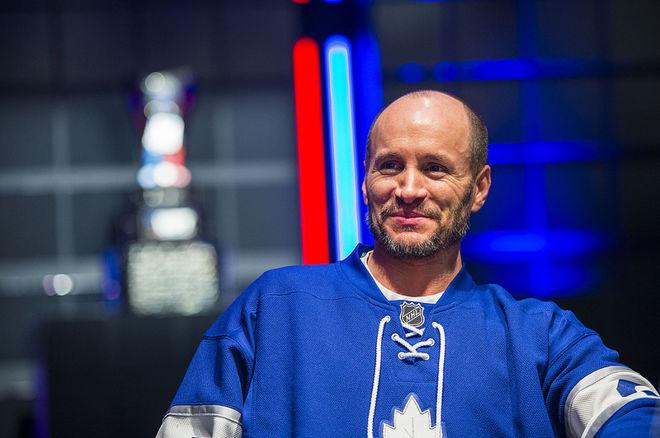 It's always big news when a player wins a World Poker Tour title, and even bigger when that player happens to be a big name pro. So, when Mike Leah won WPT Fallsview Poker Classic, there was naturally a big response from the poker community.
Furthermore, Leah had performed the incredible feat of winning a tournament during the same series for the fourth time in five years after claiming a number of side events for several hundred thousand dollars worth of prize money.
Except, people weren't showering Leah with congratulations for claiming his first WPT title and, after years of effort, a place on the WPT Champions Cup. Quite the contrary, much of the community was in an uproar after what they deemed a controversial victory.
How it Went Down
First, a review. Leah went into the official final table at WPT Fallsview with one of the bigger stacks and only cemented his advantage early on.
Grant Hinkle: "It disparages the resume of Mike Leah, the prestige of major titles like the WPT, and whatever integrity is left in the game of poker."
However, fellow Canadian Ryan Yu dominated much of the final stretch of play. He moved into the lead 72 hands in, according to the live updates, and didn't slow down as he eliminated his next two opponents to get heads up with Leah holding a little more than a 2-1 lead.
At that point, the players opted to take an unscheduled break. Often in tournament poker, this means the players are discussing a potential deal, and that's precisely what happened in Fallsview.
When the players returned to the table, they made no pretense of the fact that they'd already come to an agreement and the tournament was essentially over. Yu raise-folded away all but a handful of his chips in a few consecutive hands, and then the two ran out boards until Leah swept up Yu's remaining crumbs.
Leah was declared the champion.
The Deal
The original payouts called for the winner to bank C$451,821 and a $15,000 seat into the season-ending WPT Tournament of Champions, while the runner-up would claim C$301,217. According to a post Leah wrote on Facebook in the aftermath of the criticism he received, the two agreed to a chip value deal that saw each player take home money commensurate with the value of his stack.
Yu, Leah wrote, offered the deal immediately upon heads-up play being reached. Leah said he had not considered dealing up to that point, but Yu provided favorable terms: each player would take chip value, and Leah would take the trophy, the seat and the official win, with the value of the seat and the fact that Leah was signing for first-place money factored into the deal.
Plugging the numbers into a freely available ICM calculator indicates Leah actually got about C$351,000 and Yu about C$416,000
Leah said he would have been happy to play it out, but the terms were simply too good to pass up.
"I actually get to be responsible and not just 'flip' for $150K, and I get a WPT title, a spot in the Champions Club, entry into the TOC and my fourth Fallsview title in five years," Leah wrote. "How could I not agree to this? We were both extremely happy with the outcome."
Indeed, Leah, a man who cares greatly about racking up accolades in the poker world and cares less than most players about money, got the trophy he so desired. Yu, on the other hand, was in it for the cash and happy to avoid risking a huge chunk of money despite his lead.
"He has a massive skill advantage heads up where I'm a whale, and he's still 40 big blinds deep," Yu pointed out via Twitter.
So, both players got what they wanted and walked away happy. Isn't that what deal negotiations are all about?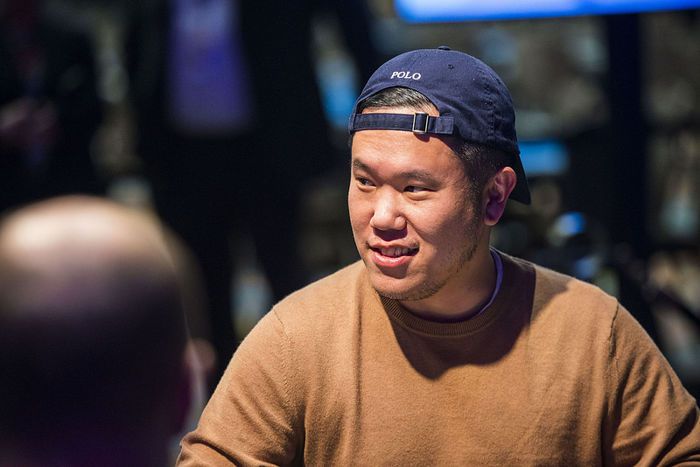 The Precedent
Many called Leah's title completely farcical, given that he had a far inferior chip count to that of Yu at the time the deal was done. Others came to Leah's defense, pointing out that deal-making is an integral part of tournament poker and has been for as long as tournament poker has existed.
Eric Rodawig: "I don't think a title and the benefits it comes with should ever be offered up as part of a deal."
In fact, the situation isn't without precedent. Last year in this very event, David Eldridge admitted he and Darren Elias made a similar deal where they left nothing to play for, although Elias had a slight chip lead at the time he negotiated for the win.
Just over a year ago, Will Kassouf and Patrick Serda made a much-discussed deal in the EPT Prague €10,300 High Roller. Despite holding more than a 4-1 lead, Serda happily made off with the majority of the cash and signed for second place despite a higher official payout. Kassouf took the official title and trophy but only about two-thirds of Serda's payout.
"I was more interested in the title and the trophy, from a business point of view," Kassouf would later tell PokerNews. "It made sense for endorsements and sponsorship deals, et cetera with the year I had to take a trophy to wrap up the year."
Serda, a Canadian grinder, had more interest in fortune than fame. He had a lot of his own action and was "super happy" to lock up over €700,000.
"I definitely feel like I've gotten some backlash, but I also think a lot of people have never played for that amount of money," he said. "Obviously, scores like that don't come around very often. It's important to try to lock up equity in spots like that."
Some derided Kassouf for "buying a trophy" because he gave up about $10,000 worth of chip value in order to get an official first place. However, Leah was quick to note that wasn't the case for him at all. He pointed out that he didn't give up a cent of value, so it wasn't fair to say he bought anything.
He simply negotiated a deal that saw the trophy go his way, and he's far from the first poker player to do so.
The Aftermath
Despite all of that, reaction to this particular deal proved heavy on vitriol. A number of players, including Dan O'Brien, Matt Salsberg, and Blair Hinkle voiced skepticism at the very least as to the legitimacy of Leah claiming the title of WPT champion.
Negotiating the trophy, some feel, cheapens the accomplishment so as to make it all but pointless.
Blair's brother Grant Hinkle certainly counts himself among that category. He was among those criticizing the situation, and he agreed to further expound his thoughts to PokerNews.
"I have no idea how someone goes through the mental gymnastics necessary to value that WPT championship on your resume, but also rationalize to exhaustion to convince themselves that they truly earned it when they cut a deal to rig it," Grant said. "Mike Leah cast a giant skeptical shadow over all of his titles now, and at the same time he cheapened the value of the WPT championship he coveted so much."
Leah, for his part, deferred comment for this story to a later date. He did answer some assertions as part of his post. He stated that all five of his Circuit rings, his WSOP bracelet, and a slew of prestigious online titles were all 100 percent earned with no chops. Like many players, he said some of his other wins and some of his other close calls were chops over the years.
As for the many pointing out how it skews the WPT Player of the Year race, Leah agreed the situation is far from perfect. But without knowledge of exactly who has chopped in the past, it's likely unfair to single Leah's win out as the one that shouldn't count. How many previous winners negotiated the win?
"More than me, that is 100 percent sure," wrote Leah.
Grant emphasized that he has no problem with players chopping up money. When it comes to titles, though, he sees things a bit differently.
Eric Rodawig, Leah and Grant's fellow bracelet winner, concurred: "I don't think a title and the benefits it comes with should ever be offered up as part of a deal," Rodawig said. "It's certainly tempting to just snag a trophy or bracelet, but ultimately I wouldn't feel right about just accepting a title or offering/insisting that I get the title as part of a deal.
"You play for the title, for yourself and for the fans."
Grant reflected on a chopping situation he was involved in just a few years ago.
Mike Leah: "You're free to your opinion. You have to get there before you can even consider making a deal and I get there more than you."
At WinStar River Poker Series $2,500 Main Event in 2016, Grant found himself at the final table with a massively weighted payout structure. First place was guaranteed at $1 million, but a relatively sparse turnout left second place way down at $203,000.
Grant proposed restructuring to "normal" payouts but Gordon Vayo, who had a monster chip lead, wasn't having it. With five players left, though, negotiations reopened, and everyone agreed to a deal that paid Vayo $587,120 and everyone else more than second-place money up to Ben Ector's $344,826.
With a commemorative bracelet included in the first-place prize though, tournament organizers required the tournament to be finished out. The player simply pushed all in until a winner had emerged, which turned out to be Grant. Vayo, however, is listed as the official winner, something Grant called "appropriate."
Since "no legit play" followed the deal between Leah and Yu, Grant believes Yu has more claim to being the true champion.
"I would think you would have enough pride in yourself and respect for the game to earn such accomplishments," Grant said. "It disparages the resume of Mike Leah, the prestige of major titles like the WPT, and whatever integrity is left in the game of poker."
Leah, though, closed with a parting shot to the Hinkles and the rest of those dumping on his result.
"If you want to pretend my results over the years are tarnished because I made a deal heads up, OK," he wrote. "You're free to your opinion. You have to get there before you can even consider making a deal and I get there more than you."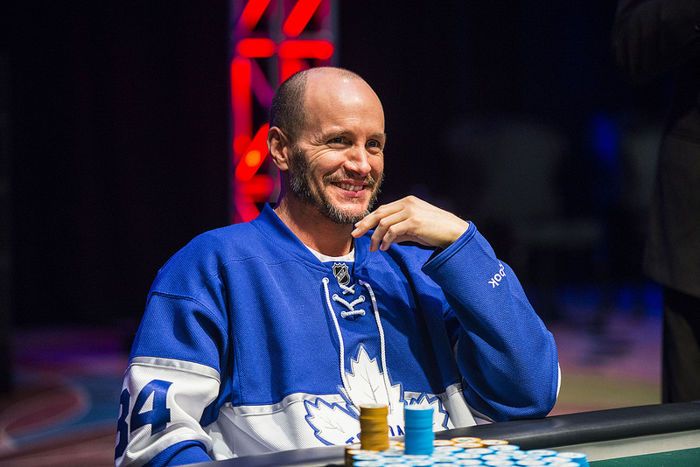 All photos courtesy of the World Poker Tour, shot by Joe Giron/PokerPhotoArchive.com