Another Unregulated Site Bites Dust: Jao Poker Apparently Closed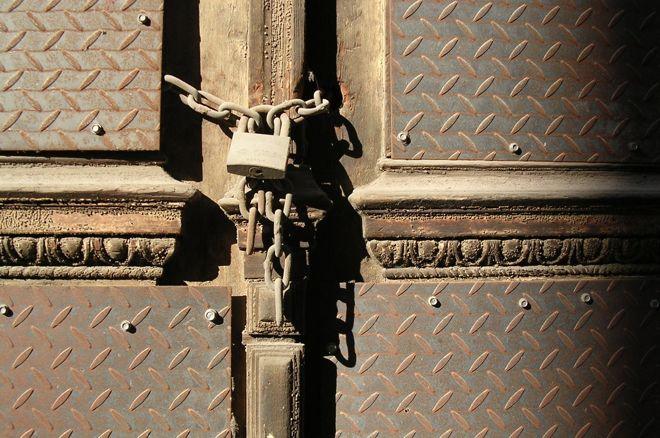 Unregulated U.S.-facing online poker site Jao Poker has closed up shop and doesn't appear likely to settle remaining player balances, according to postings on a couple of online forums.
The news comes as little surprise, as Jao Poker appeared to support pretty minimal traffic, and engaged in what looked to be questionable marketing schemes from the start, according to Todd Witteles at Poker Fraud Alert. Witteles outlined the red flags with Jao in an extensive posting on his forum.
The Beginnings of Jao Poker
A quick overview:
The site claimed to be licensed in Cambodia, where it was also based.
The site used a multi-level marketing strategy.
Affiliates in the pyramid were required to pay the site $250.
The site used PayPal to process transactions early on.
The multi-level marketing approach has been used in a number of industries for years, and most in the know view it with skepticism or outright distrust. Often referred to as pyramid scams or Ponzi schemes, they work based on individuals or entities referring other individuals, with referrers subsequently getting a cut of the income generated by those people and everyone they refer and so on.
Jao Poker apparently charged $250 for the "right" to be an affiliate.
If PayPal were a reliable way to move money through the U.S.-facing black market gambling industry, things would have been a whole lot easier for a whole lot of shady sites over the years. However, even simply collecting money for harmless office pools has gotten plenty of PayPal accounts frozen and locked up in the past.
Witteles apparently interviewed a site rep on his radio show and concluded that while Jao may not be an outright scam, it was certainly best to be avoided.
Jao Poker Folds
The posting from Witteles as well as a Two Plus Two thread on Jao Poker both date from mid-2017. It was just a few days ago that the first sign of significant trouble was raised in the latter thread.
A user there claimed to have requested a cashout via bitcoin for $1,550 on Feb. 3. The poster stated he or she had heard nothing for over two weeks despite an initial estimate of clearance in three business days.
One day later, on Feb. 20, Witteles screencapped what appears to be an email from Jao Poker stating that the site had closed up shop.
"If we have any updates on Jaopoker and members poker balances we will let you know in the communitypokerchat," the mail says.
The aforementioned site rep, Tam Nguyen, also waved goodbye via Facebook and essentially let players know their money was dust in the wind.
"I don't have anyone's money," he wrote. "I didn't own the site. Jao is like any other business. You do well and thrive or try to do well and still fail. For those who joined the ride it was good while it lasted."
How many players are affected by the site folding is anyone's guess, though it's likely many times less than the number who were left holding empty bags in the Lock Poker debacle. PokerScout doesn't even list Jao on its online poker site rankings.
Still, based on the Two Plus Two thread there was at least a little bit of traffic on there and a few players scammed out of portions of their bankroll, not to mention the $250 they ponied up to become affiliates.
Jao Poker is just the latest example of the dangers poker players face when they give their action to unregulated sites, and until significant progress is made on the legislative front worldwide, it's unlikely to be the last.
Image courtesy of Dimitris Kritsotakis/freeimages.com
Finding a trustworthy room to play online poker can be a monumental burden. That's all the more true if you're just looking for a place to play poker for free. We've listed five of the best play-money poker sites to enjoy and help hone your skills.