Cody on Roulette Gamble: "Thought it Would Be a Good Story"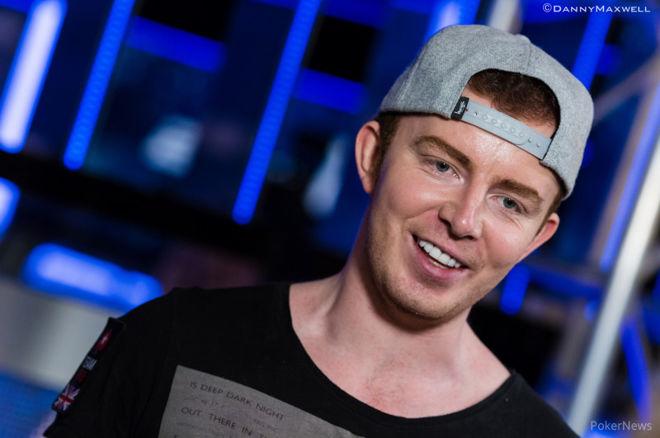 Many like to portray the modern professional poker player as a game theory optimal robot, a machine without feelings running entirely on a continuously number-crunching calculator.
They don't tilt. They don't punt off chips. And most of all, they don't dust off their money in the pits on negative expected-value gambling games.
That's why, when Jake Cody put about $60,000 in poker tournament winnings on the line at roulette after chopping the partypoker UK Championships £2,200 High Roller, it felt like something of a throwback. Something that might have happened in the poker days of yore and then gone down in gambling legend, like when characters such as Archie Karas and Stu Ungar ran up monster bankrolls with reckless abandon.
To hear the PokerStars Team Pro tell it though, the crazy gamble was out of character.
"It was kind of a one-off," he confessed in an interview with PokerNews. "People that know me, know I play a bit of table games – blackjack, a bit of craps – but I'm not some wild gambler. In general, I want to gamble with an edge. I want to play poker, have some sportsbetting friends I'll follow if I think there's a good bet with an edge."
A Suggestion Becomes Reality
Instead, the smallest of comments got things started, like a snowball rolling down a mountain in an old cartoon and gathering more and more momentum until it becomes an avalanche. Someone mentioned it in a group of Cody's buddies and the pro laughed, agreeing it would be funny to do.
Somehow, that turned into another person bringing it up to Cody later, saying he had heard Cody was going to put all of his tournament winnings on black. Cody told the person he was mistaken, but when another person mentioned it to him, Cody finally said if he won the tournament, he would indeed put it on black.
Soon, Cody found himself four-handed. In short order, a deal was struck and Cody wound up the winner. Strengthened by a bit of liquid courage, he knew what he had to do.
"I said, 'OK, I guess I'm not backing down now,'" Cody remembers.
The Spin
News of Cody's impending gamble reached casino proprietor Rob Yong. He arrived for the big sweat and Cody did what he promised. He bet all of his winnings on black at roulette. With a crowd gathered around and cell phone cameras trained on the wheel, the ball spun as Yong and Cody laughed and shook hands.
When the wheel slowed, the ball tumbled into the pit, took one bounce, and landed squarely on a patch of black as the crowd erupted in cheers.
"It was insane," Cody said. "It just landed on black perfectly, too. It just stopped dead, it looked a little bit rigged actually."
Yong took it in good enough spirits, according to Cody. And while one might expect the aftermath of such a crazy event to involve more drinking and partying, that apparently wasn't the case.
"It was Sunday night in Nottingham and it was quite late at that point already," Cody said. "There wasn't that much to do, there wasn't many places to go. We decided to save it and celebrate at the Irish Open in Dublin this weekend."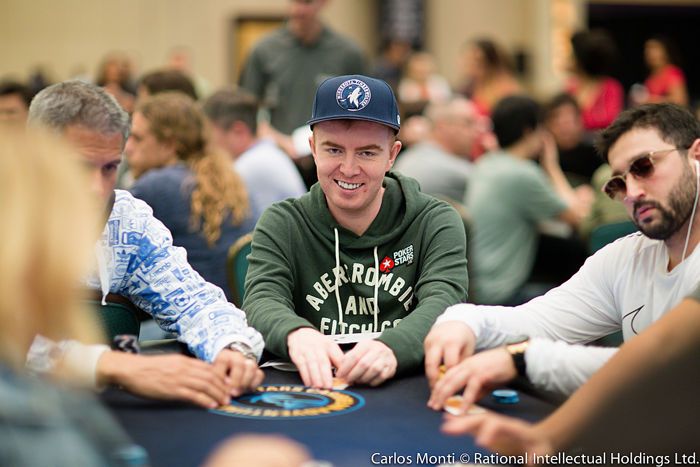 Media Aftermath
While Cody may have decided to retire for a well-deserved bout of sleep, the tale and tape of what happened was busy spreading across the internet.
The next morning, the British pro woke up to an explosion of digital love from people all across the world who had seen the now-viral video. Every conceivable avenue of communication had been flooded with dozens, if not hundreds of messages.
Numerous websites had run with the story. Newspapers were asking Cody for interviews. Random people were asking him for money.
Mostly, people just told him he was nuts.
"It was completely absurd," he said. "I couldn't believe how big it got, it was crazy."
Traditionally, every spin on the roulette wheel results in some small percent of the bet going to the house, in terms of expectation. However, Cody thinks he might have performed one of the first roulette spins with a positive expectation, considering how much media exposure he received.
"The fact I won and it gained so much social media attention too, it honestly couldn't have worked out too much better," he said.
Of course, things could have very easily gone the other way.
"Don't get me wrong, I was prepared to lose but I would have been pretty damn annoyed the next day after I put all that work in the tournament, ran good," Cody said. "I had a lot of deep runs last year and lost a lot of flips but this tournament everything went well. I would have felt pretty moronic if I lost, but I decided to take the risk and go for it."
For the Story
While gambling big on roulette might be out of character for Cody, in another sense, the big roulette spin actually fits him perfectly. That's because he treats his life sort of like a book, a story written as he goes for someone else to come along and read later.
And Cody doesn't want to leave a boring book.
"I mainly did it for the story to be honest," he said. "It sounds kind of silly but I base a lot of my life decisions based on how good of a story it would be. I thought it would be a good story.
"It might sound ridiculous too but I genuinely didn't even contemplate that I was going to lose. I was just completely convinced I was going to win."
Everything worked out, and now Cody heads to his pre-summer schedule of partypoker Millions Barcelona and European Poker Tour Monte Carlo with a boosted bankroll and newfound celebrity. If any other big scores prove to be in his near future, though, don't expect that money to end up on the wheel.
"I probably won't do it again, to be honest," he said.
Just in case you still haven't seen the viral video of Cody's spin, here it is: