Off The Felt: Celebrations, Travels and Gym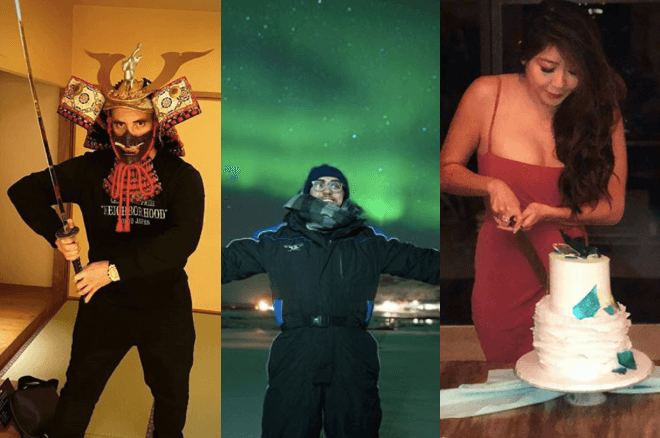 What a week. Players were pretty busy these last few days because they had a lot to celebrate. Dan Smith became an uncle, Kevin Saul is now a pappa, Maria Ho is one year older and, of course, others were just traveling and discovering amazing new landscapes across the globe.
Some of them are still pursuing their New Year's Resolution too, going to the gym every day, and we're very proud! So let's take a look.
Look at Uncle Dan, congratulations!
And Maria Ho celebrated her birthday.
Squad goals.
Johnny was fishing in a very cool place.
And how awesome is this landscape? OMG.
Kitty Kuo made her New Year's wish.
Muskan celebrated the International Women's Day like this.
Apparently Bryn is in Japan now.
Yes, he is definitely in Japan.
And Jeff Gross is with bae in Mexico.
Mustapha is continuing his awesome selfies.
Work. It.
The caption, lol.
Koray seems to love Vegas, and golf!
Whoa! Best looking couple ever.
These two were in a Game of Thrones cast before the photo.
Rory, this is so cute.
Natalie looks comfy.
And Doug Polk is still trying to be healthy, go!
Luca went running on a Sunday, which, for me, is an achievement.
And, continuing with more gym resolutions...
Kevin's new daughter is a cutie - say hi to Harper!
Everybody needs an account at one of these online poker rooms! They're the biggest, the best, and we get you the best poker bonuses. Check out our online poker section for details on all the online poker rooms around.